The Beacon
11.16.2018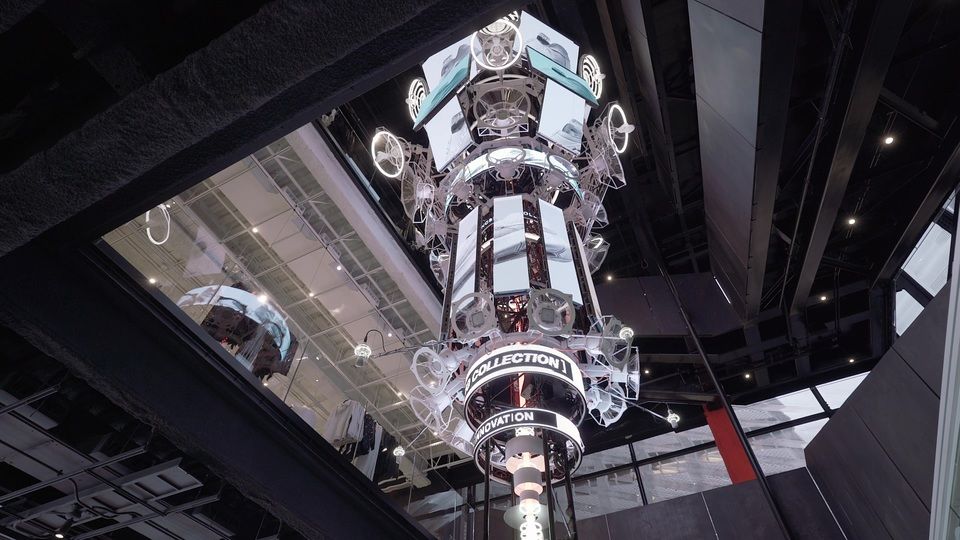 The "Beacon" is a centerpiece of the brand new Nike House of Innovation flagship store on 5th Ave in NYC. I worked with Hovercraft Studio to build dynamic video and lighting software for this incredible 3-story-tall, 10,000lb multimedia sculpture. My duties involved optimizing realtime 4k video playback, breaking up the motion graphics feed per-LED screen, and applying post-processing glitch effects that were customized to match the style of the campaign. As videos started, my software would tell Parallel's surround audio system to start the corresponding audio piece. LED lighting programs were developed within the same app to match events at specific timecodes within each video, leading to a tight integration of video, sound and physical lighting. Additional videos were produced by Hovercraft and added throughout the 3-month run in tandem with new sneaker releases.
36-point surround sound was provided by Parallel, LED screens by TCI, and fabrication by TwoSeven.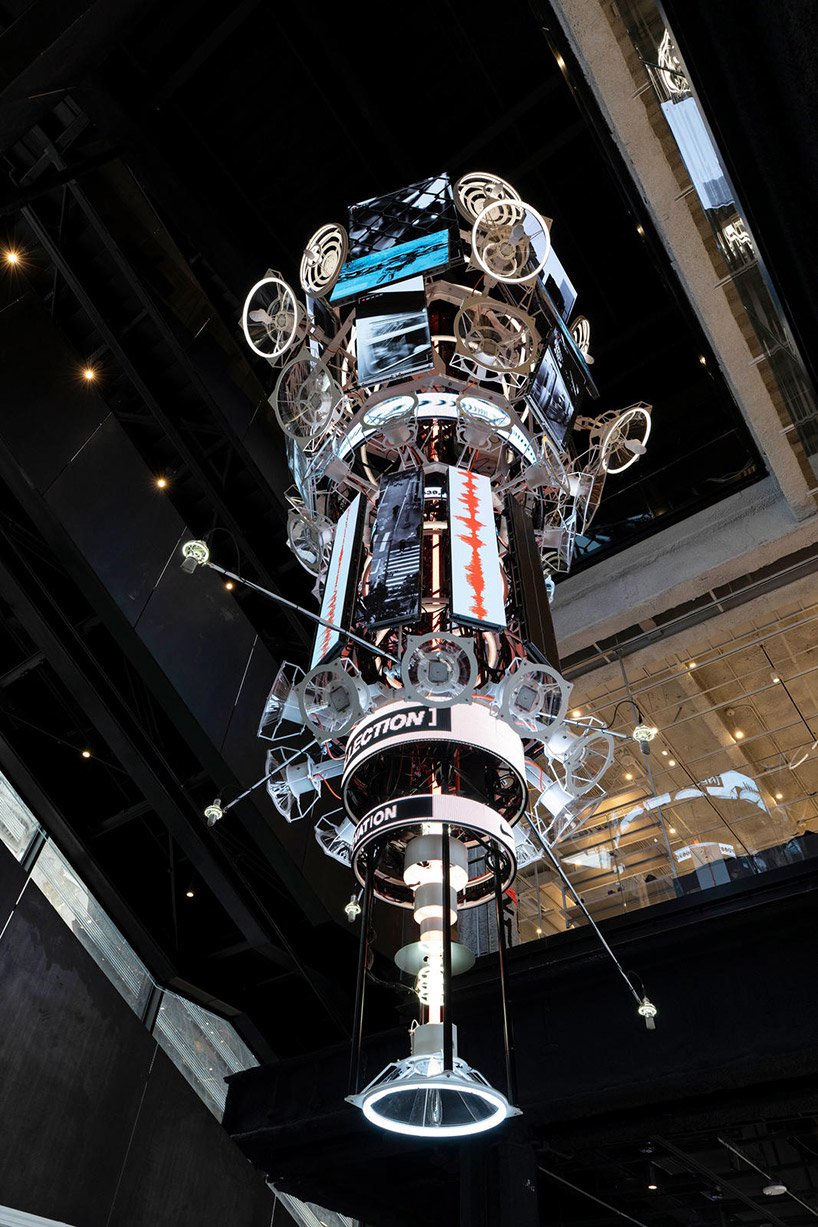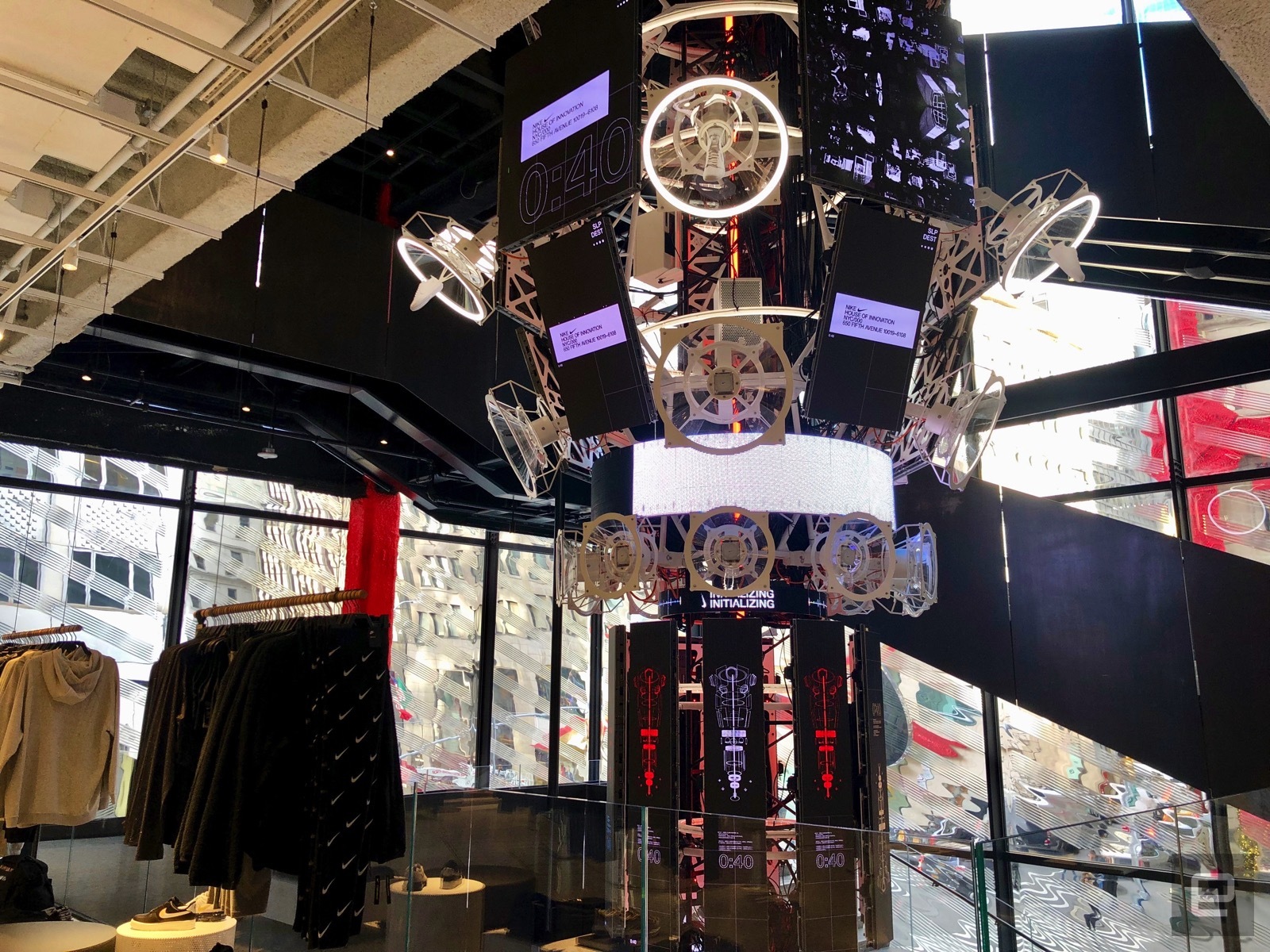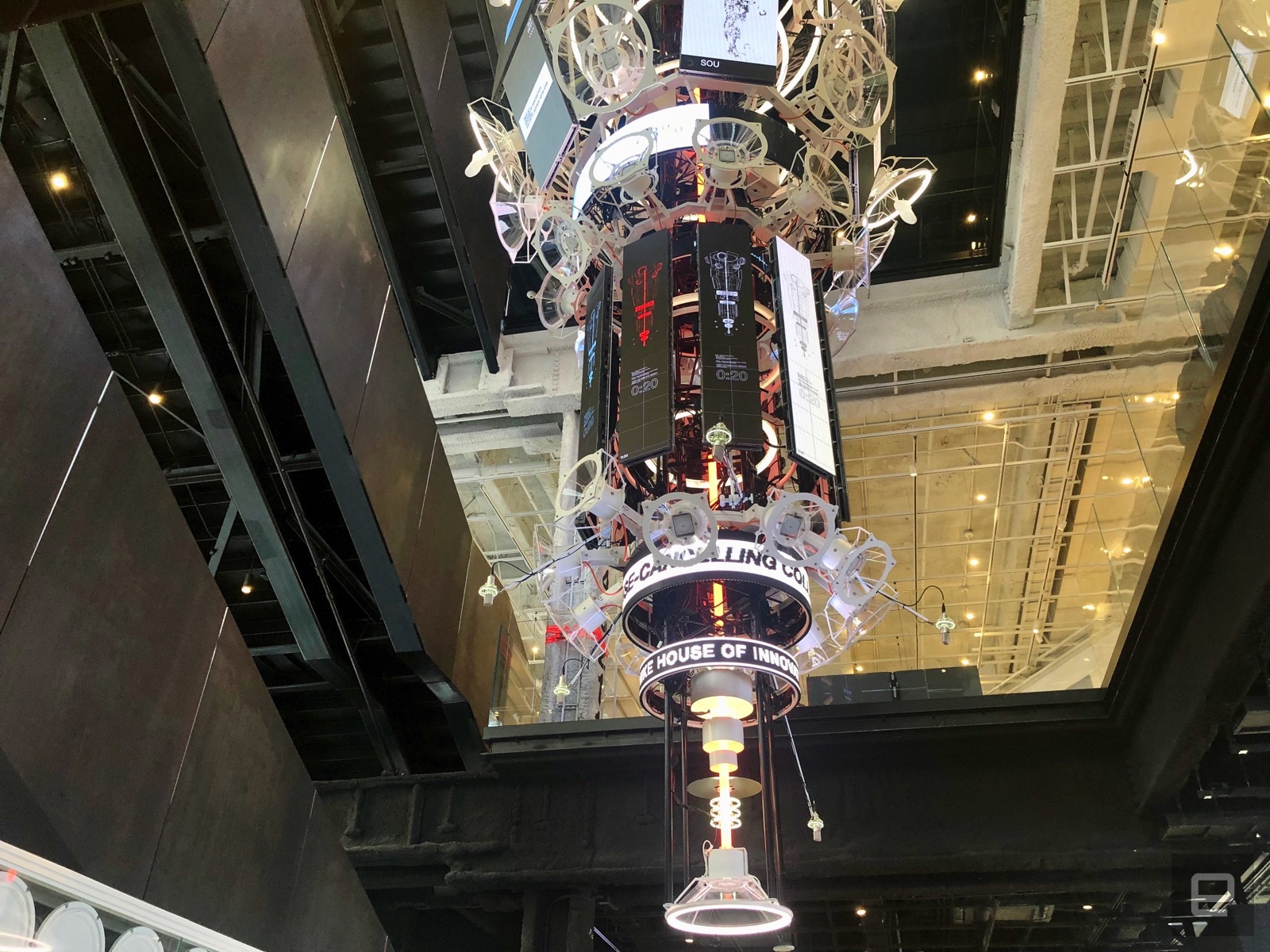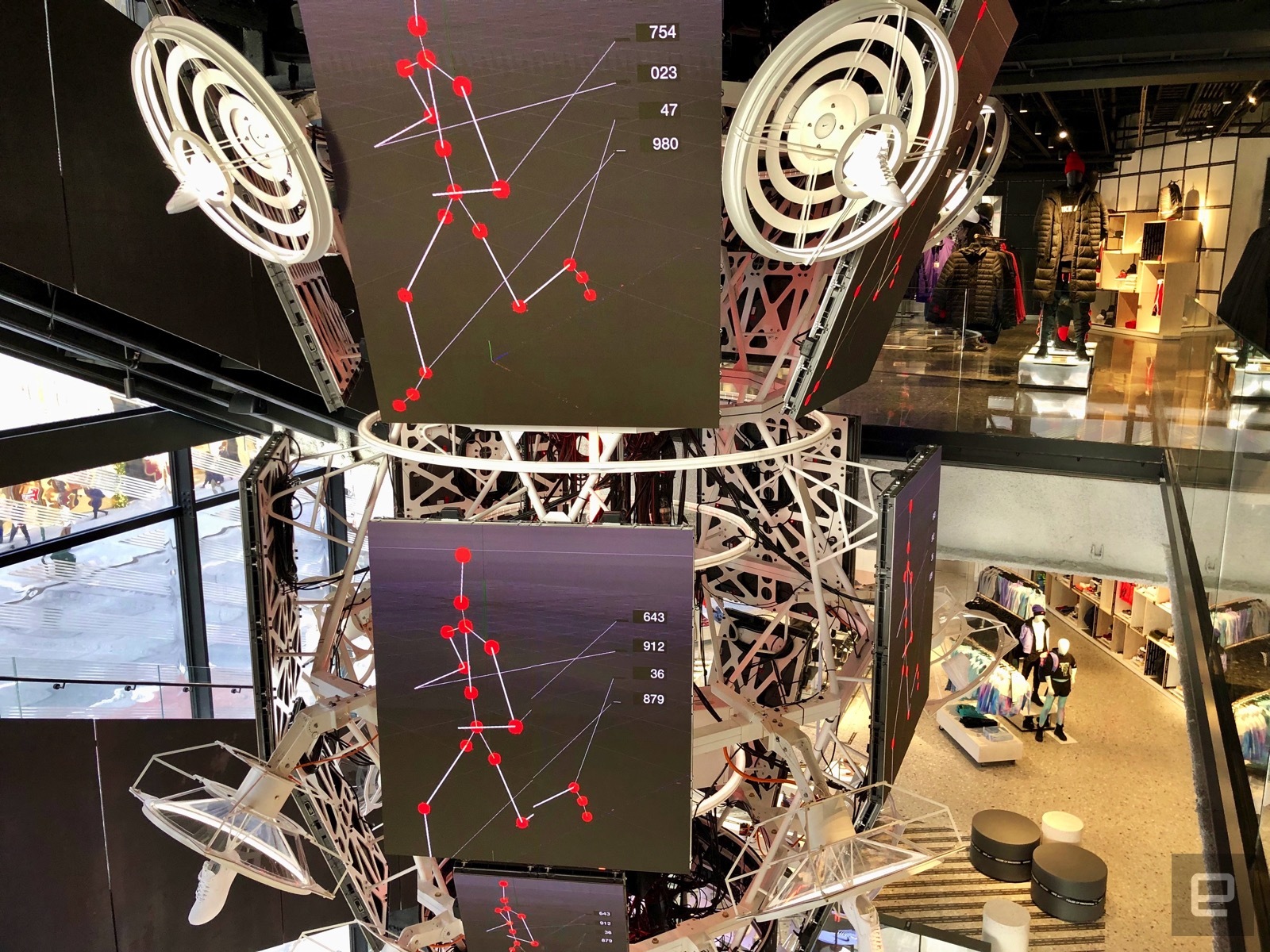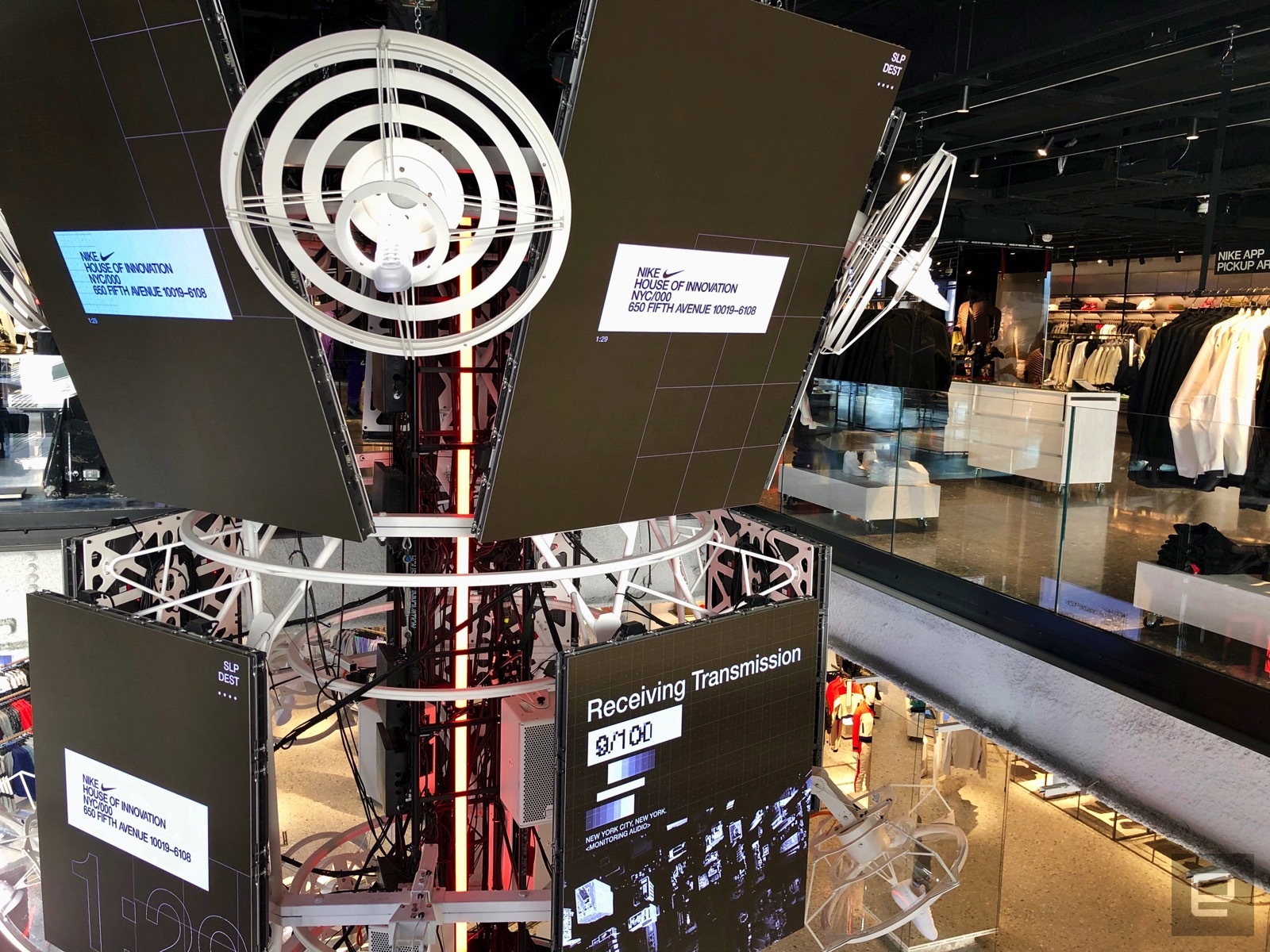 Images courtesy of Engadget
The Simulation
For highly-spatial projects, I've been building in-app simulations that let me visualize the output on a small scale. This particular simulation also became part of subsequent motion graphics pieces, animated by the motion team at Hovercraft.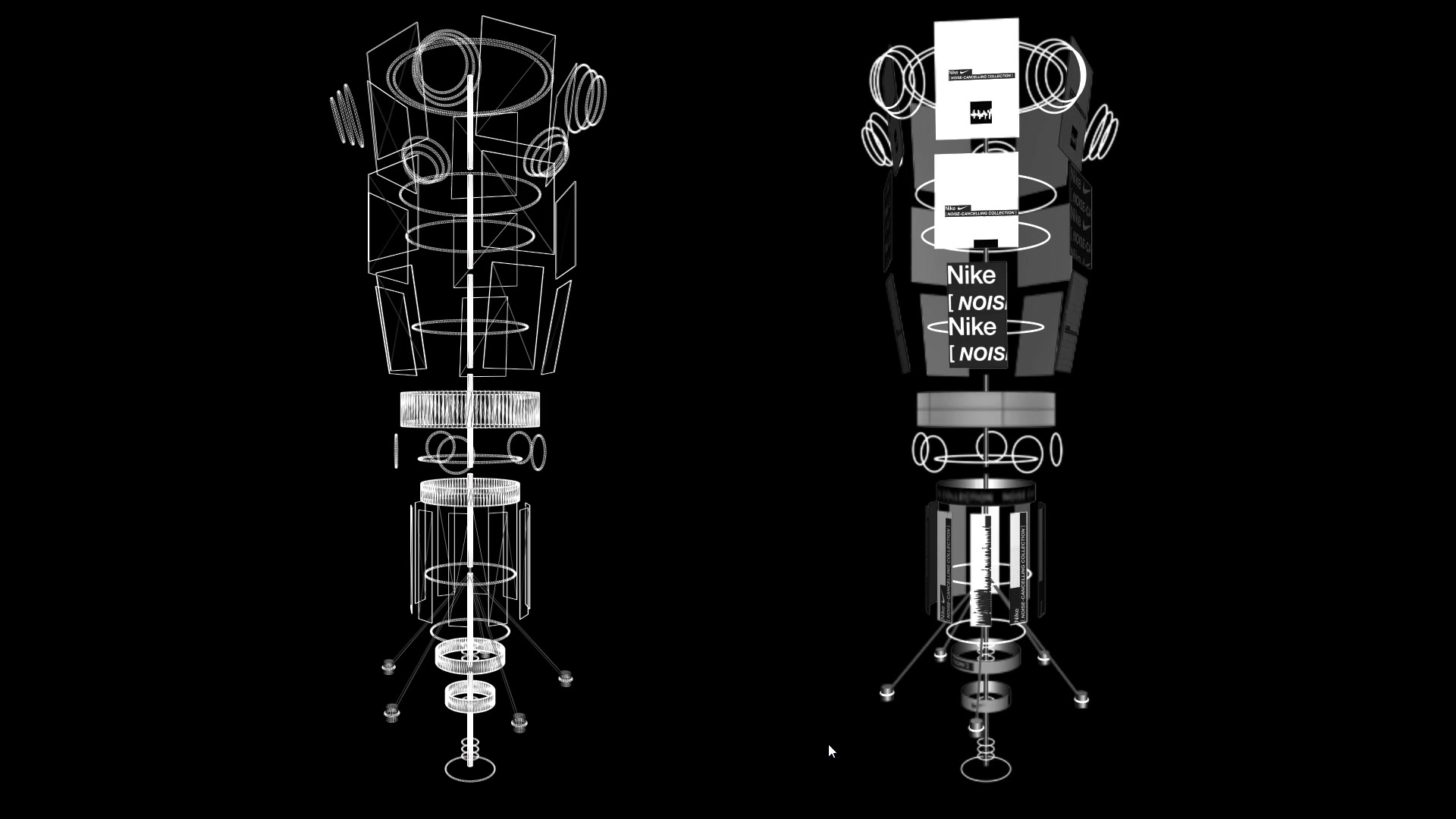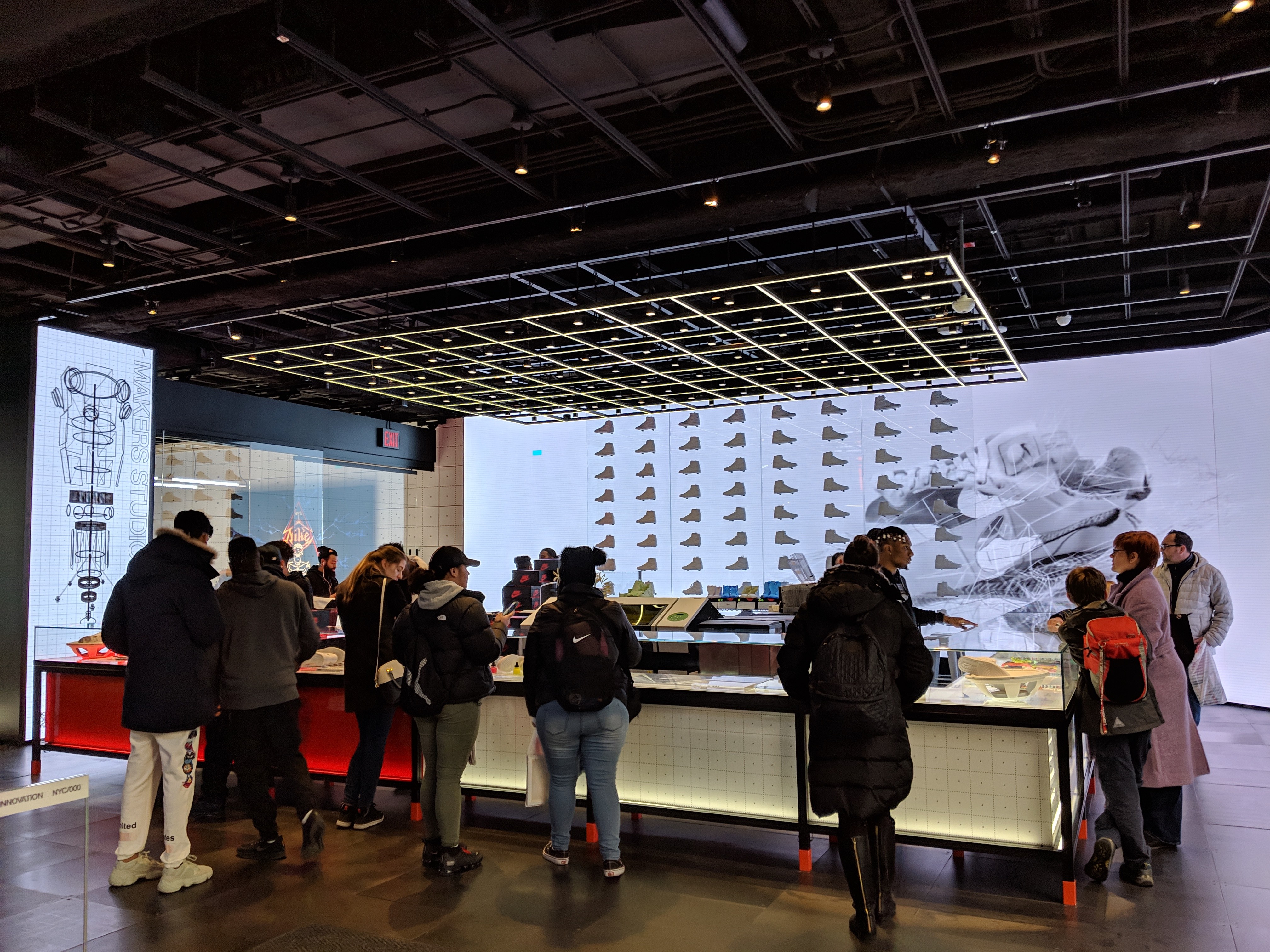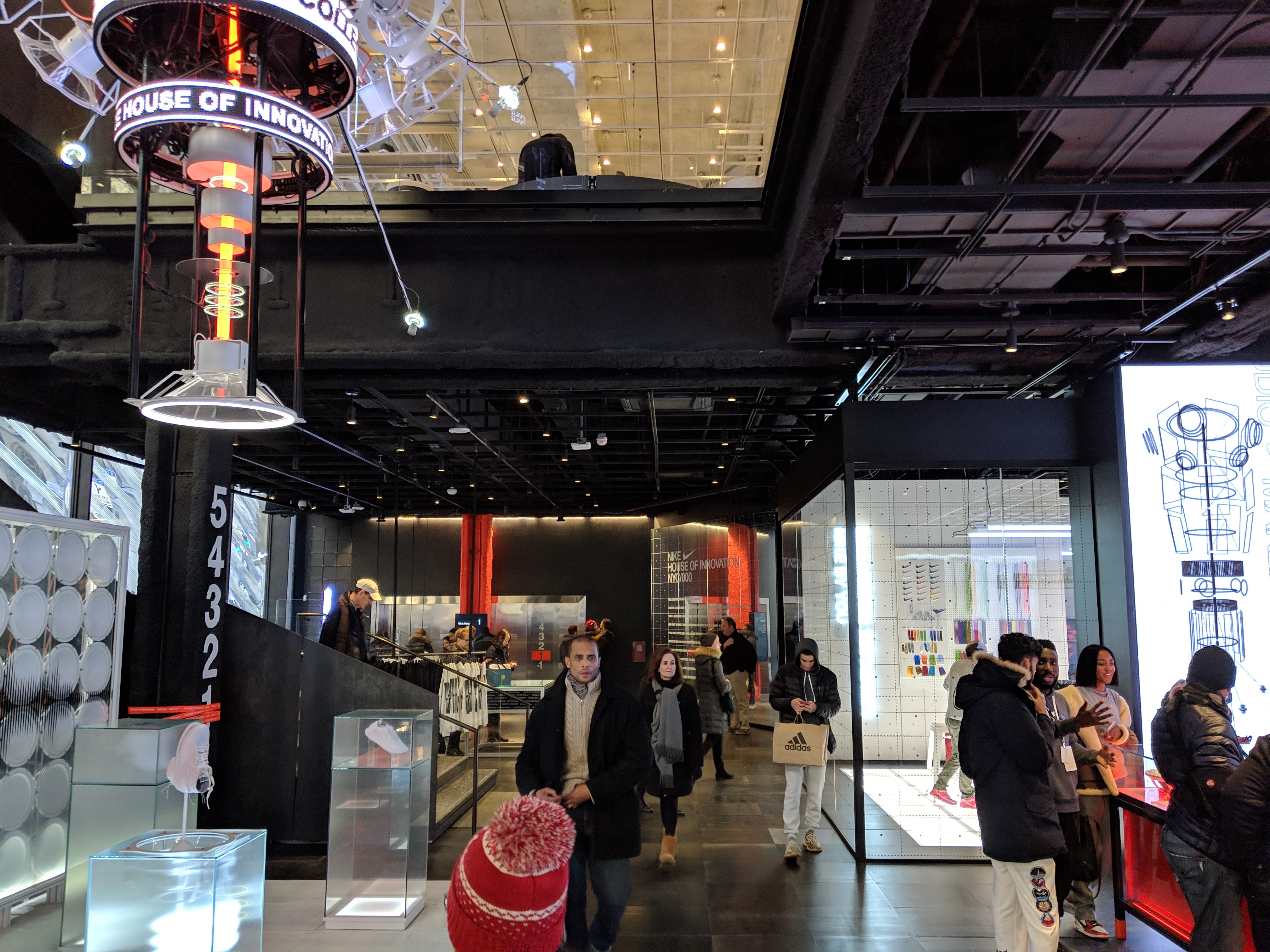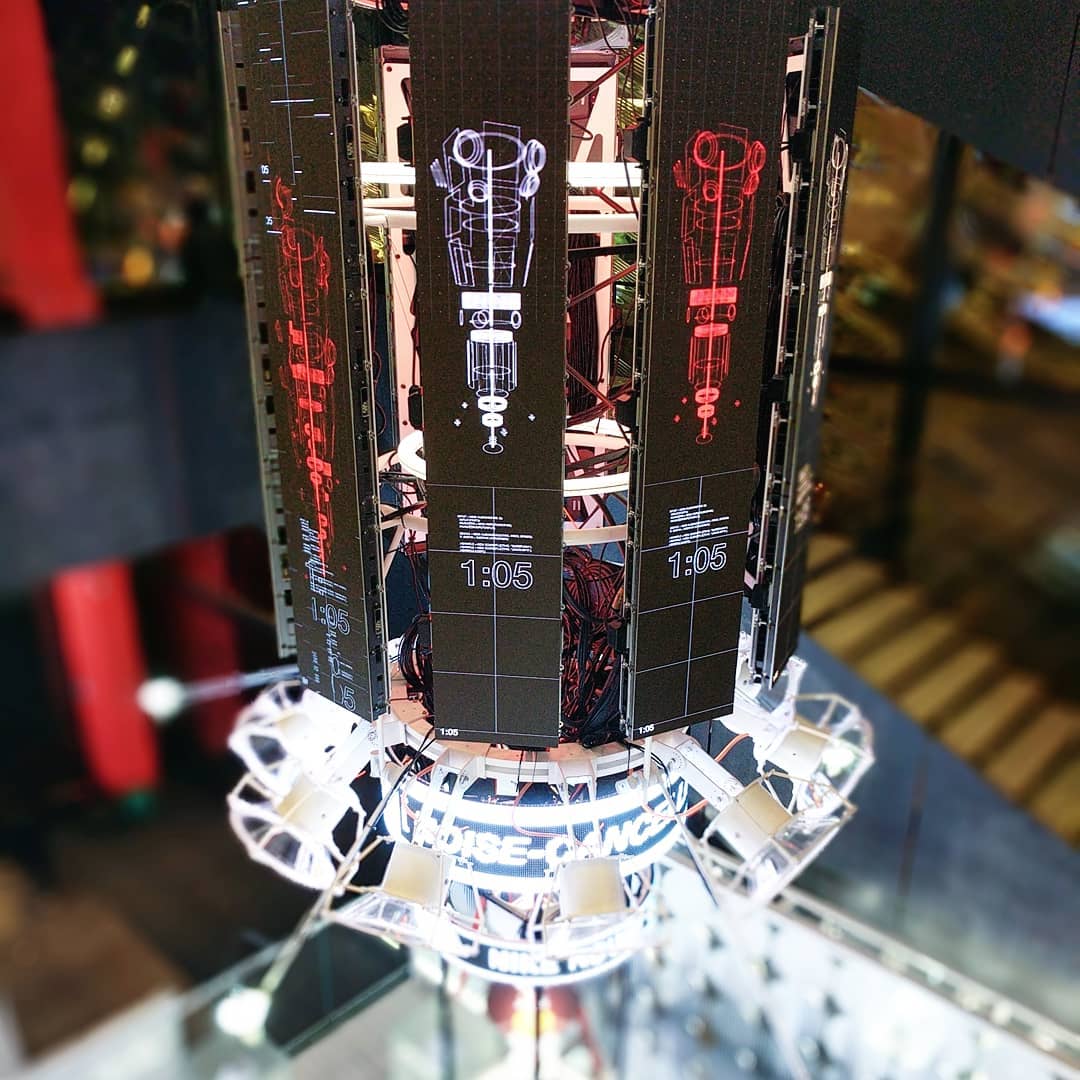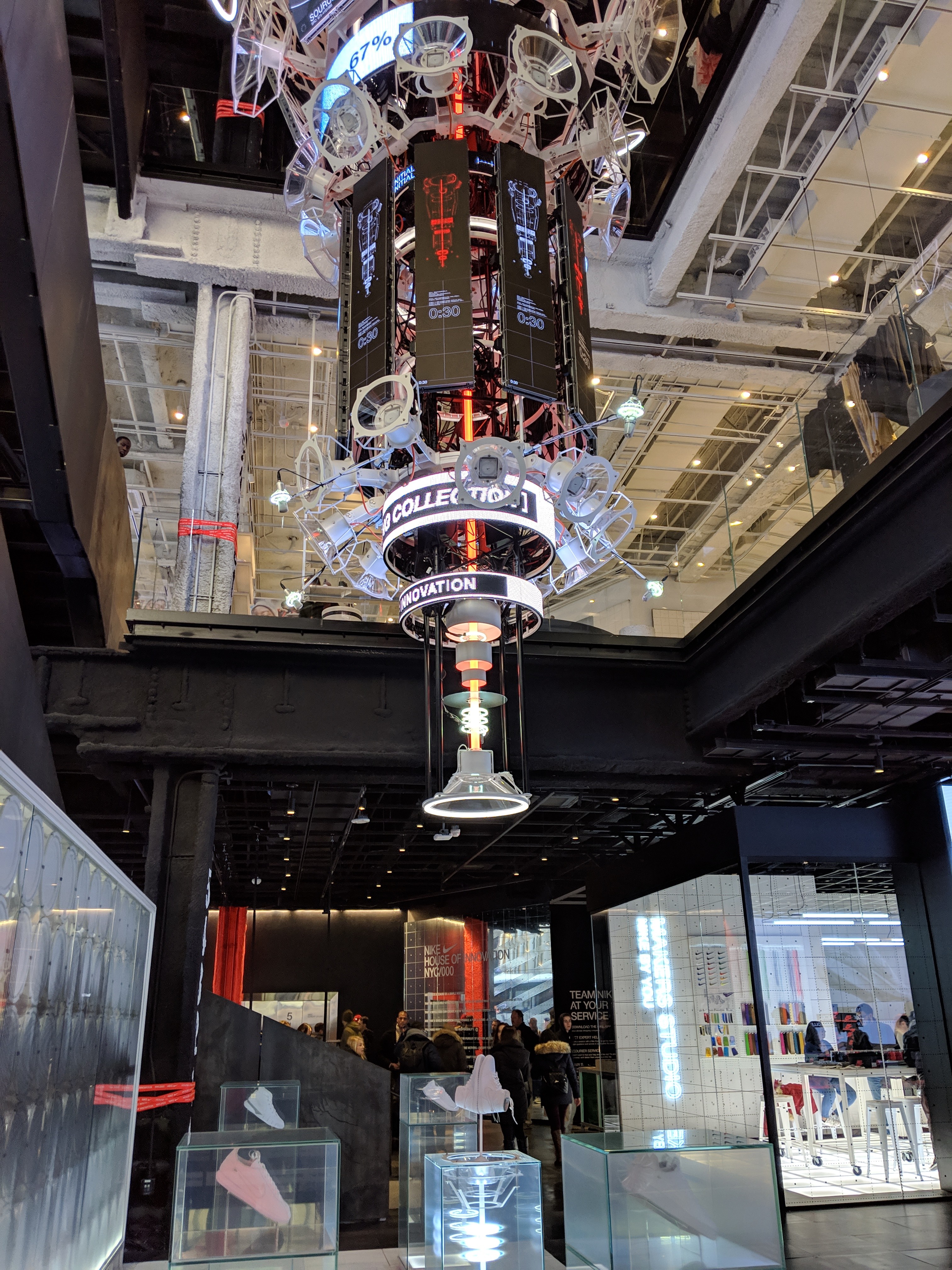 Partners:
Nike
Hovercraft Studio
Parallel Studio
Cacheflowe
Press: