Catchy at Coors Field
04.07.2017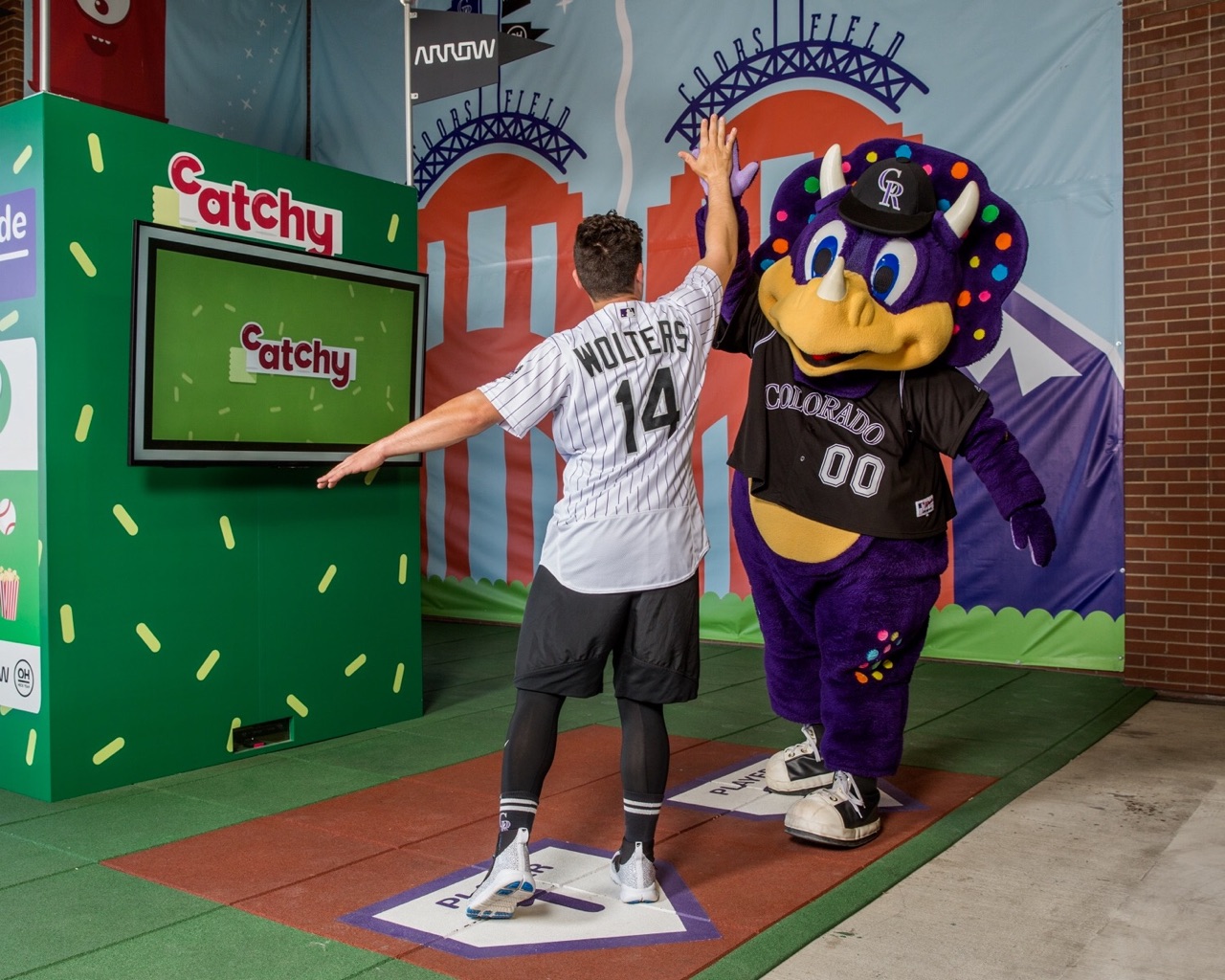 Continuing the successful lineage of OhHeckYeah installations, Catchy was redesigned and embedded into Coors field for the entire 2017 and 2018 baseball seasons. Positioned next to the batting cages, Catchy provided new entertainment for baseball fans looking for a quick break from the game. Game graphics were themed with baseball and Coors Field elements, further connecting the game to the environment. Nearly 100,000 players participated each summer, making this an incredibly active gaming outpost. The Colorado Rockies partnererd with Arrow electronics to make this installation possible.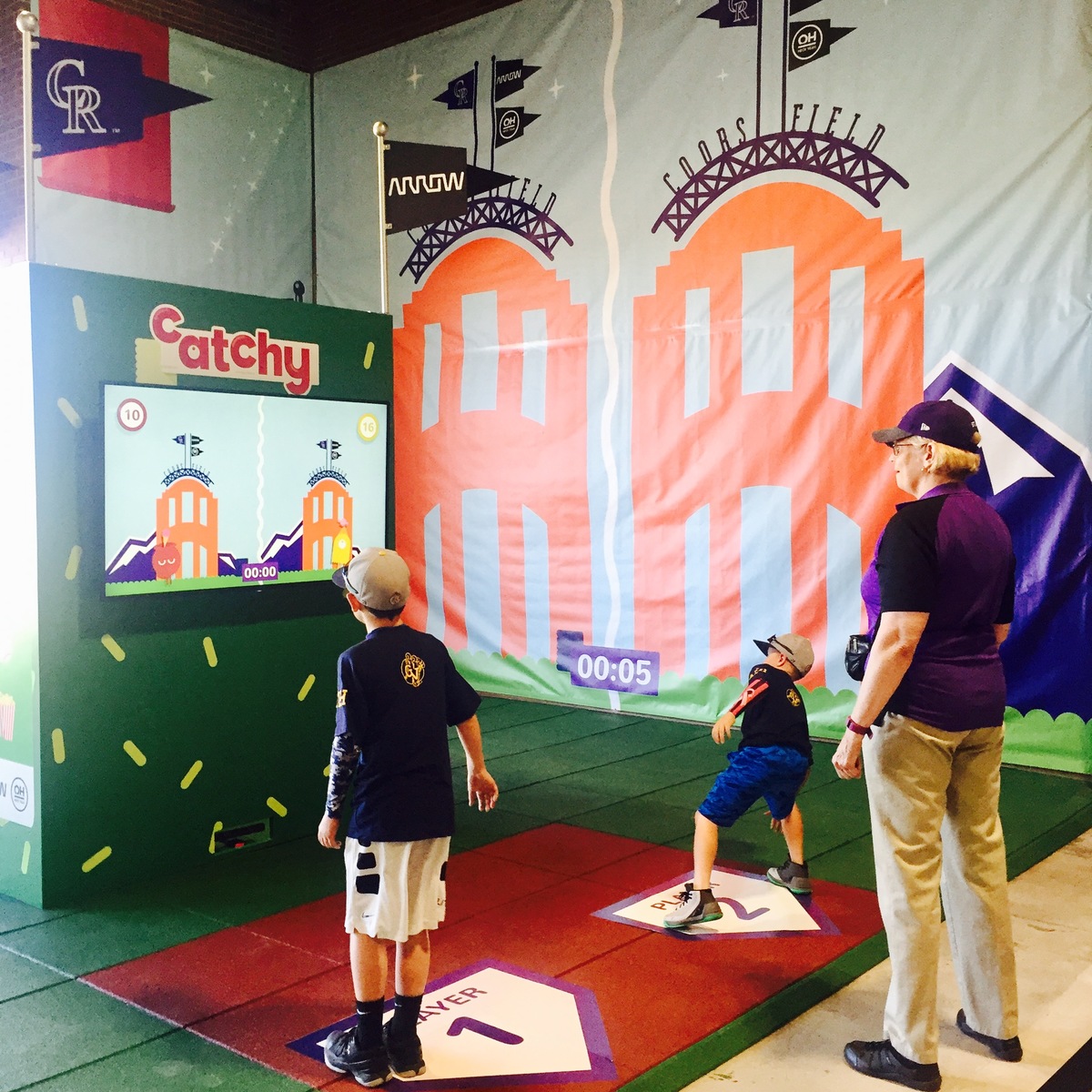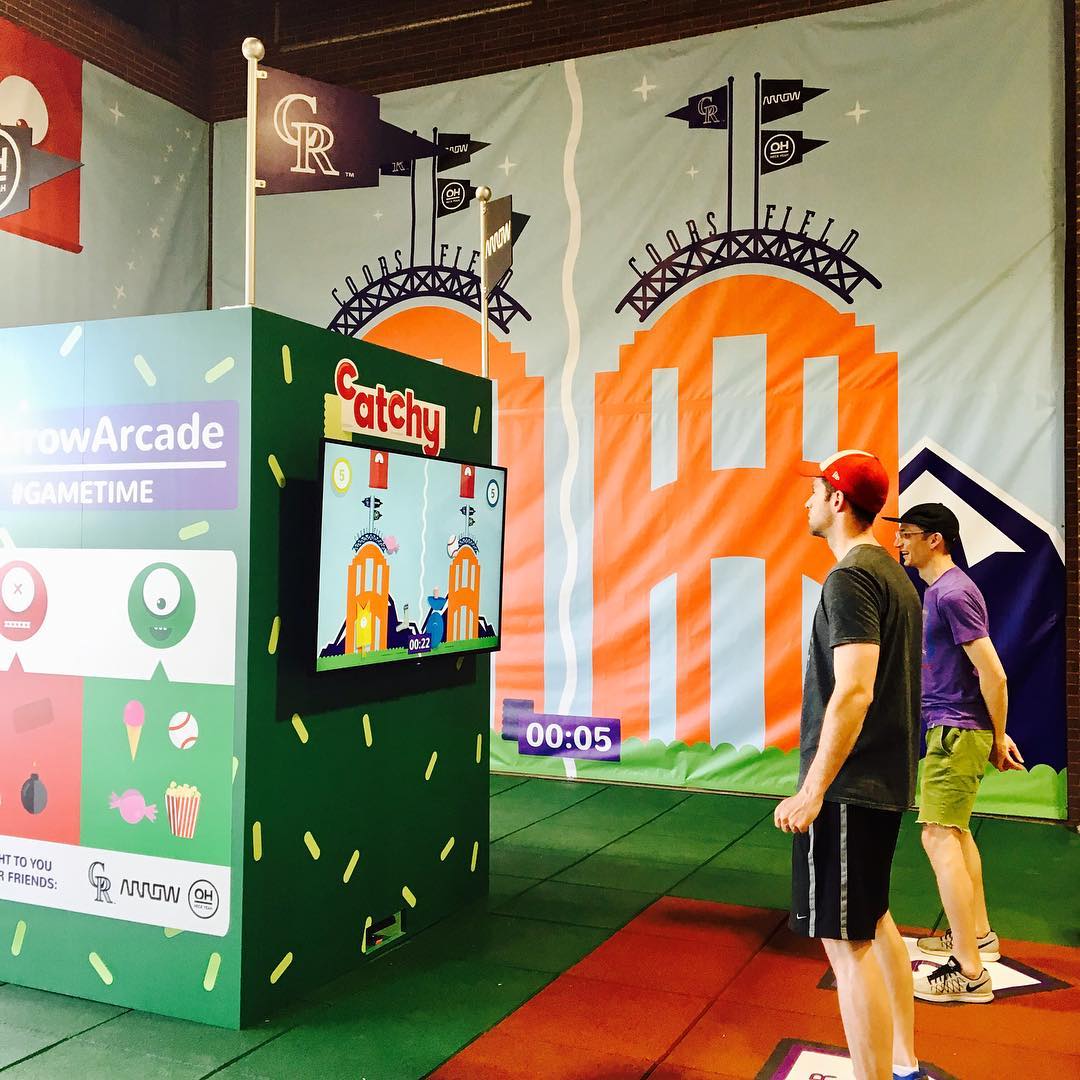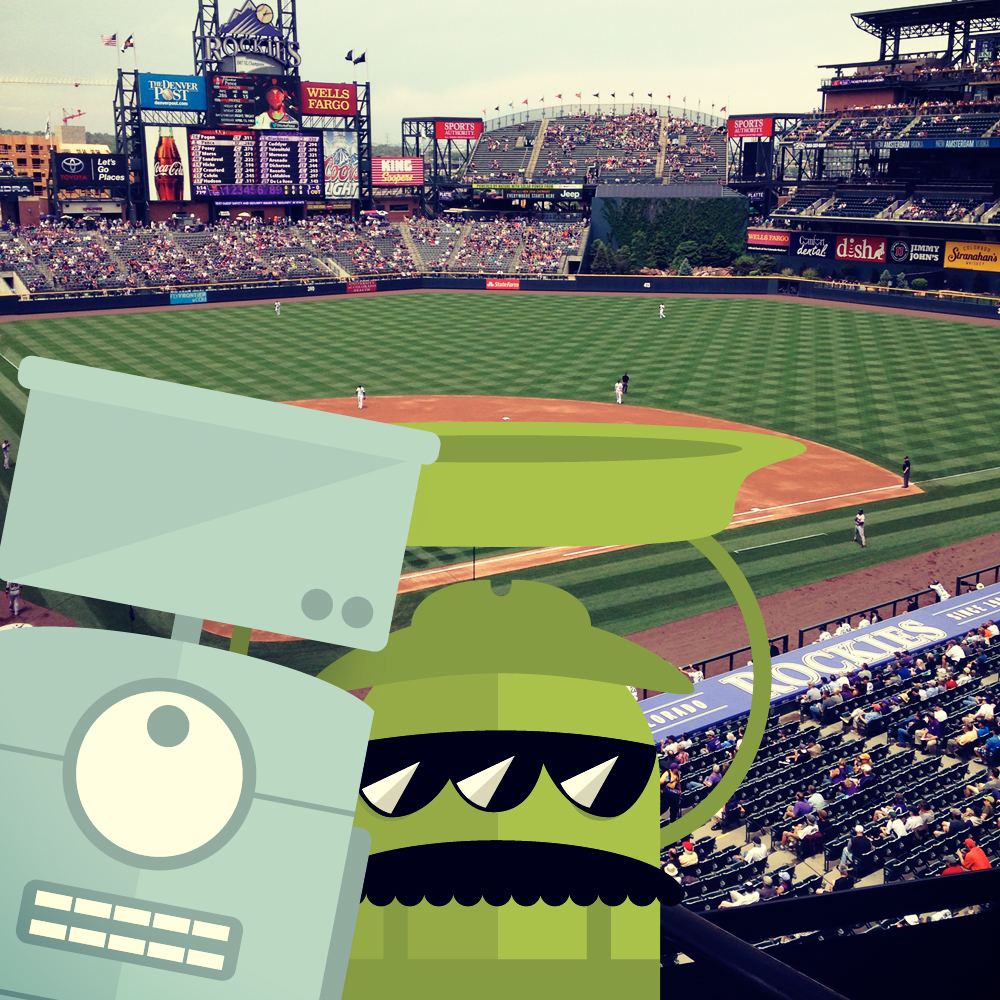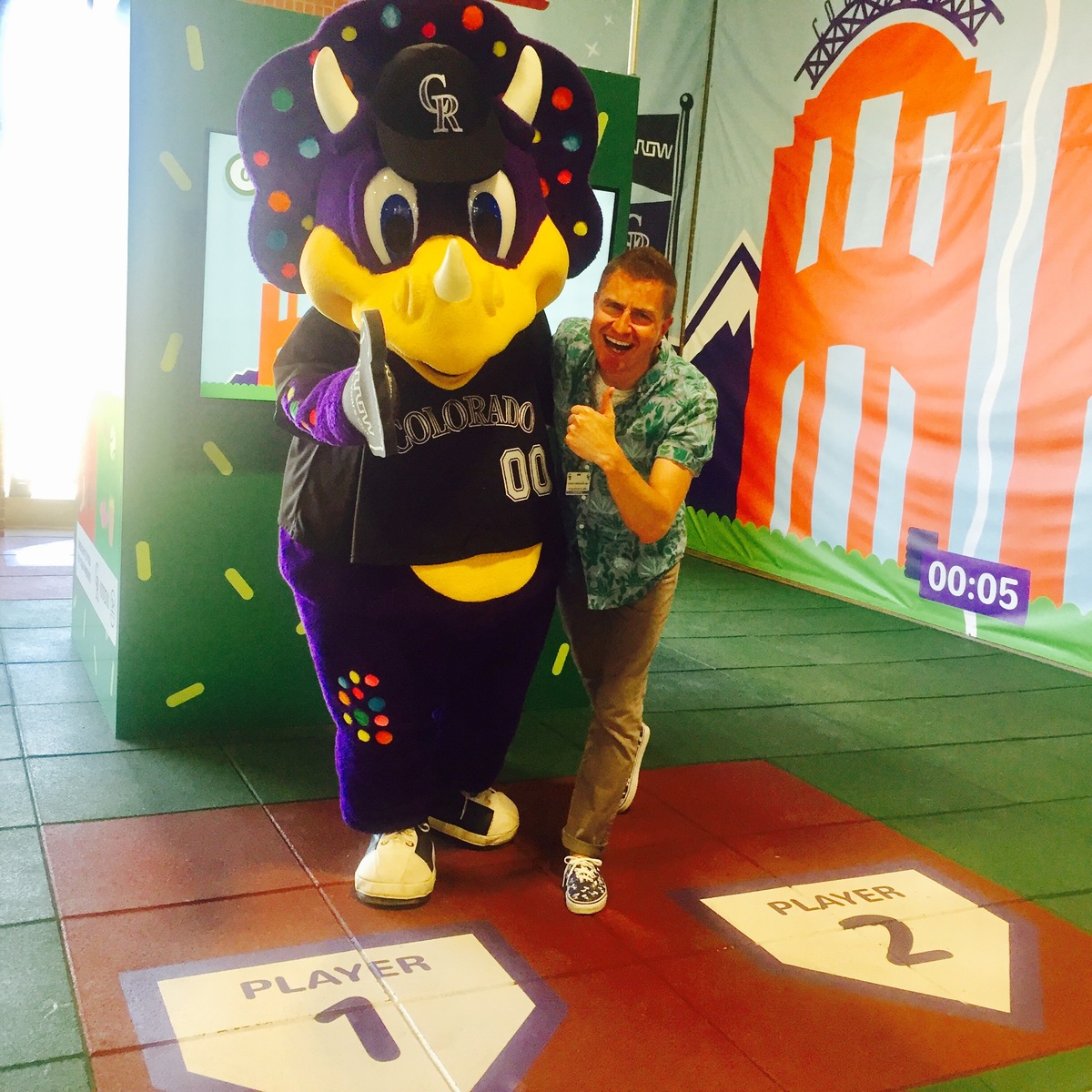 OhHeckYeah was commissioned to activate a highly-trafficked entrance to Coors Field for Arrow Electronics. Working in partnership with the Colorado Rockies and Arrow, we created the immersive gaming experience named the ArrowArcade. The arcade reskinned Catchy, an original OhHeckYeah video game, to invite players to catch baseball themed items. The interactive experience provided fans a place to play while providing Arrow an opportunity to connect with the community; creating a win-win for everyone.

In two seasons of baseball, over 150,000+ players engaged with the Arrow Arcade at Coors Field during game days.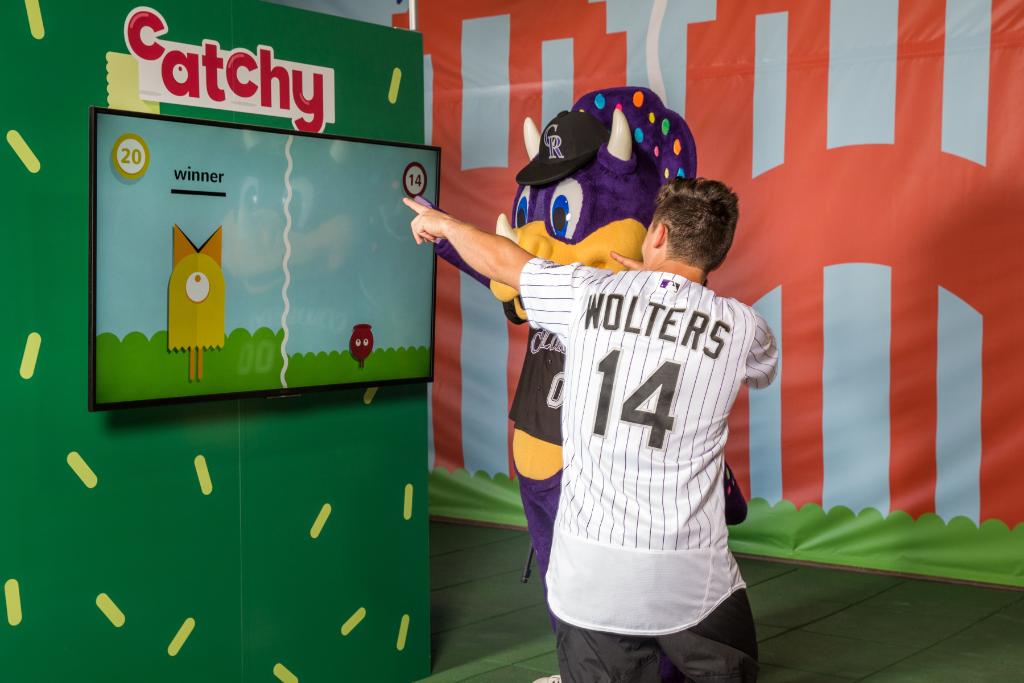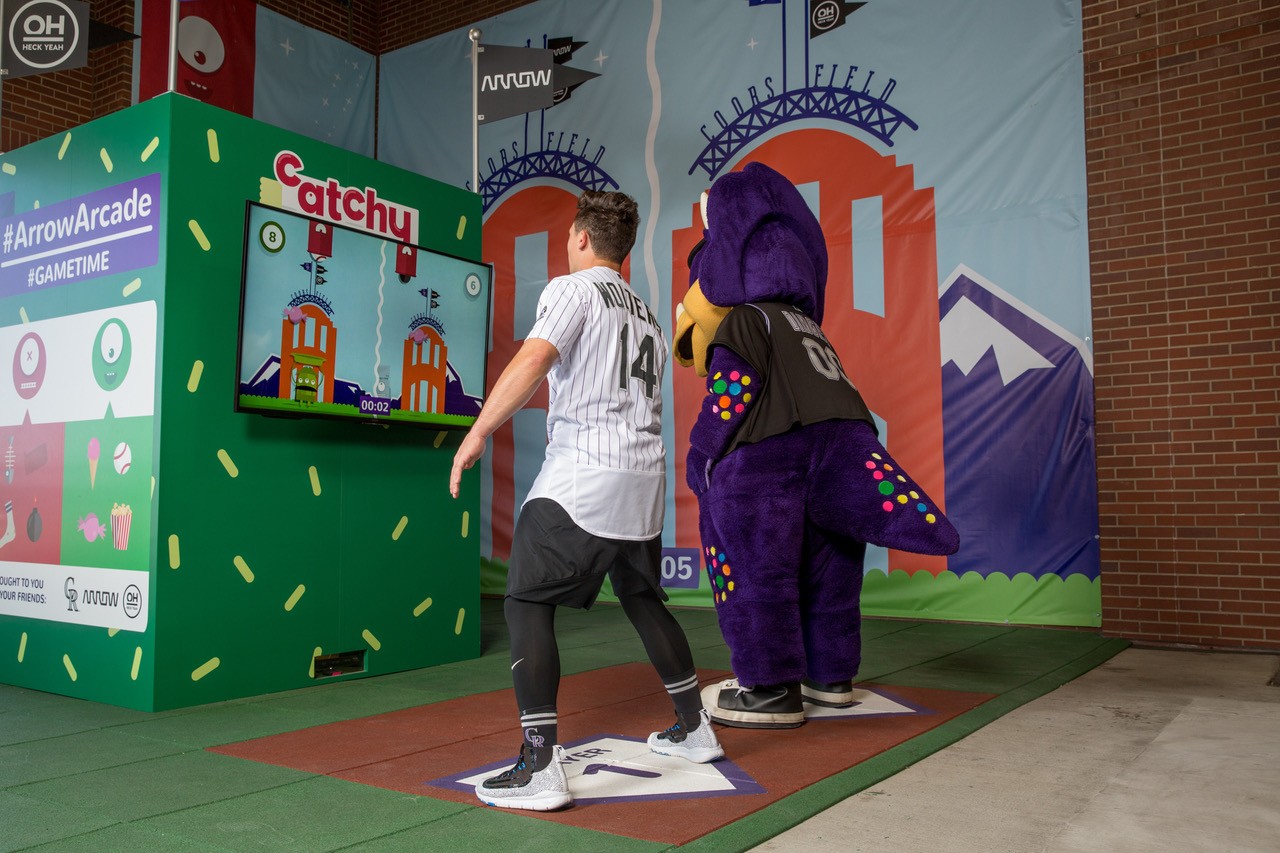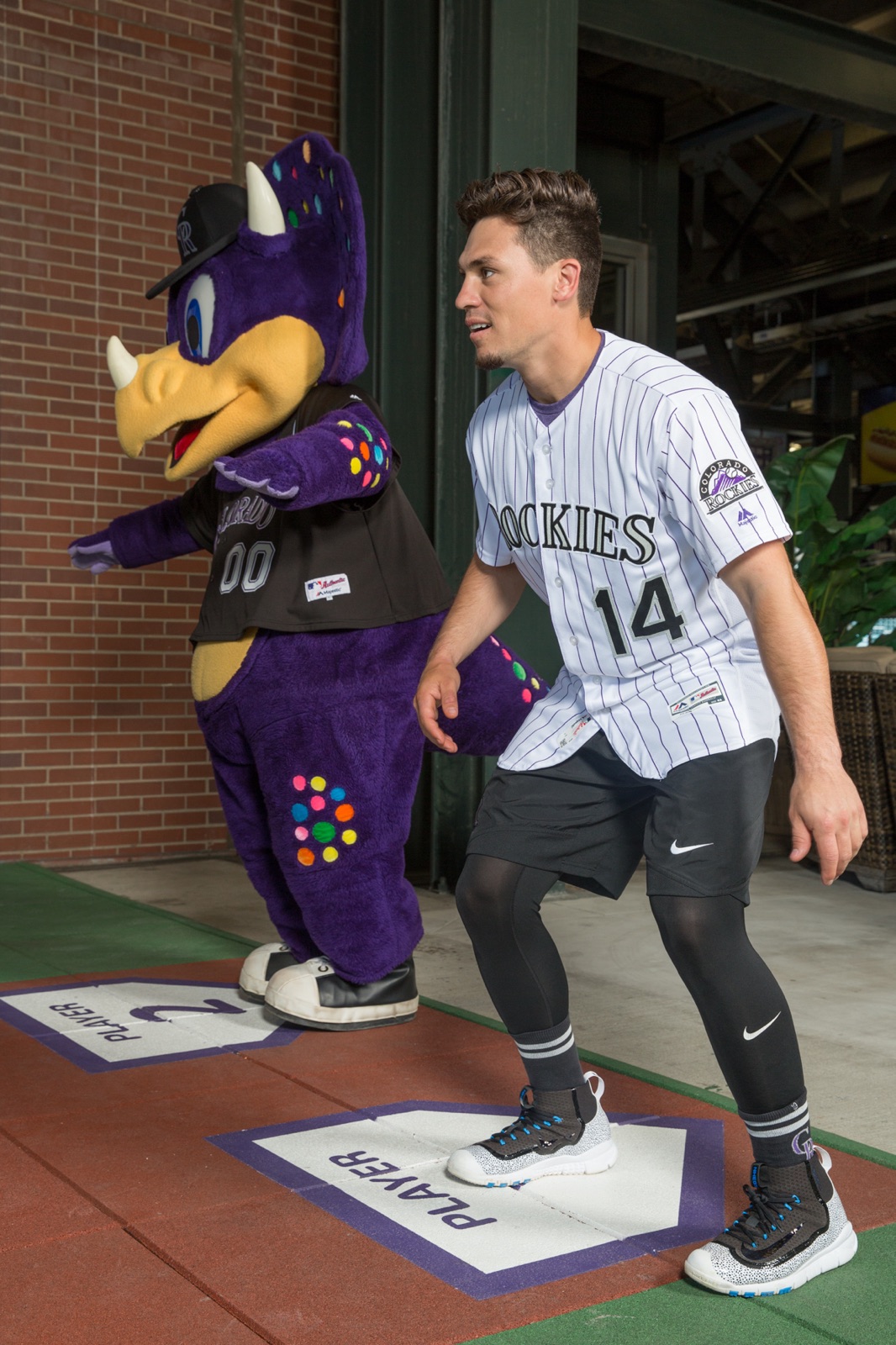 Images courtesy of Castle Searcy, Jim Darling, Brian Corrigan