Illusions of Horror
10.11.2018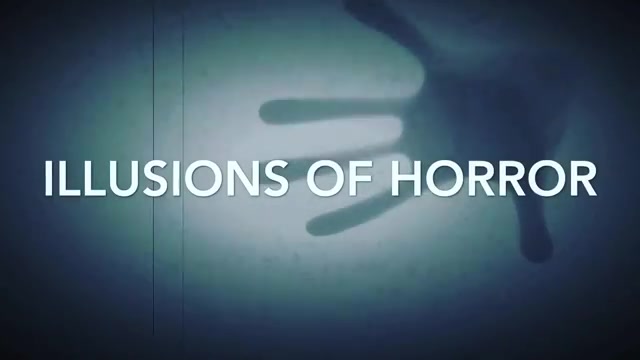 Madame Tussauds wax museum built a new long-term exhibit called Illusions of Horror in their Los Angeles location. I worked with Hovercraft Studio to build the software that powered 3 interactive classic-film-based vignettes: Dracula, The Mummy, and Poltergiest.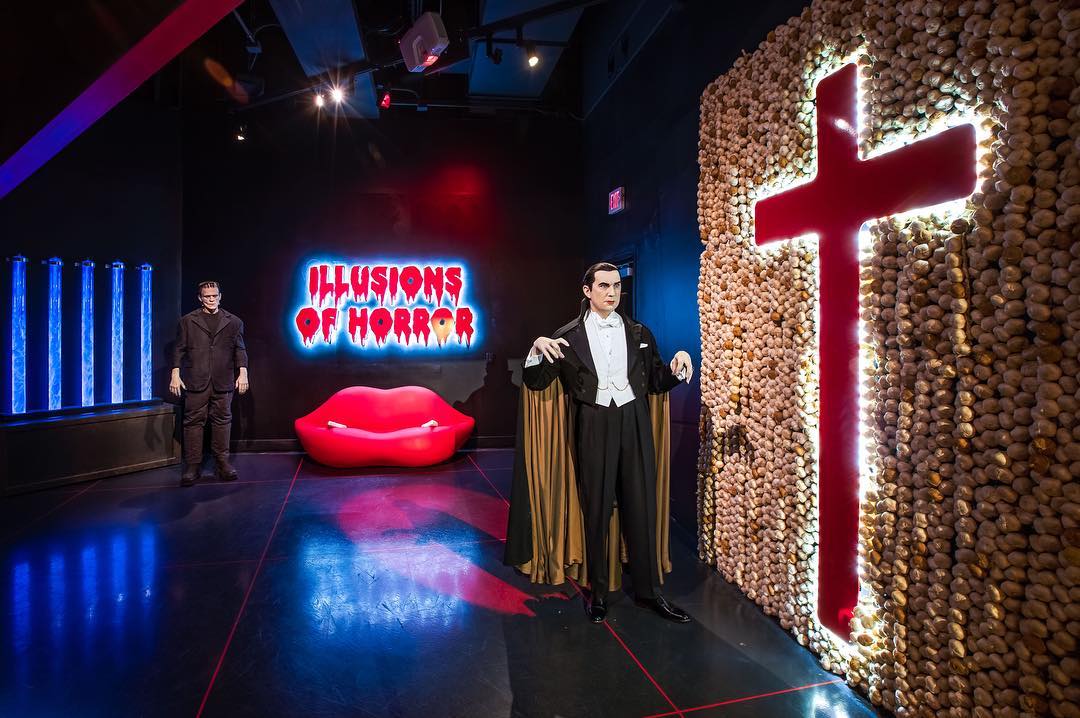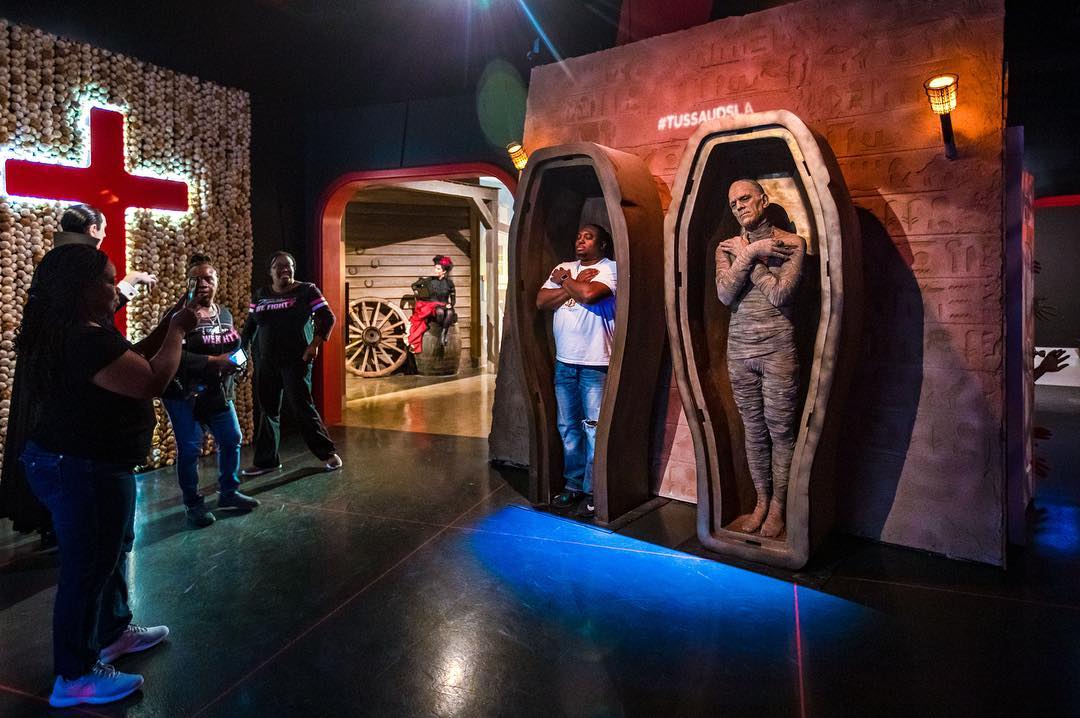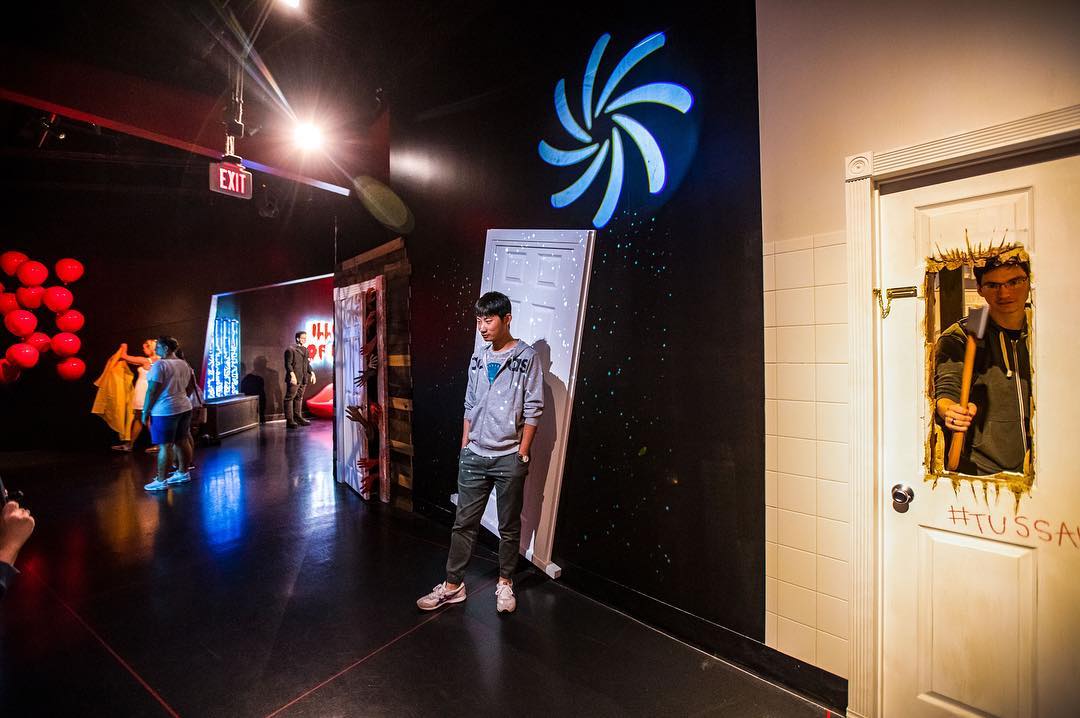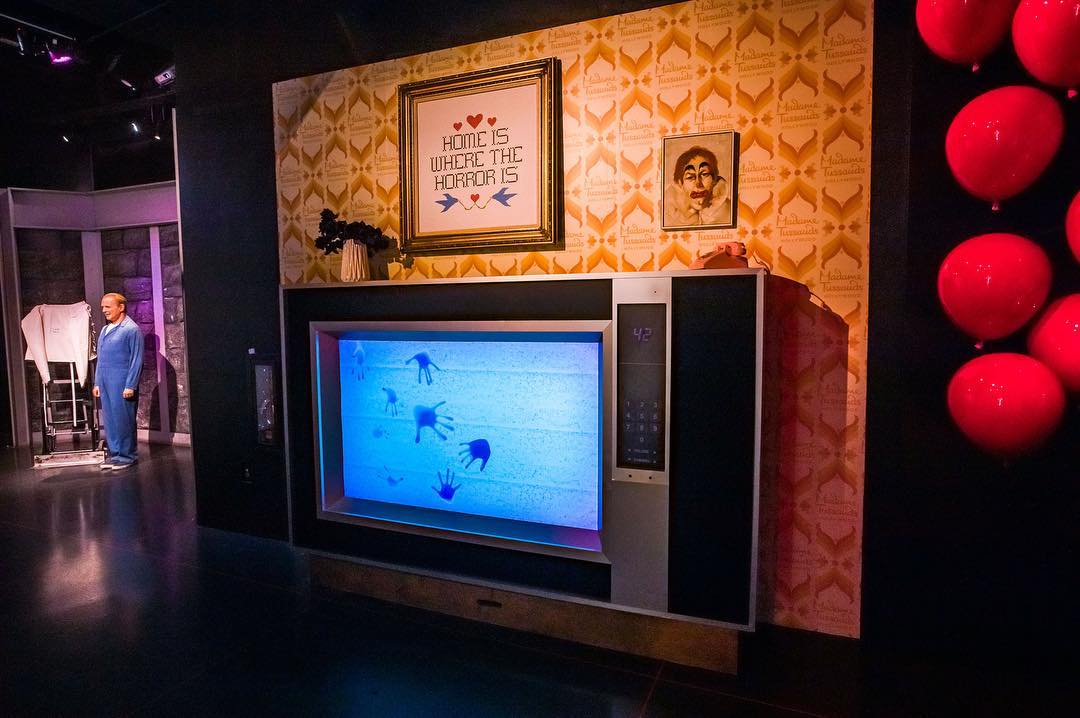 Images courtesy of Astound

Would you die for the perfect selfie?

Just in time for Halloween the wicked minds of Madame Tussauds Hollywood introduce their NEW fully immersive and selfie ready ILLUSIONS OF HORROR. Showing the amateurs how it's done, Madame Tussauds (the original selfie museum) are turning it up with the ultimate photo centric, larger than life abstract installations capturing the most iconic moments in horror. Returning home to Hollywood is Bela Lugosi as Dracula, Boris Karloff as Frankenstein and the Mummy. In addition to the classics will be an entire room spanning your favorite moments from yesterday and today. Turn your CREEP.MODE.ON for an underworld of picture-perfect paranormal settings.
Dracula
The Dracula vignette was a projected "shadow" on the floor. As museum visitors enter the room, Dracula's shadow lauches into one of several surprising and creepy animations.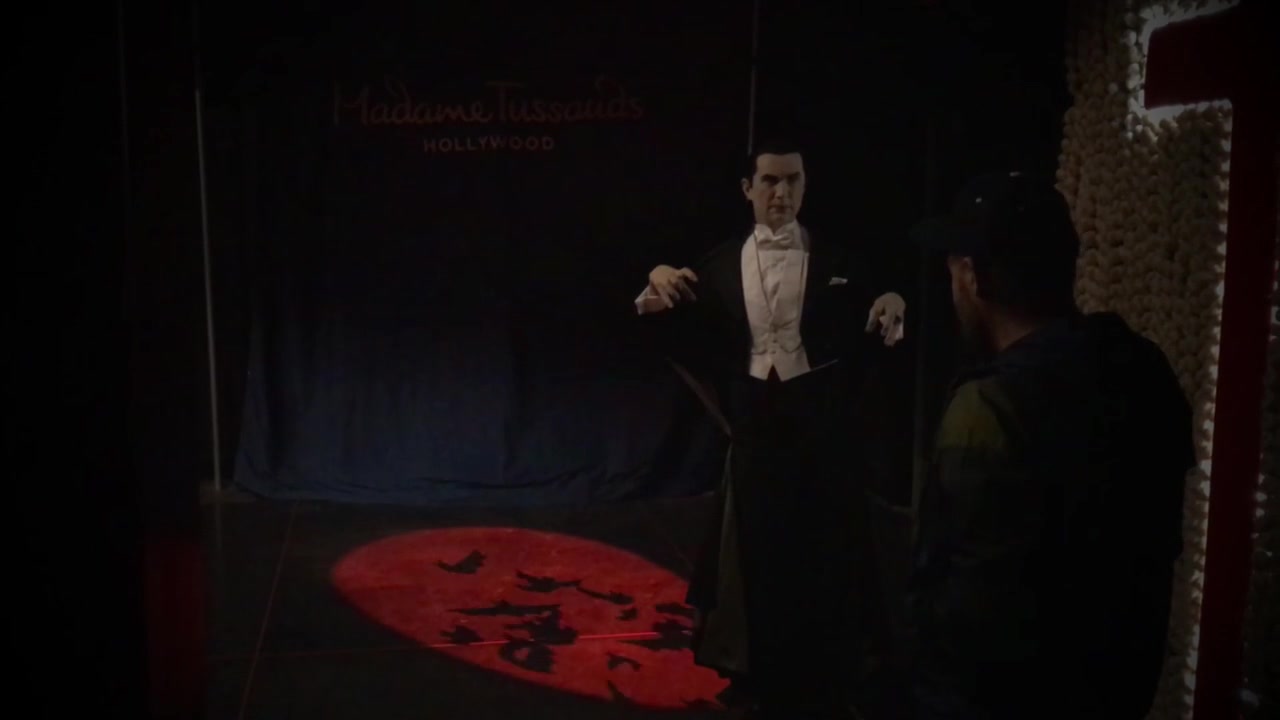 Dracula, on the 'gram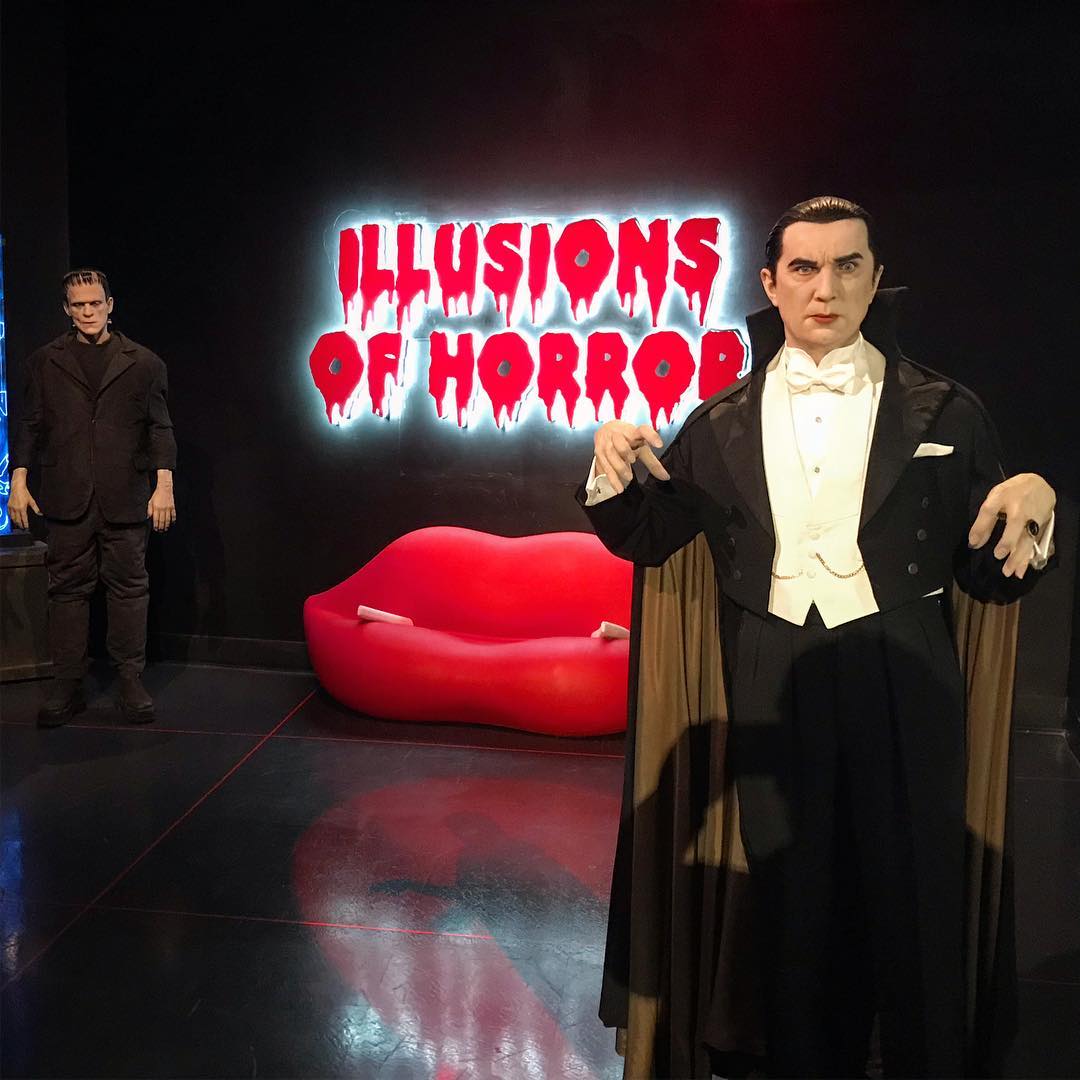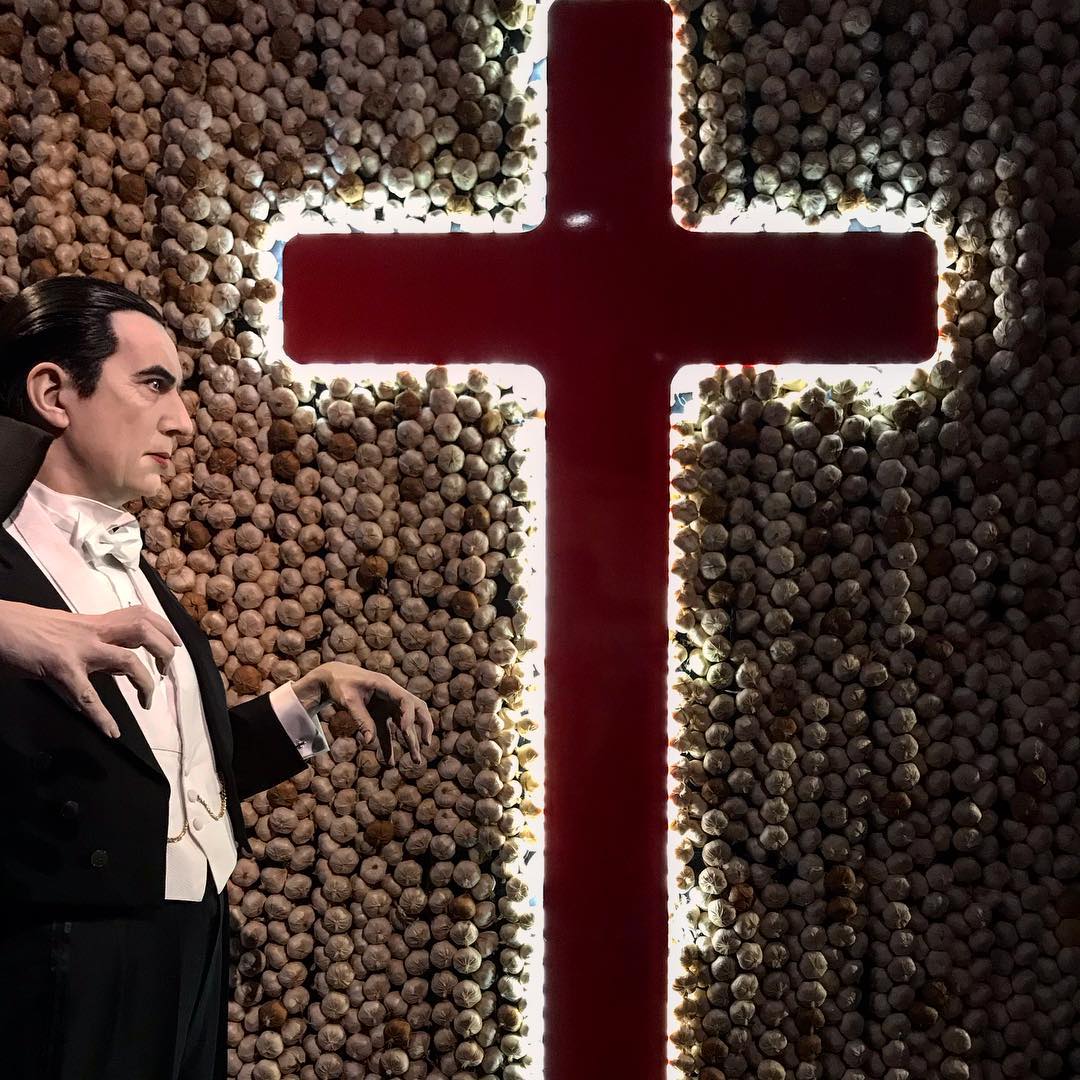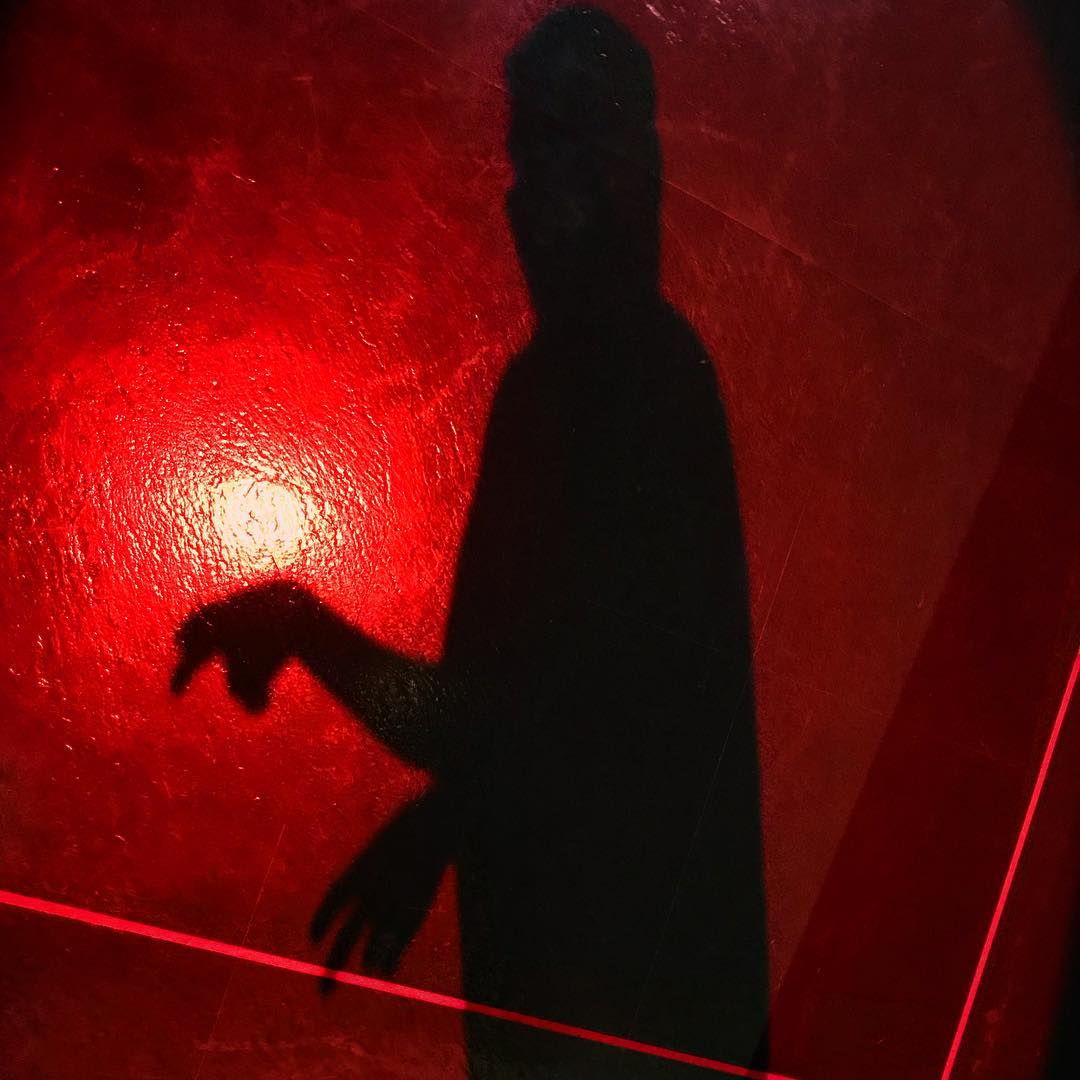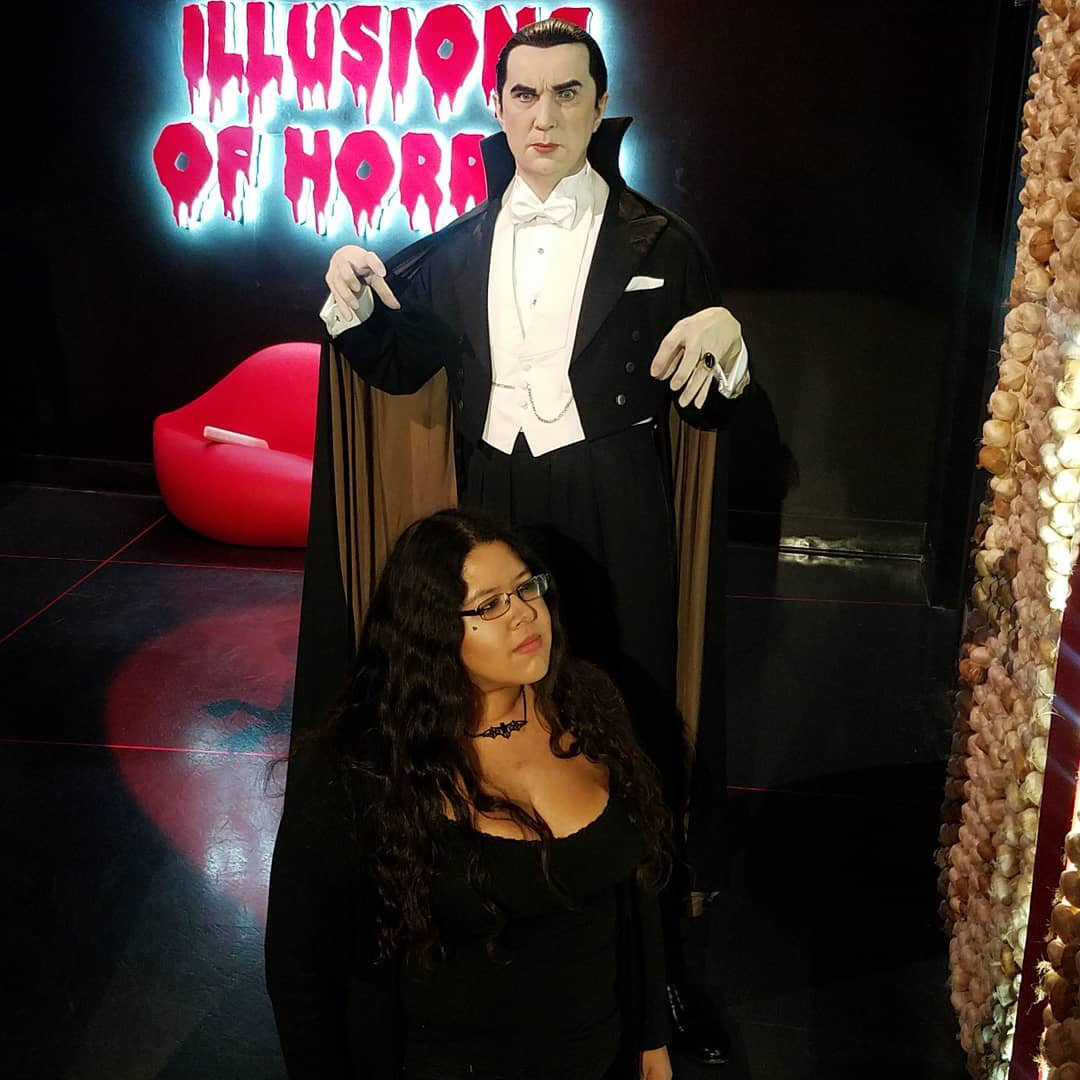 Images/videos courtesy of @sean_o_hill & @twisted_tania
Dracula, behind the scenes
The original prototype and filming of Dracula's shadow, dramatized by yours truly and animated by Ben Chwirka.
Poltergeist
Poltergeist
Modeled after a scene in the Poltergesit remake, the enormous replica vintage TV turns on as a visitor approaches, with hands following the user and pressing up against the inside of the TV. After a visitor leaves, the TV shuts itself off, along with the static and spooky soundtrack.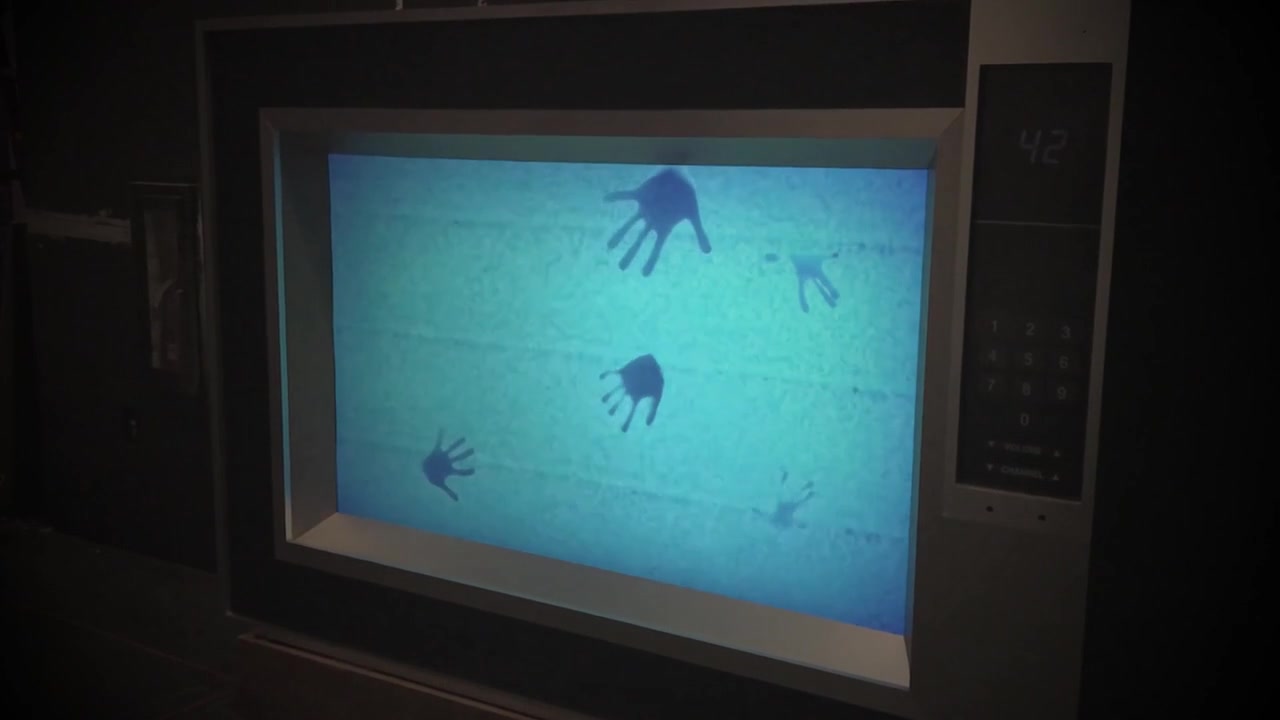 Poltergeist, on the 'gram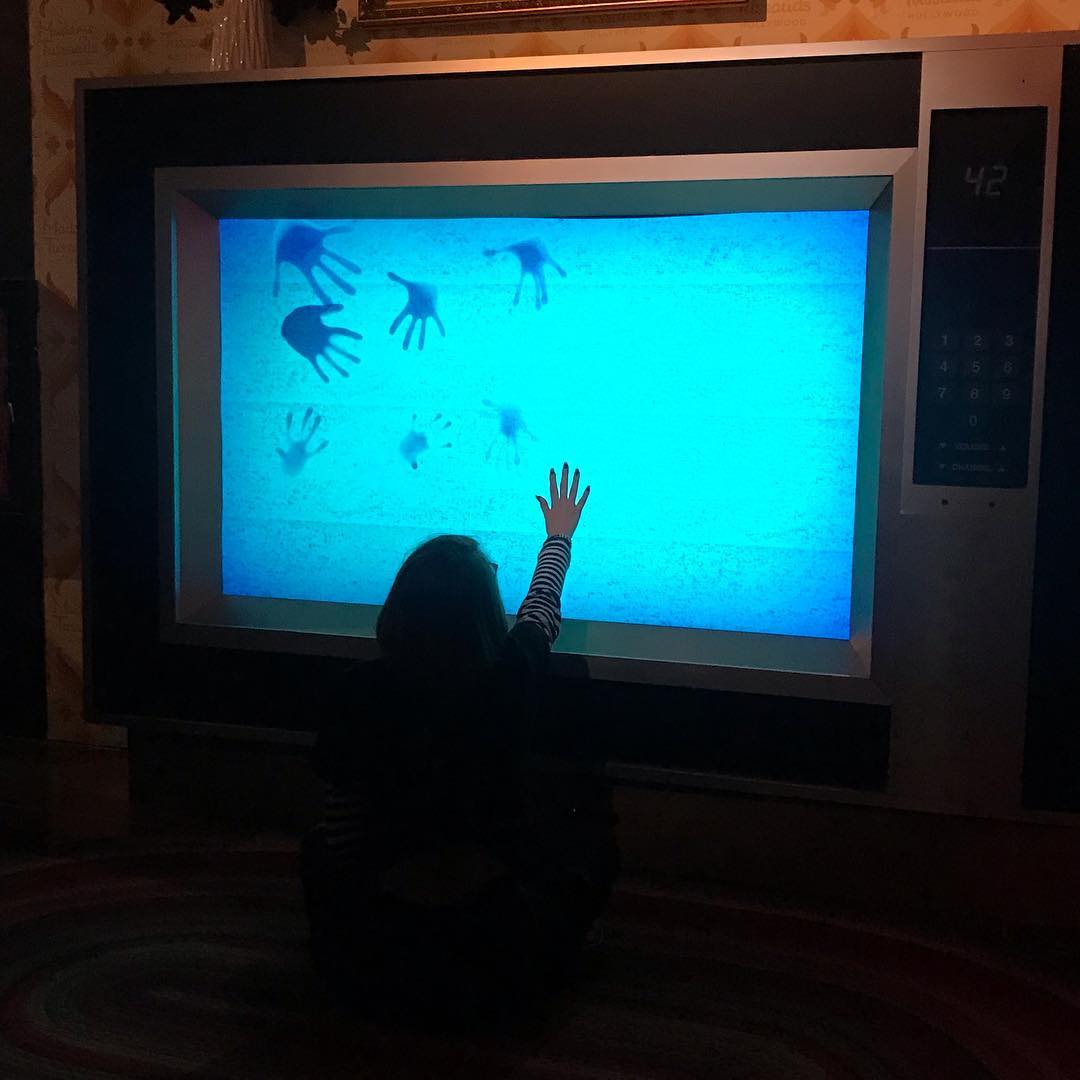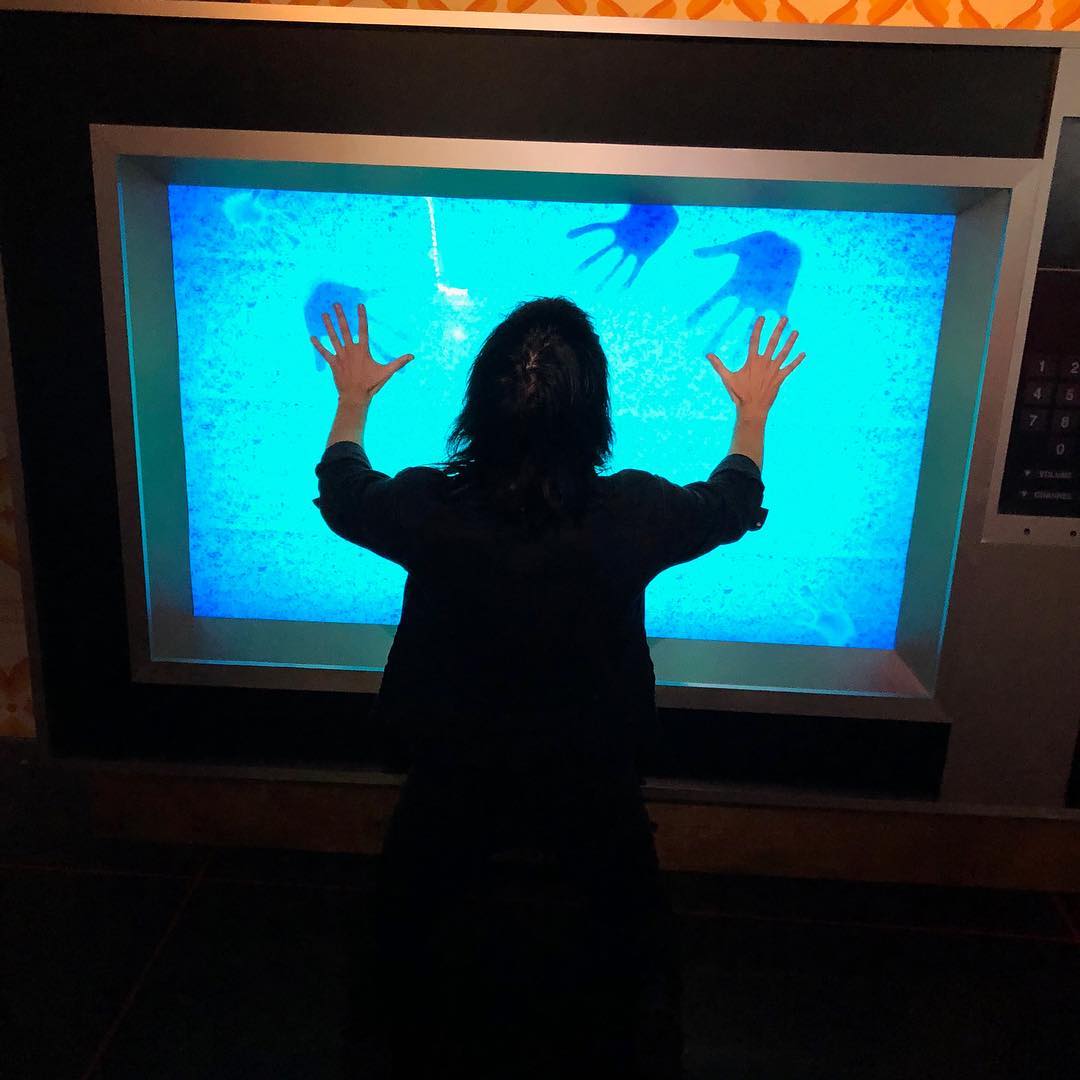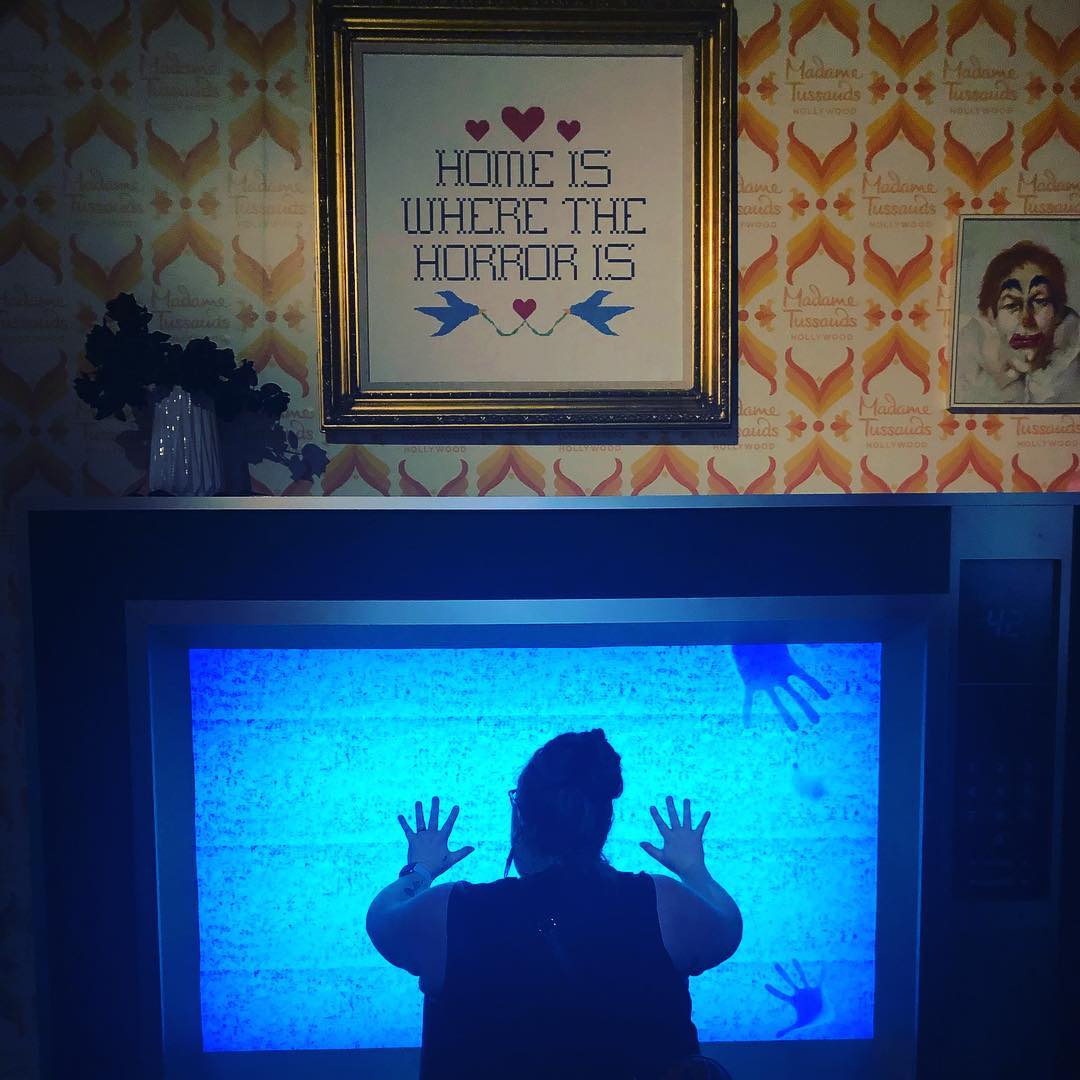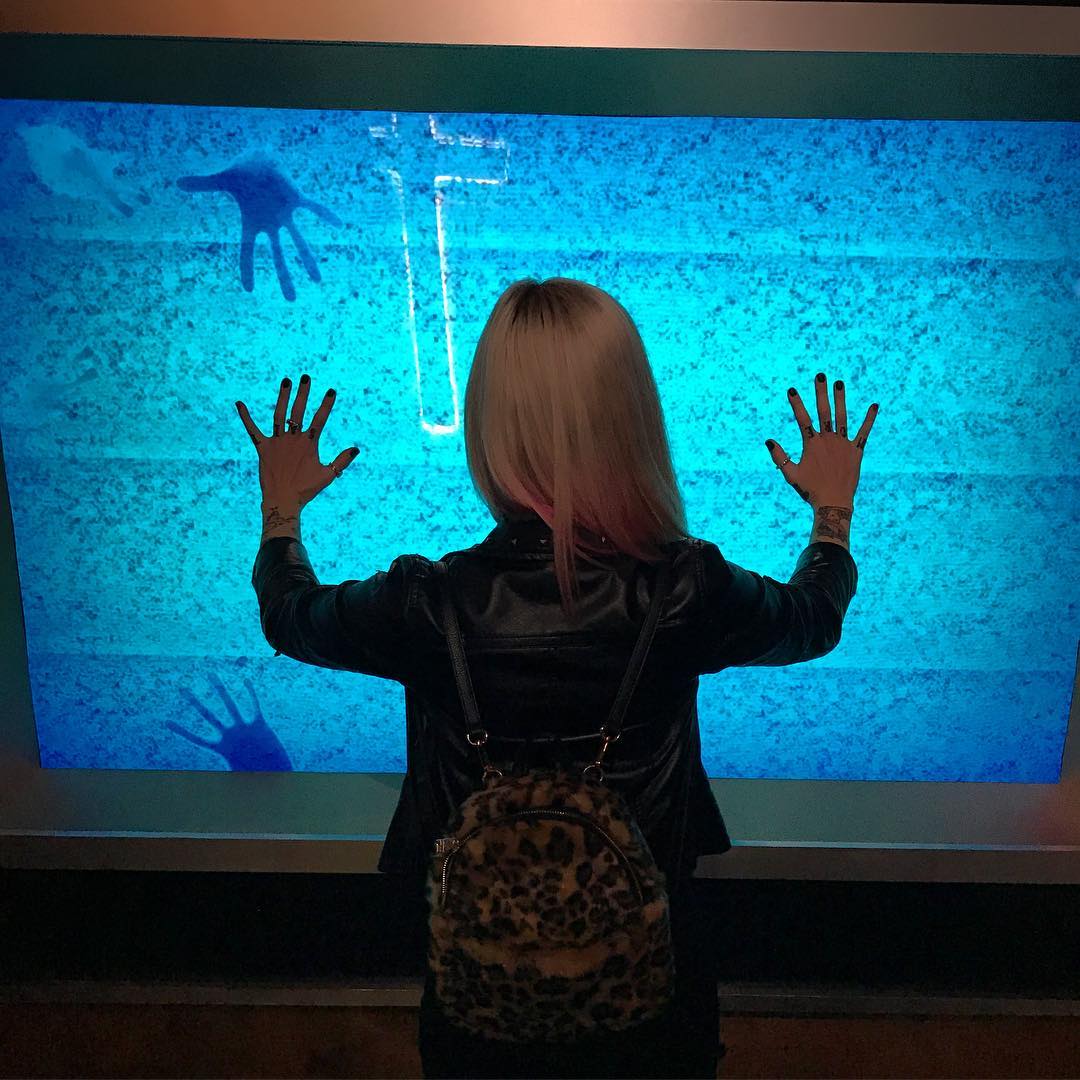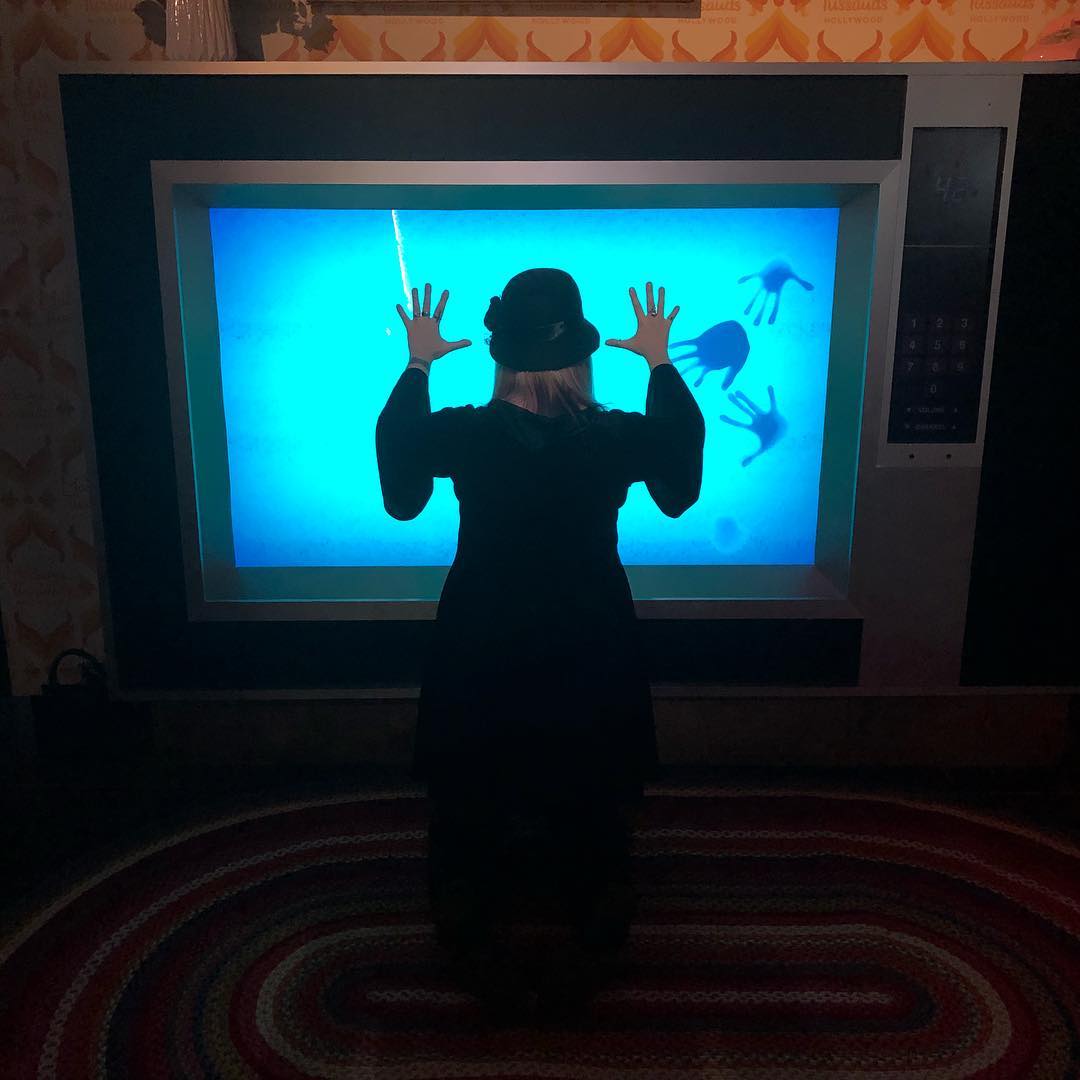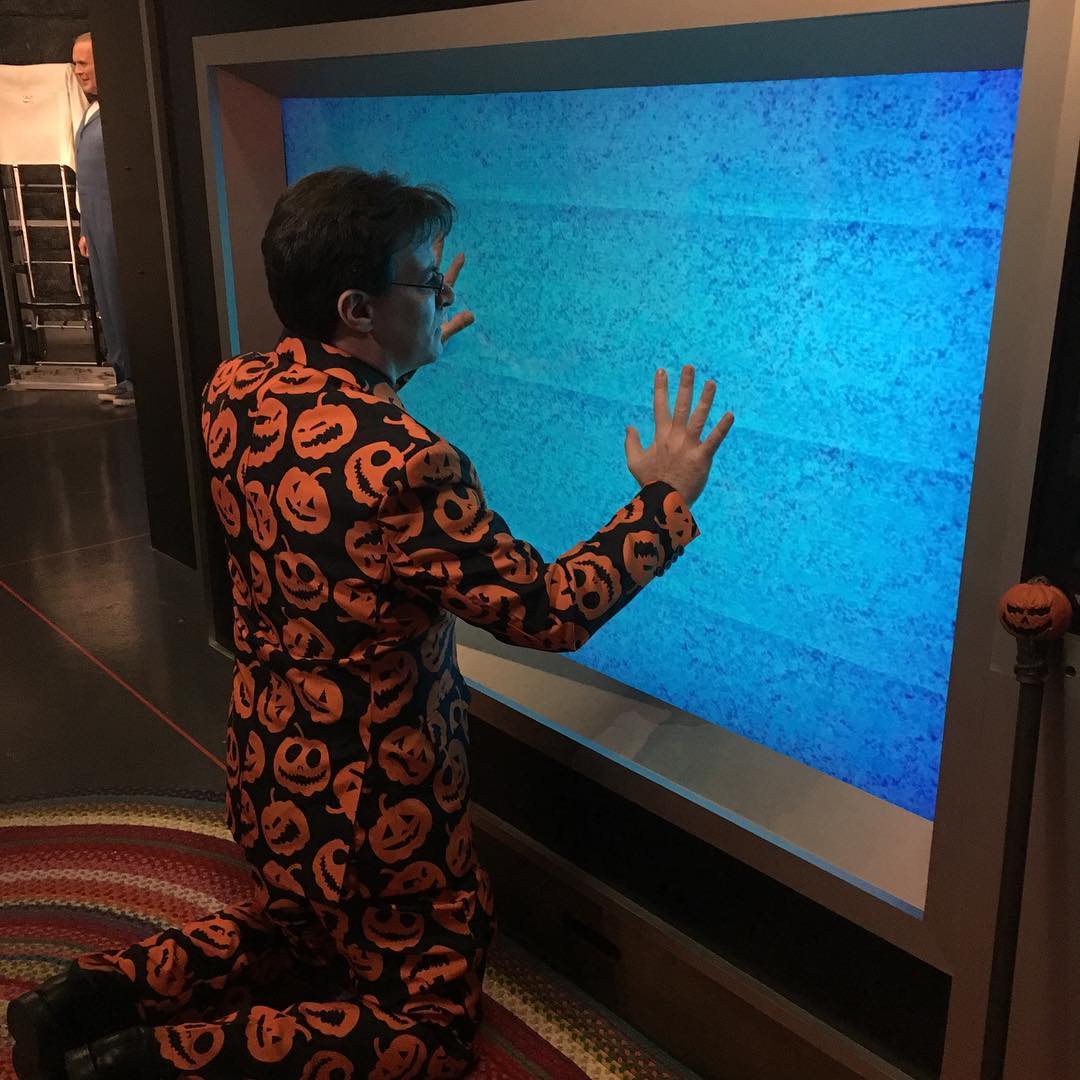 Images/videos courtesy of @drainedeno, @forevermidnight_podcast, @horrordesignchick, @motleymel, @wendi.lou.who, @cosplaynowandforever
The Mummy
The Mummy vignette was another floor projection, consisting of a fleet of scarab beetles that scurry around and hide, depending on visitor presence/interaction.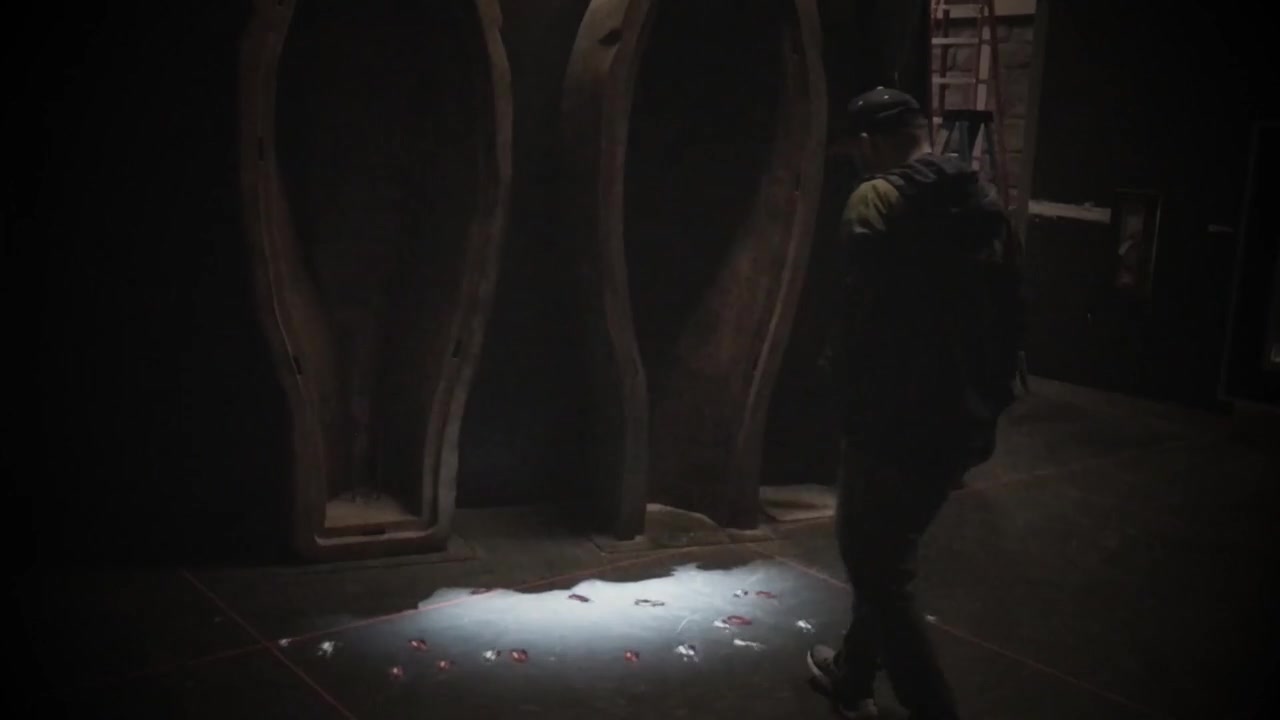 The Mummy, on the 'gram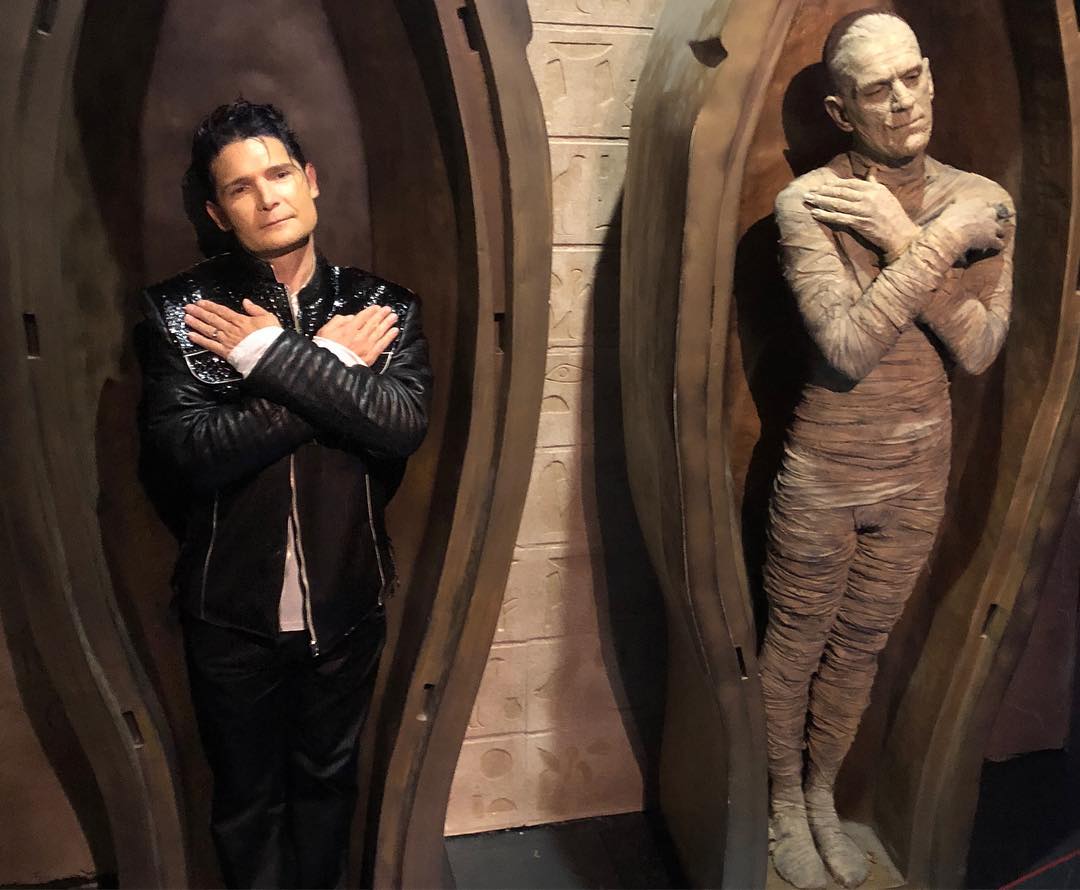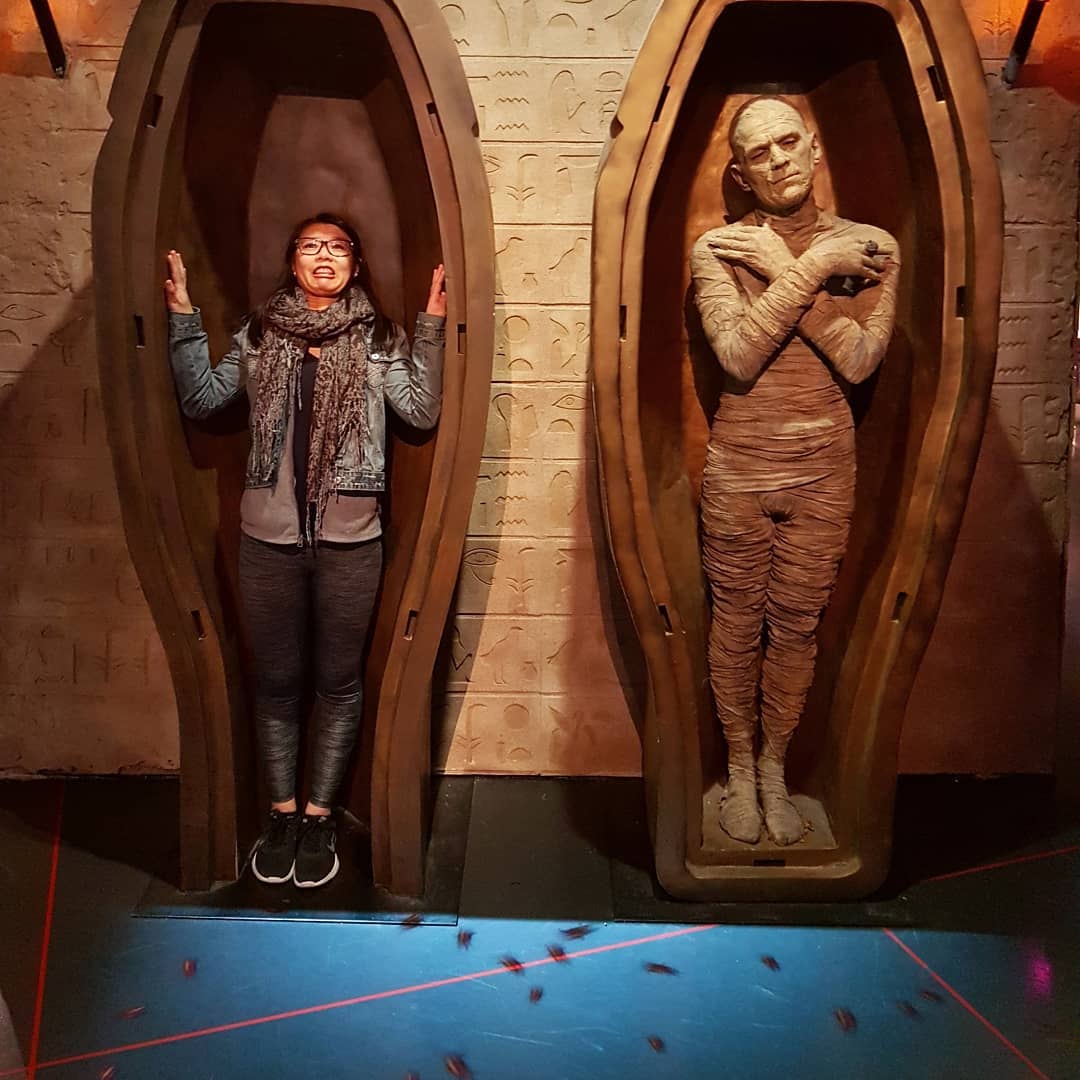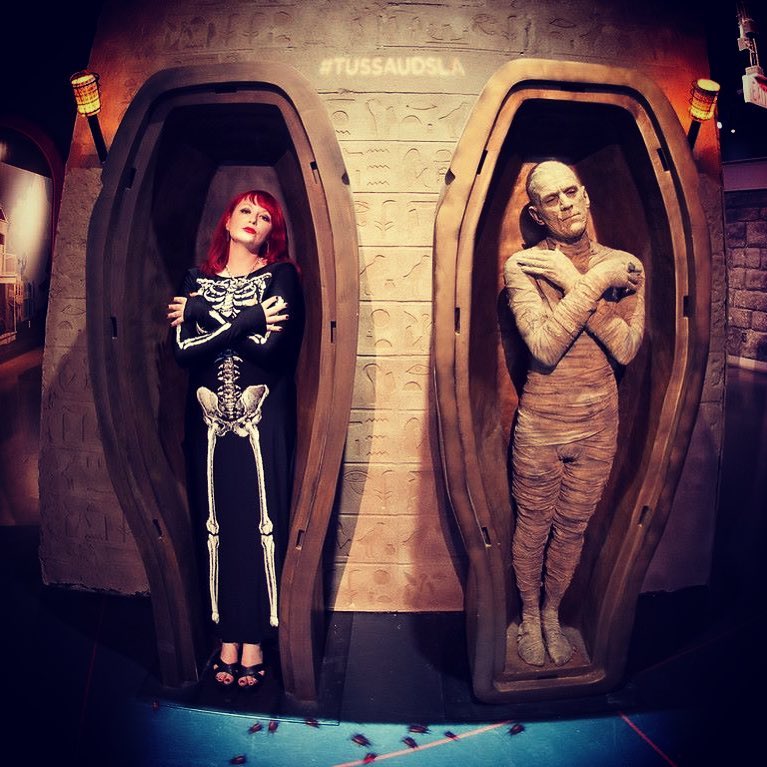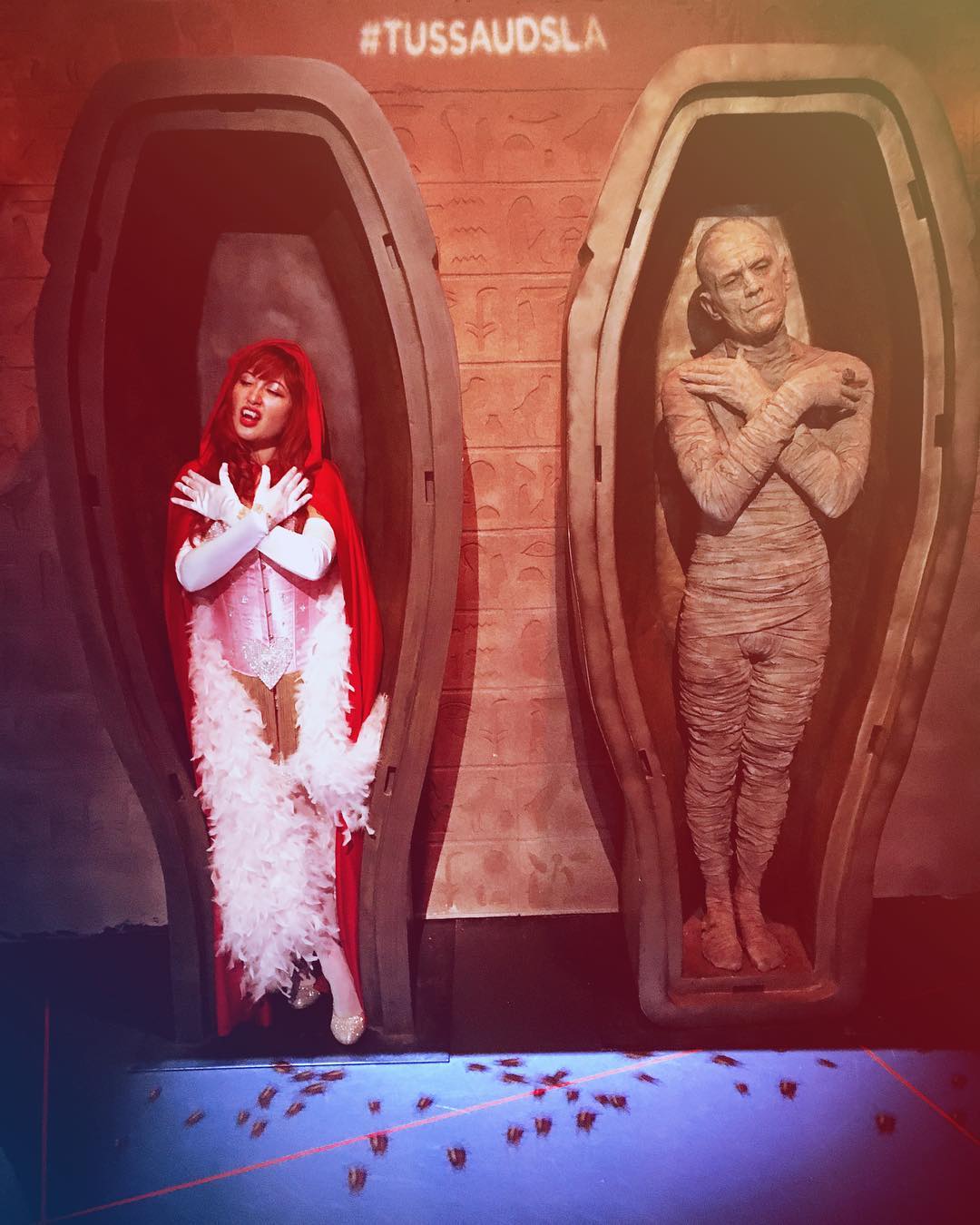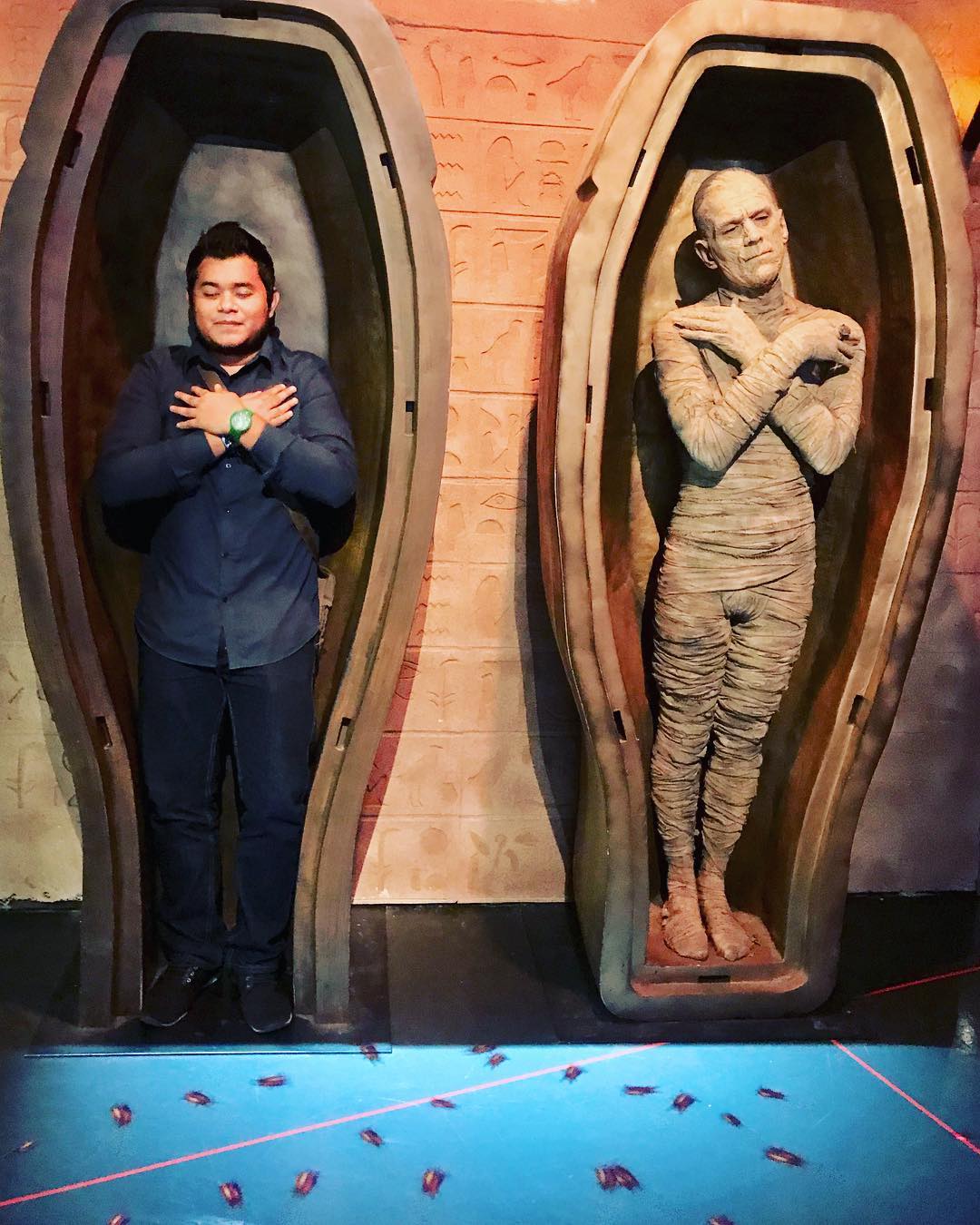 Images/videos courtesy of @tacobelle._, @tussaudsla, @itsmercury, @dante_rogo, @daviddiamondla, @monstervisions
The Mummy, behind the scenes
Below you can see some of the behavior development of the scarab prototype, as well as a 2-projector mapping system for perfectly-overlapped pictures. We ultimately used a single projector.
Launch Night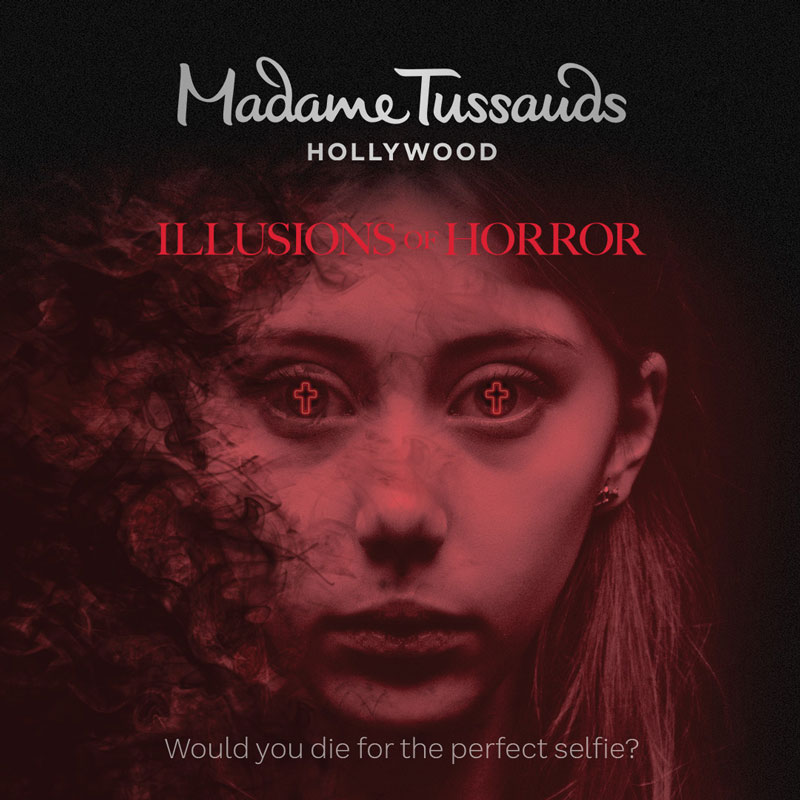 Images/videos courtesy of Tussauds LA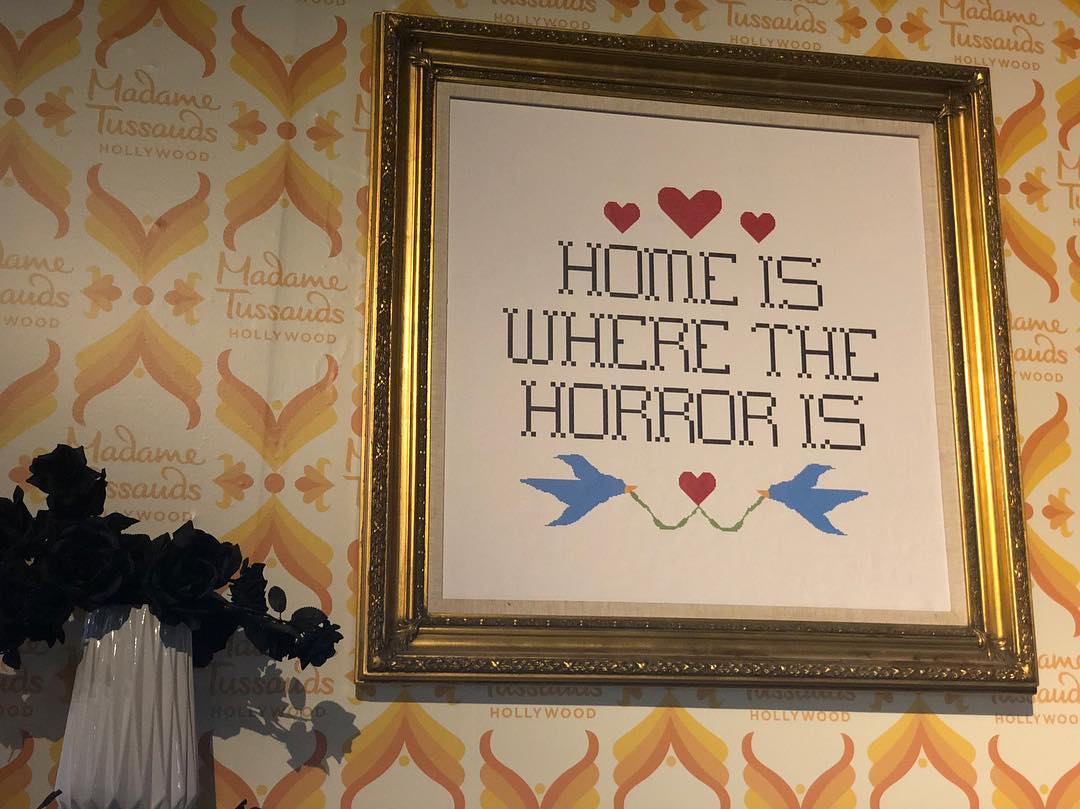 Partners:
Astound
Hovercraft Studio
Cacheflowe