Listening Together
08.04.2018 As part of KGNU's 40-year retrospective exhibit at the Museum of Boulder, I built an audio recording and playback application that allows visitors to be virtually interviewed by five of KGNU's top radio hosts (including the legendary Amy Goodman). Users can choose an interviewer, record their answers, and hear their answers played back among other visitors' responses. These audio recordings will be collected and stored for the duration of the exhibit. In addition to visitor recordings, vintage radio station IDs and listener call-in gems from the radio archives are mixed into the interviews' playback.
The "On Air" light and custom LED button hardware was handily built by Jiffer Harriman, who I can also thank for inviting me to help with this project. The user interface was graciously designed by Ches Arms, and extra photo documentation was provided by Andrew Catellier. You can listen to the KGNU interview with Jiffer here.
LISTENING TOGETHER | August 4 - September 17, 2018

An exciting, all ages, highly interactive and sensory exhibit that highlights KGNU Community Radio's past, present, and future. Discover the power of Boulder's community-powered radio station, celebrating 40 years of amplifying community, culture, and music. Activate the auditory senses that allow for deep listening. Experience first-hand the pulse of community radio by interacting with recording and listening stations. Become the media in this exhibit and enjoy "listening together" as a community.

Opening Reception: 6-8pm on Thursday August 9, 2018. Recording Station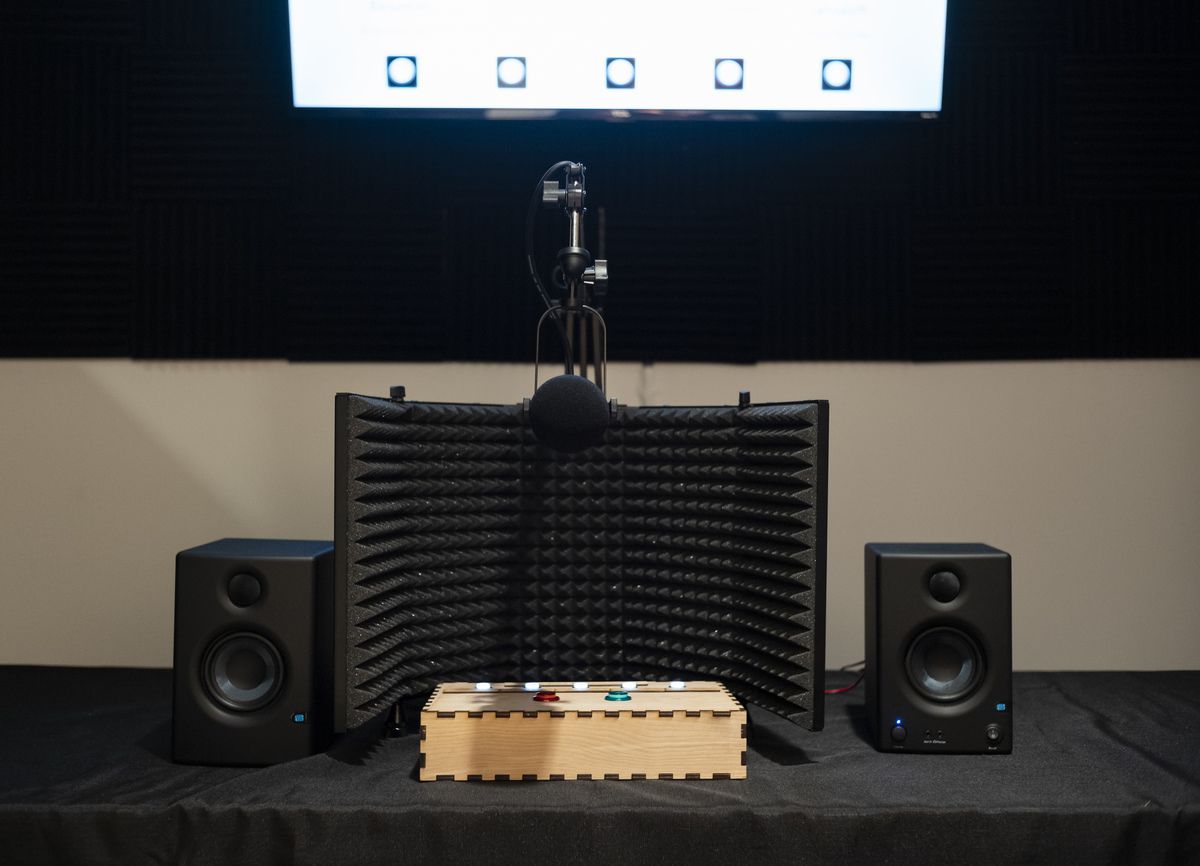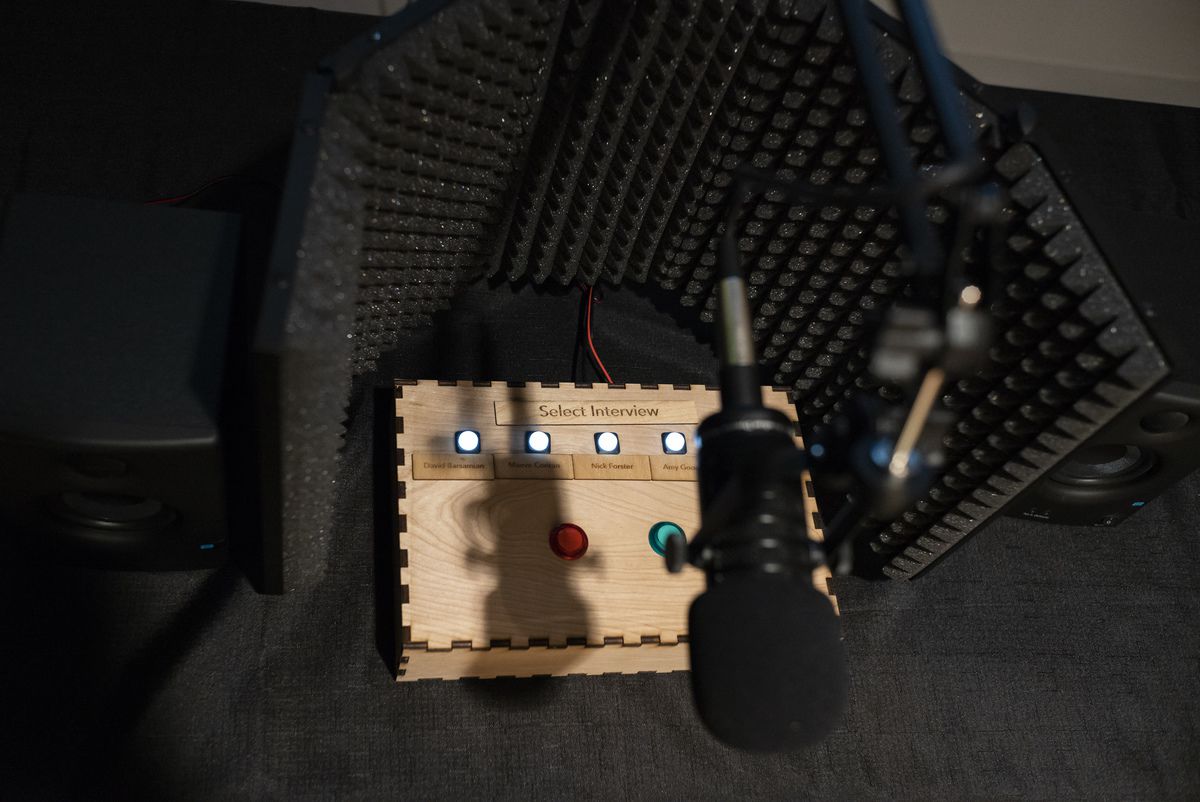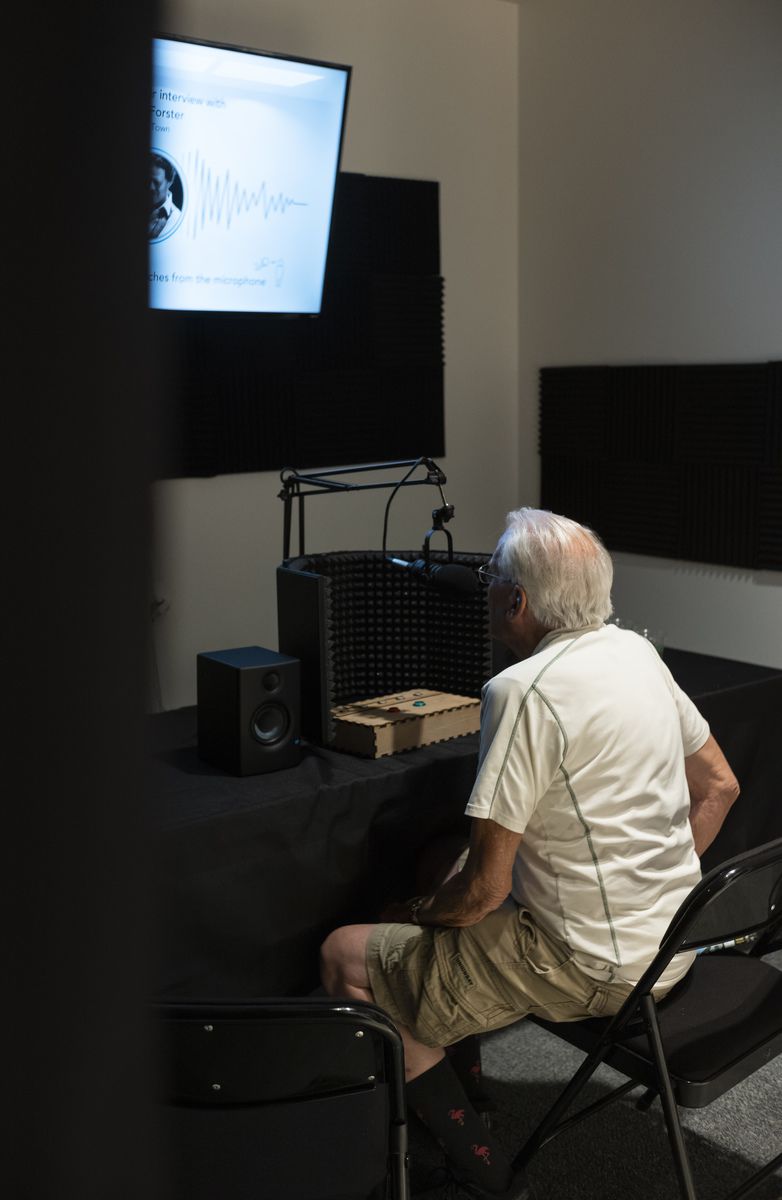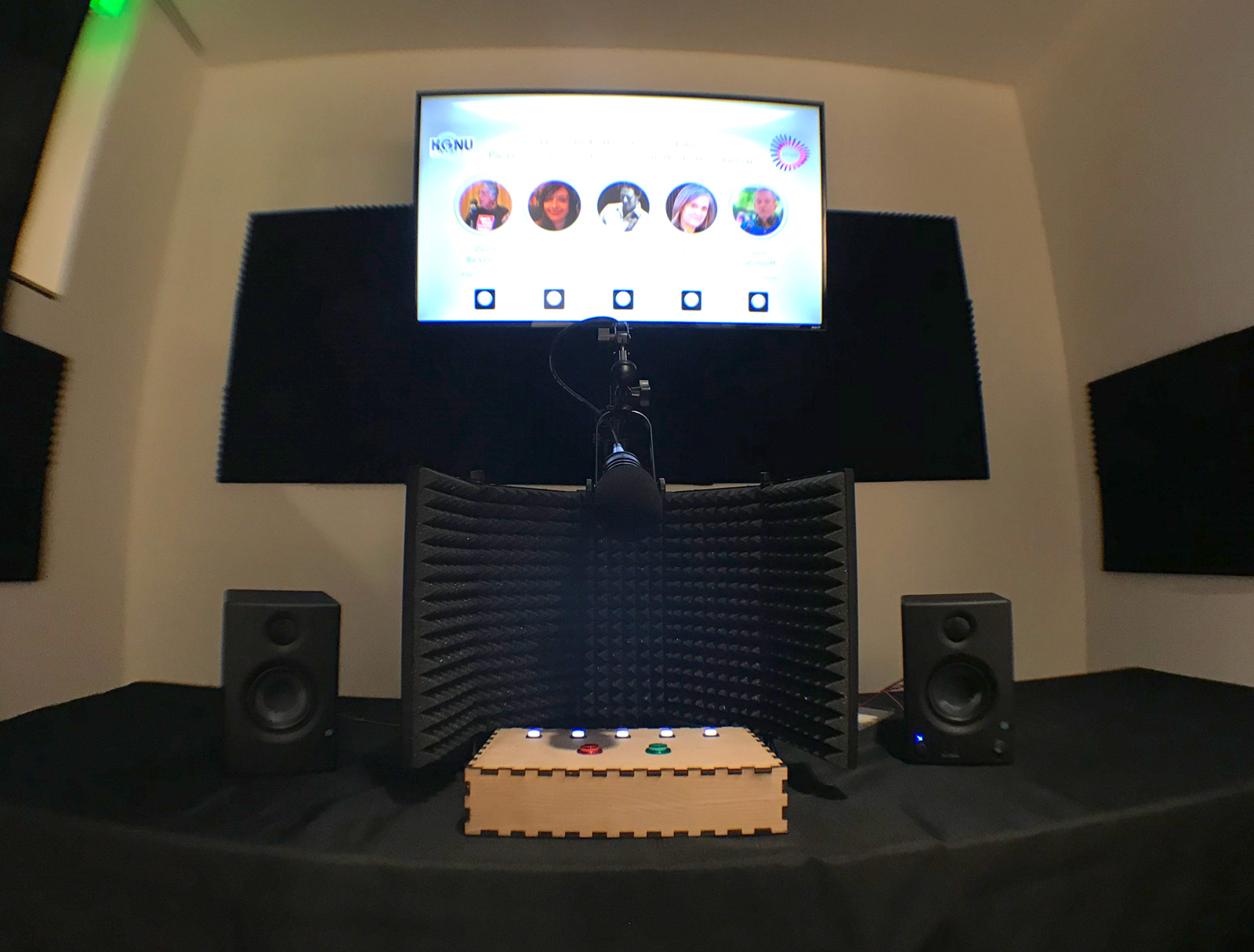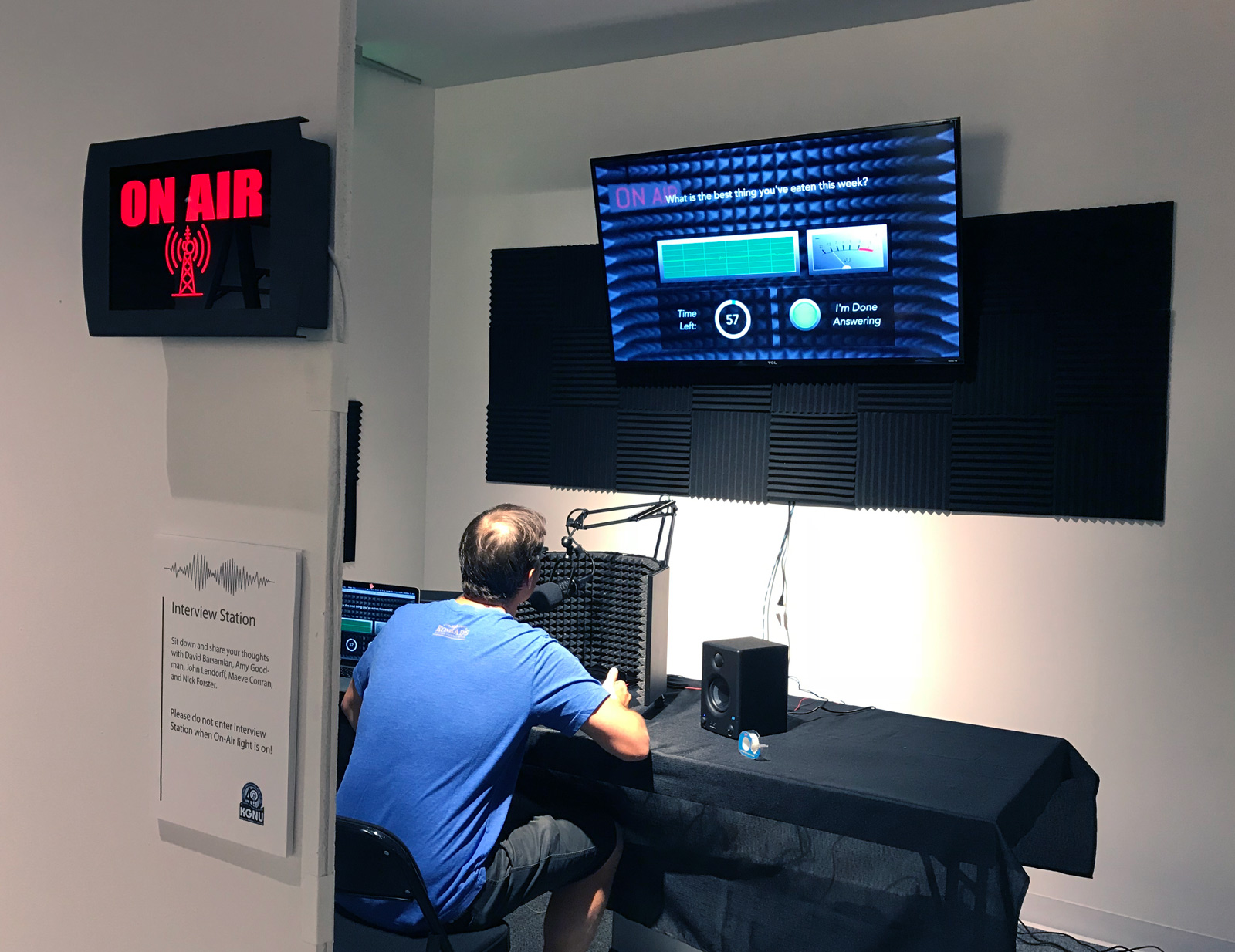 "On Air"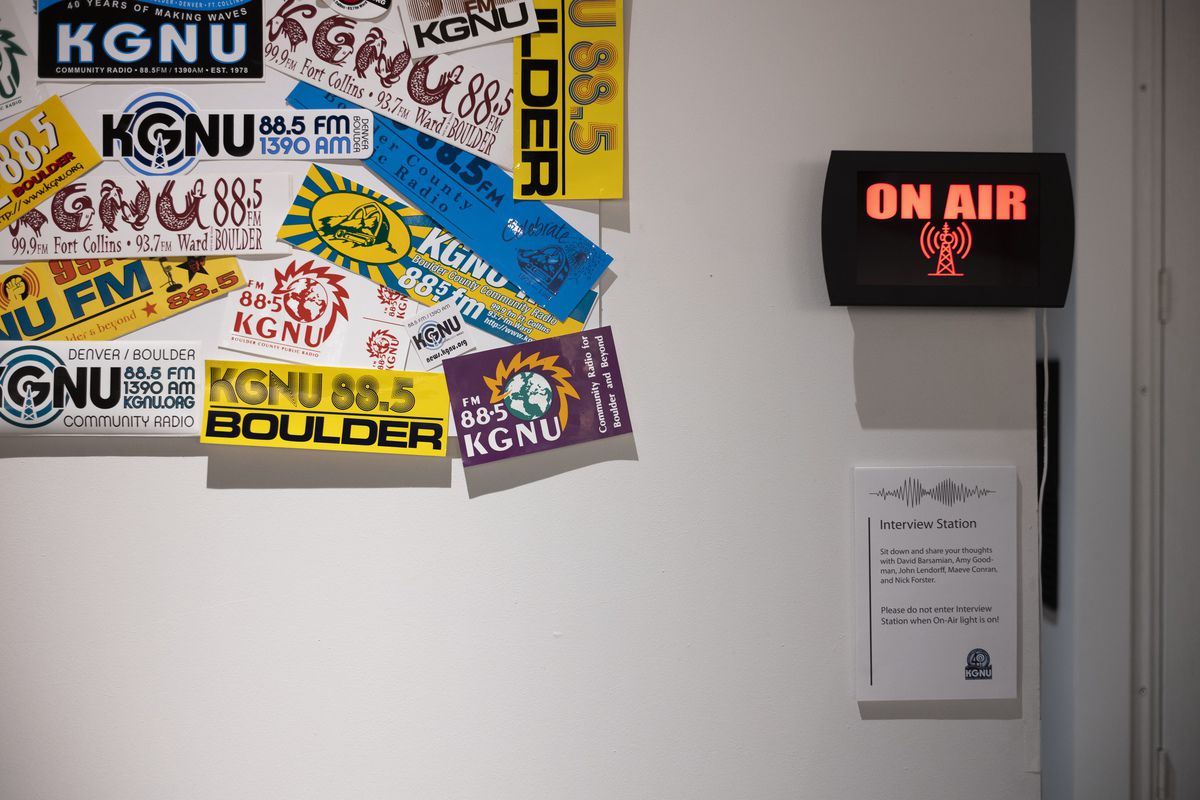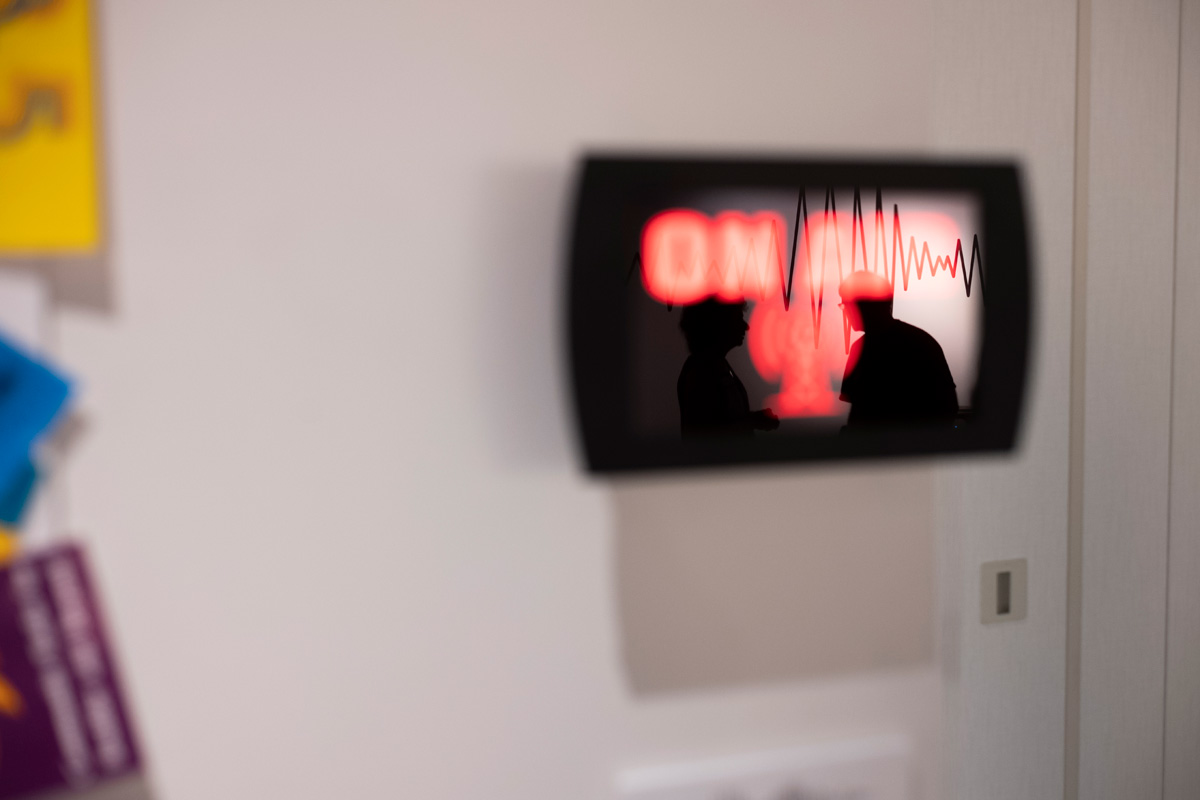 Listening Area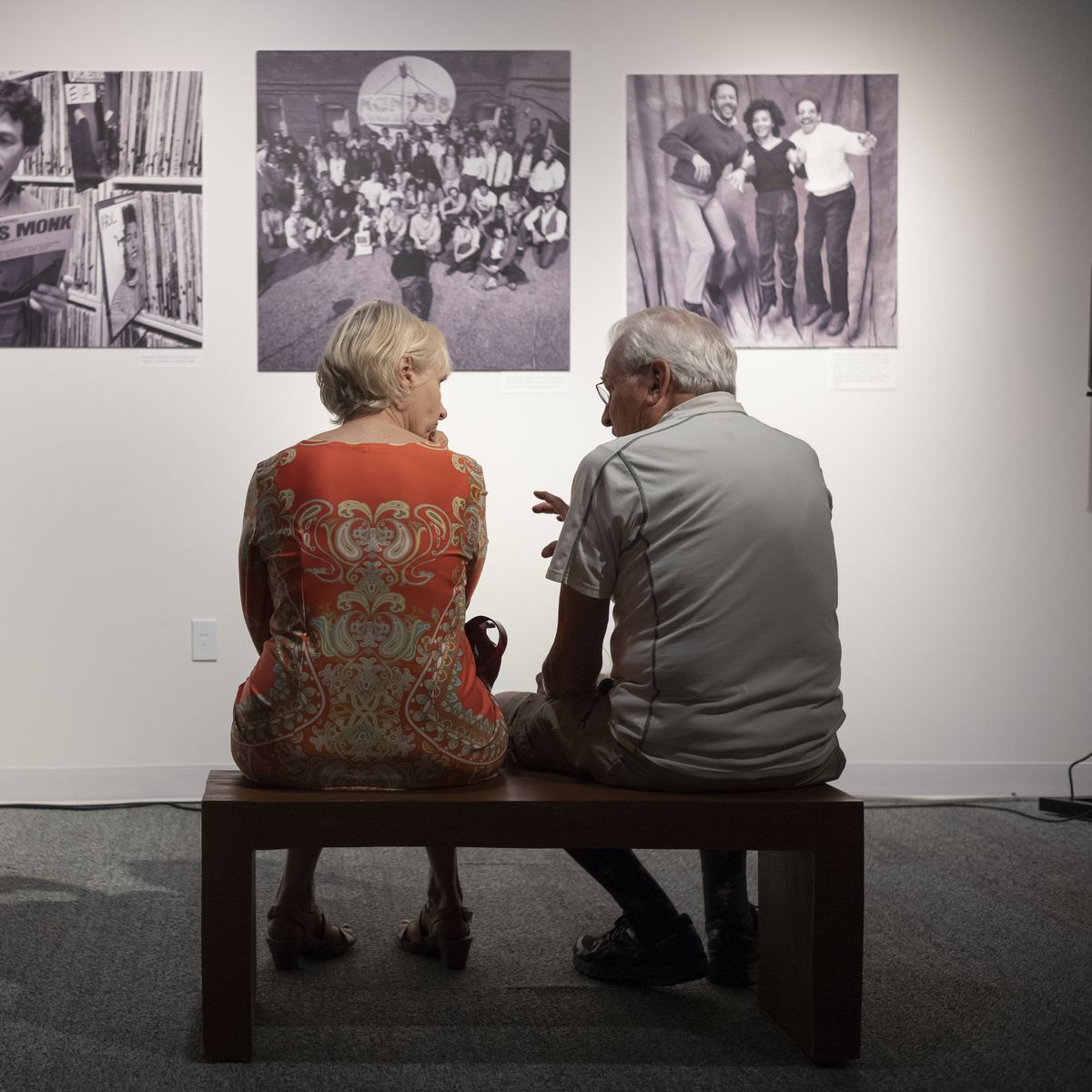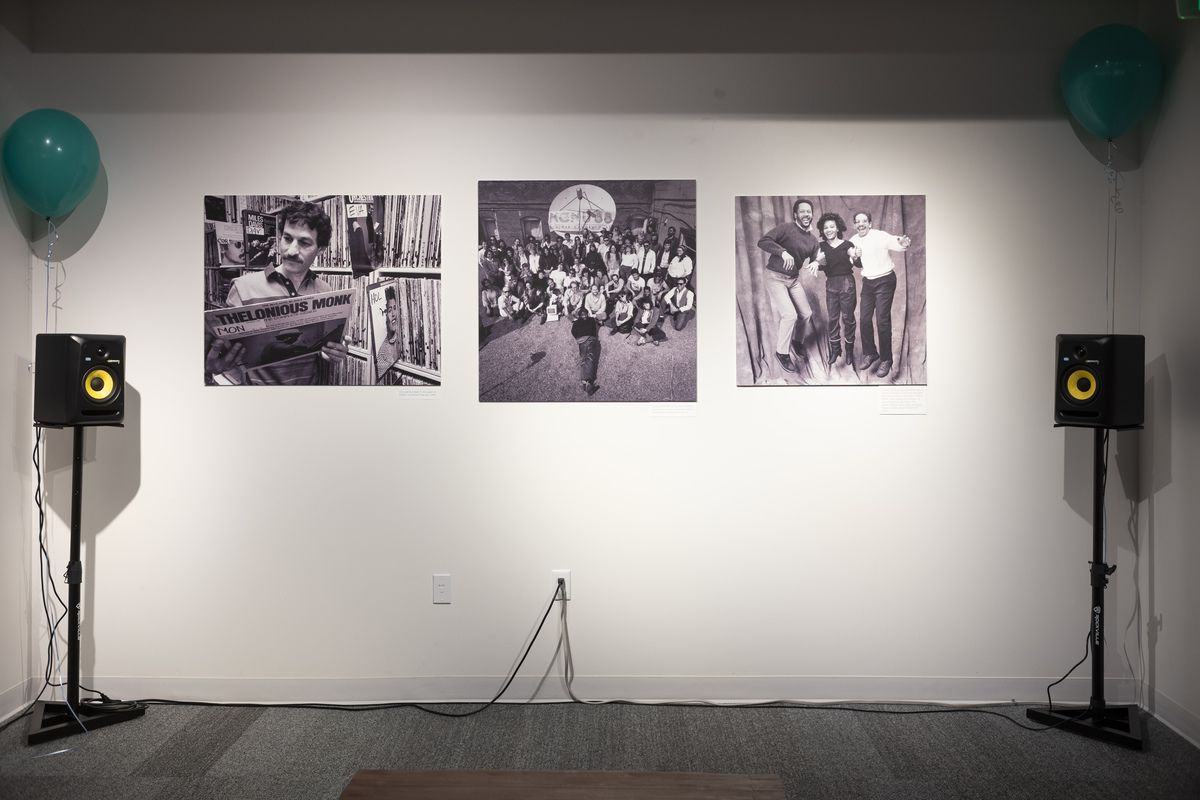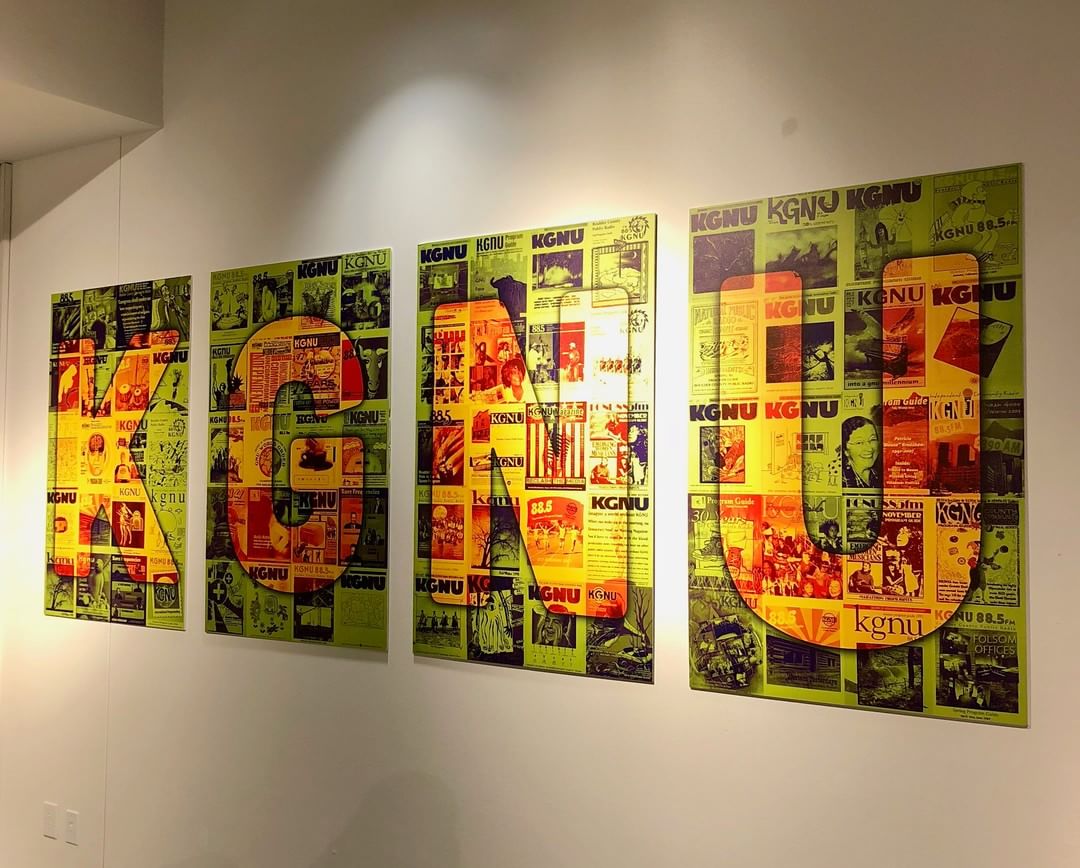 Partners:
KGNU
Museum of Boulder
Jiffer Harriman
Ches Arms
Cacheflowe
Press: