Re-Creation Center
06.01.2019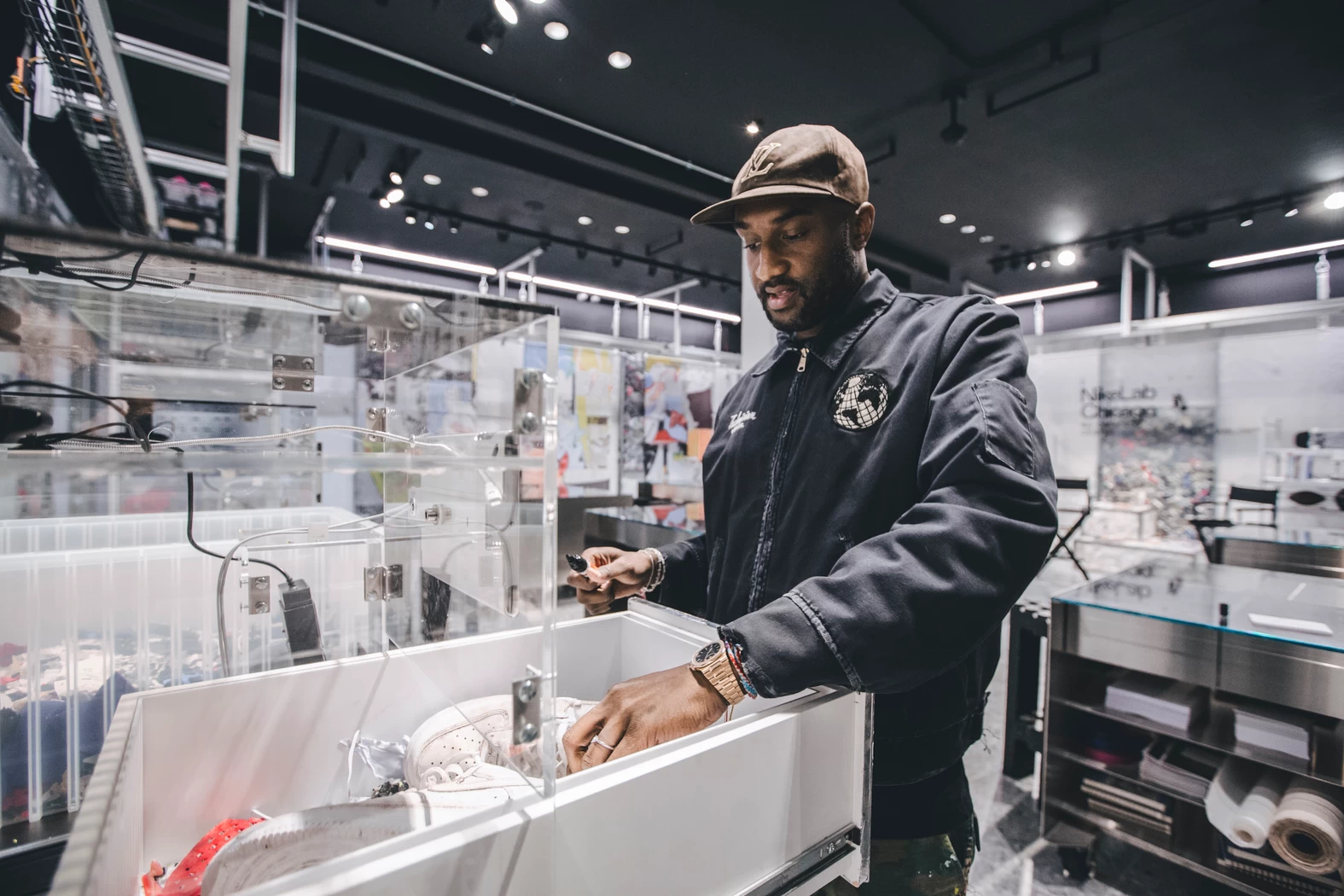 My friends at Hovercraft Studio asked me to develop the software for a suite of 4 digital experiences in Nike x Virgil Abloh's "Re-Creation Center" in Chicago. The result was a dynamic environment that informed, tracked, delighted, and received sneakers for Nike's "Grind" recycling program. This effort also supported Virgil's philanthropic community goals of connecting local youths with Chicago's creative community stars.
The Entryway / Tunnel
Visitors to the Re-Creation center would first traverse a tunnel that played a loop of VIrgil Abloh's voice. This spatial audio track was analyzed in real-time, and would animate a wall of LED lights behind a speaker stack with the amplitude of Virgil's vocal. This audio visual moment set the tone for Virgil's vision of the NikeLab space.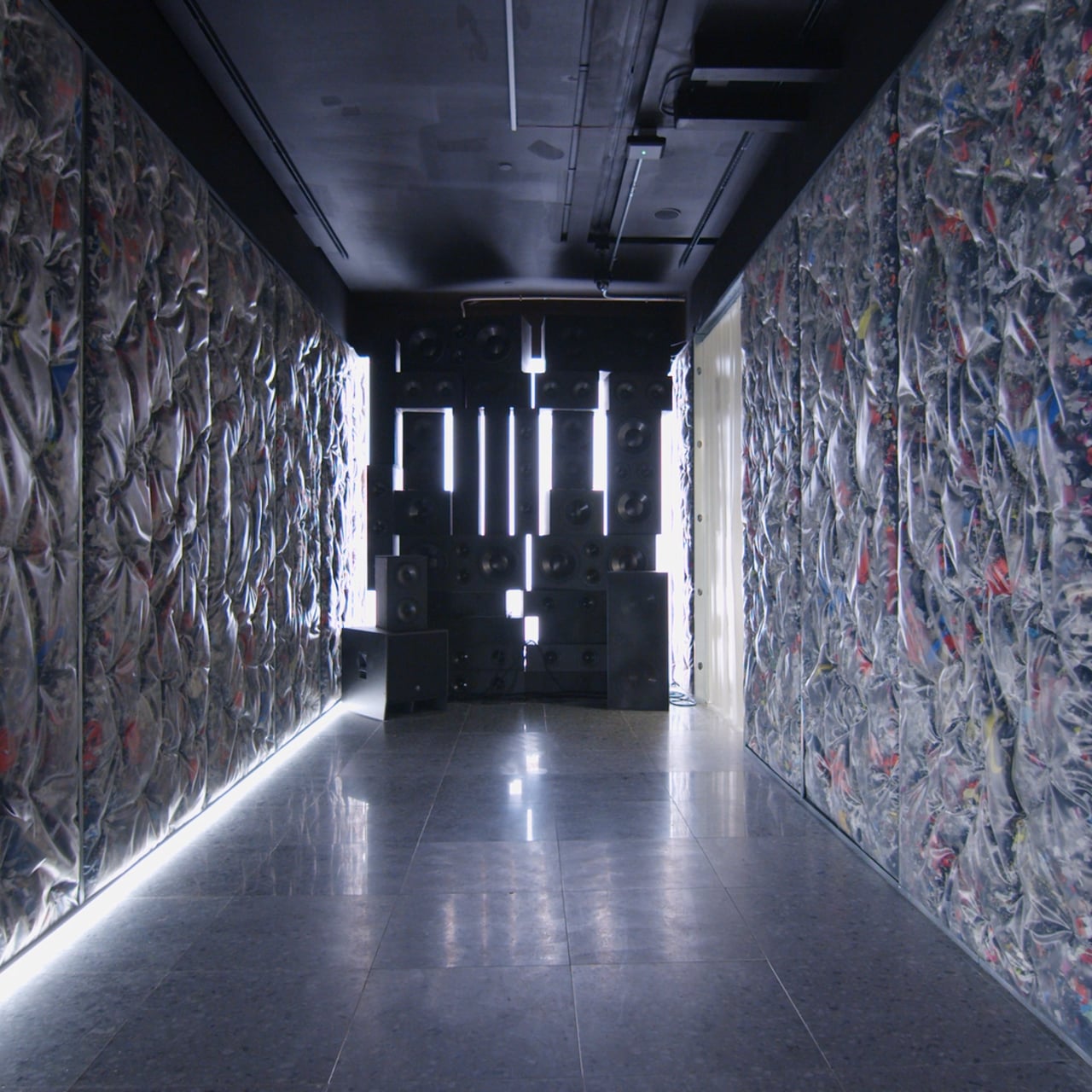 Upon entry, visitors pass through a tunnel constructed of vacuum sealed walls of shredded footwear. Virgils words, Chicago city sounds and light bounce around the tunnel as he explains his vision for the Re-Creation Center, and personal connection to Chicago. Lighting in the tunnel is reactive to the multi-channel sound.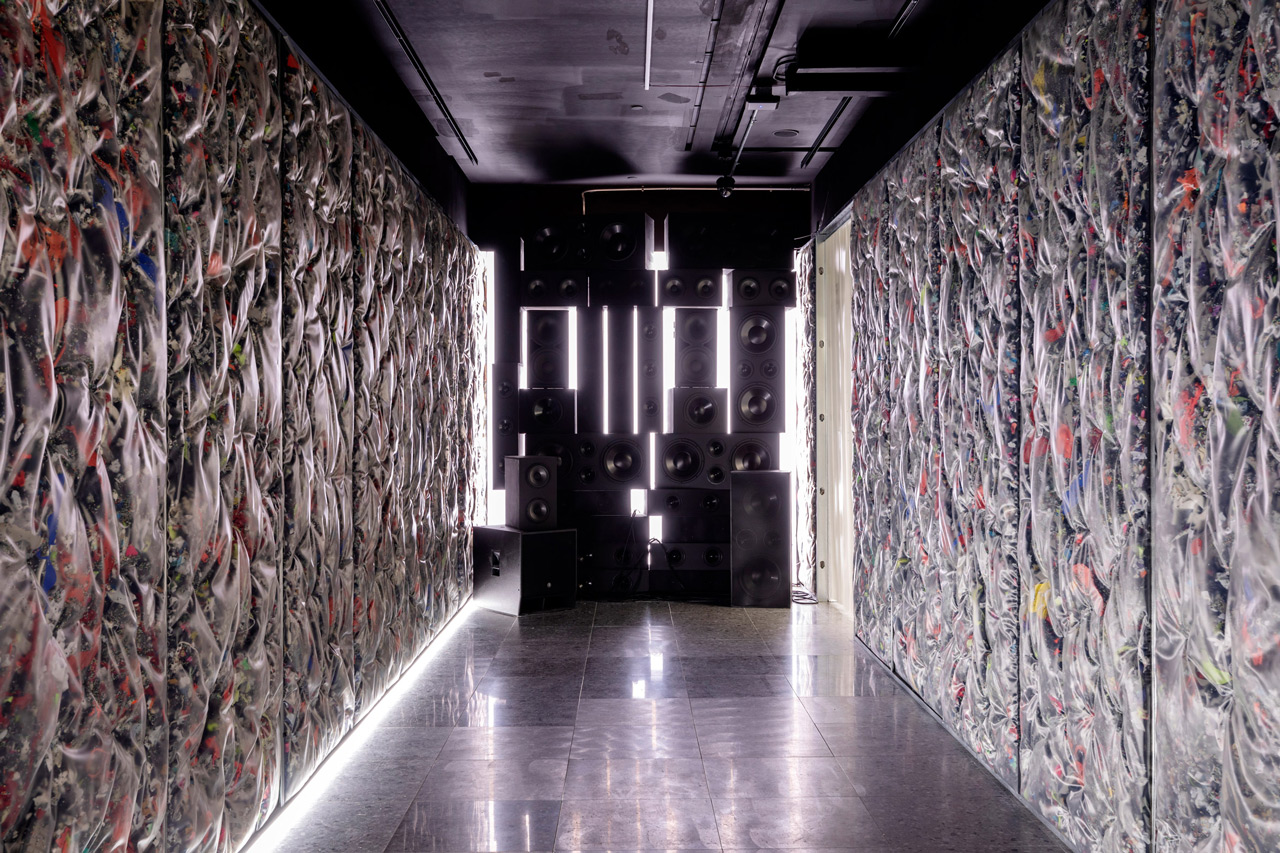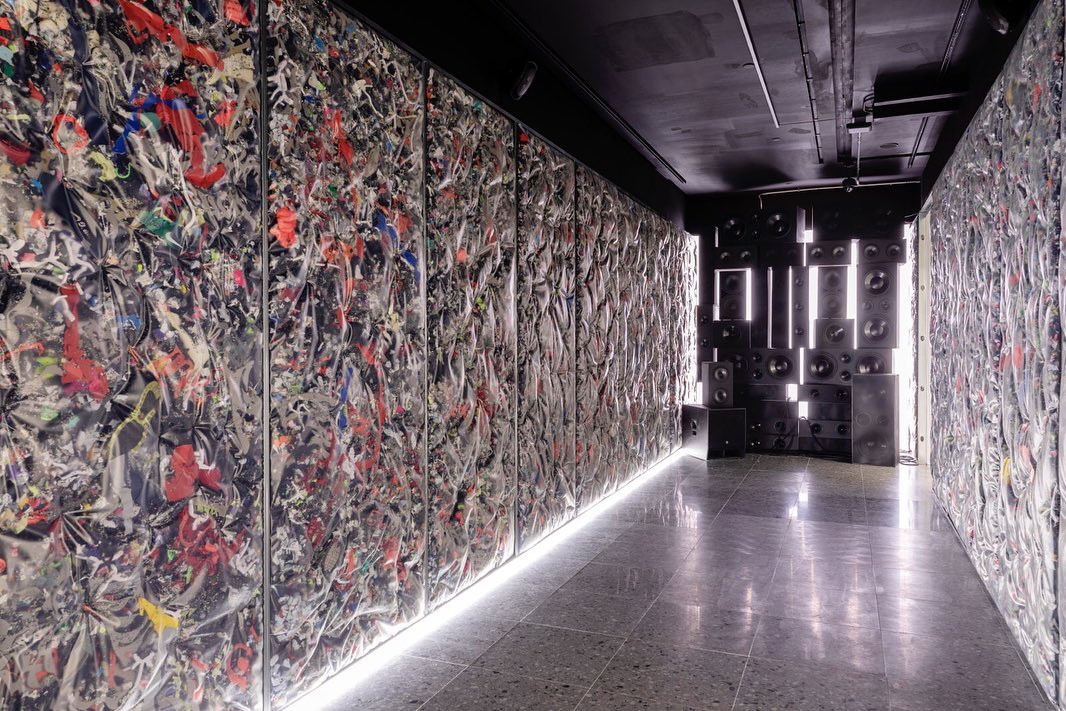 See & hear the audio-reactive tunnel here: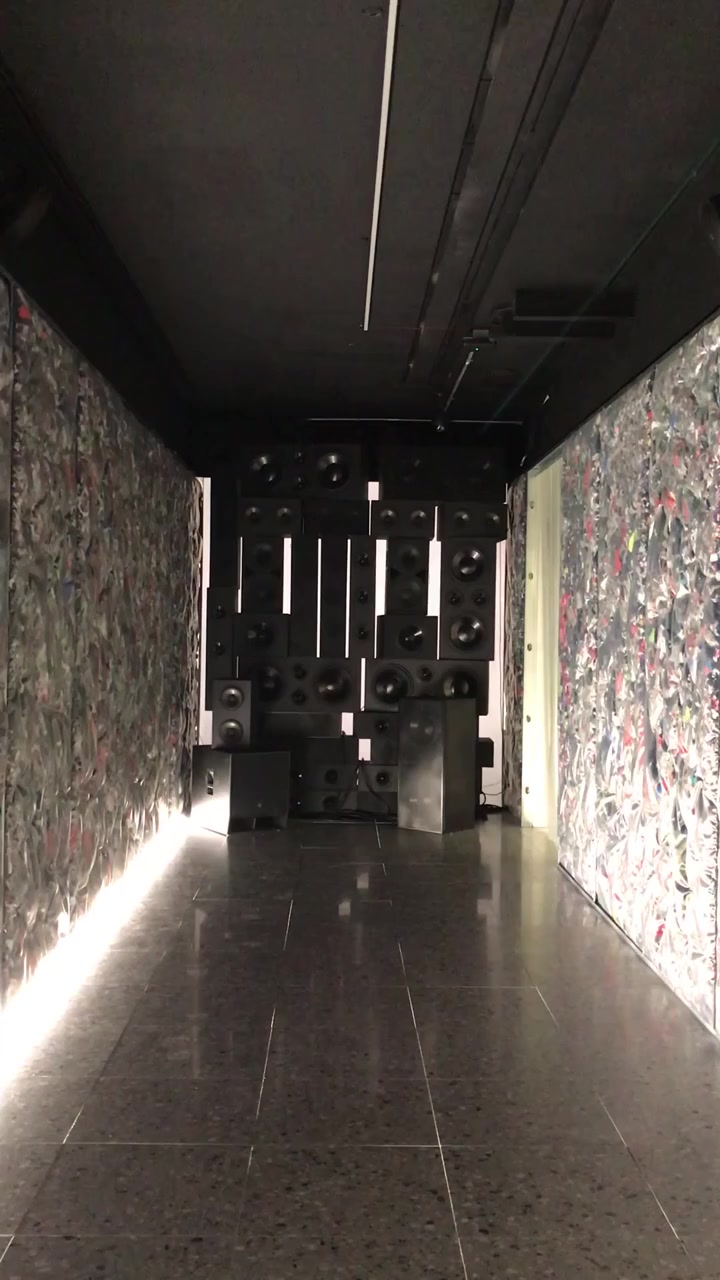 The Scanners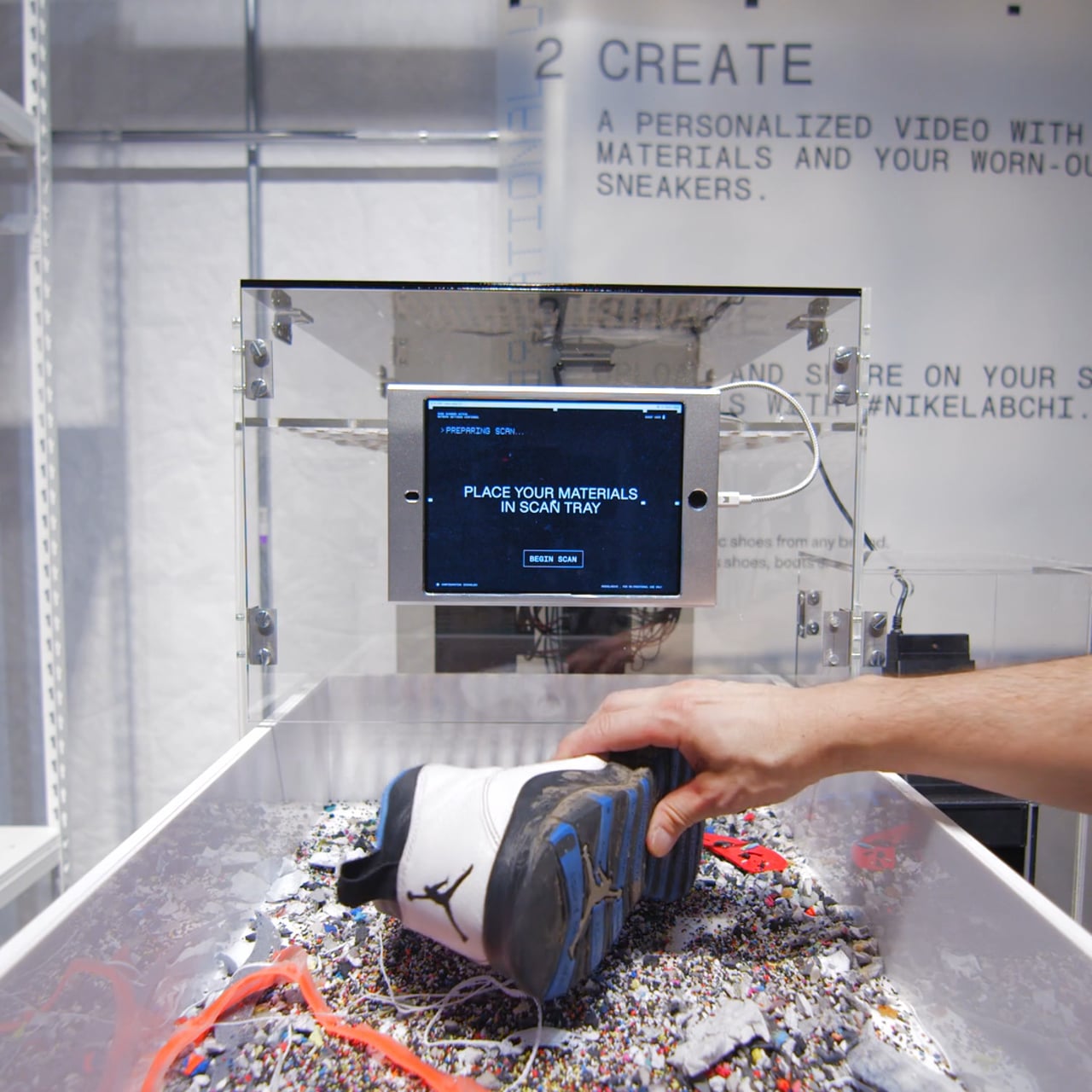 Using webcams, LED light strips, and an iPad UI, visitors could donate their shoes to the Re-Creation Center's recycling program with a custom scanner device. Upon completion, participants would receive a personalized digital takeaway video - a memento of their contribution. Their sneakers would be ground up to become the floor of a local community center basketball court, to be built the following year.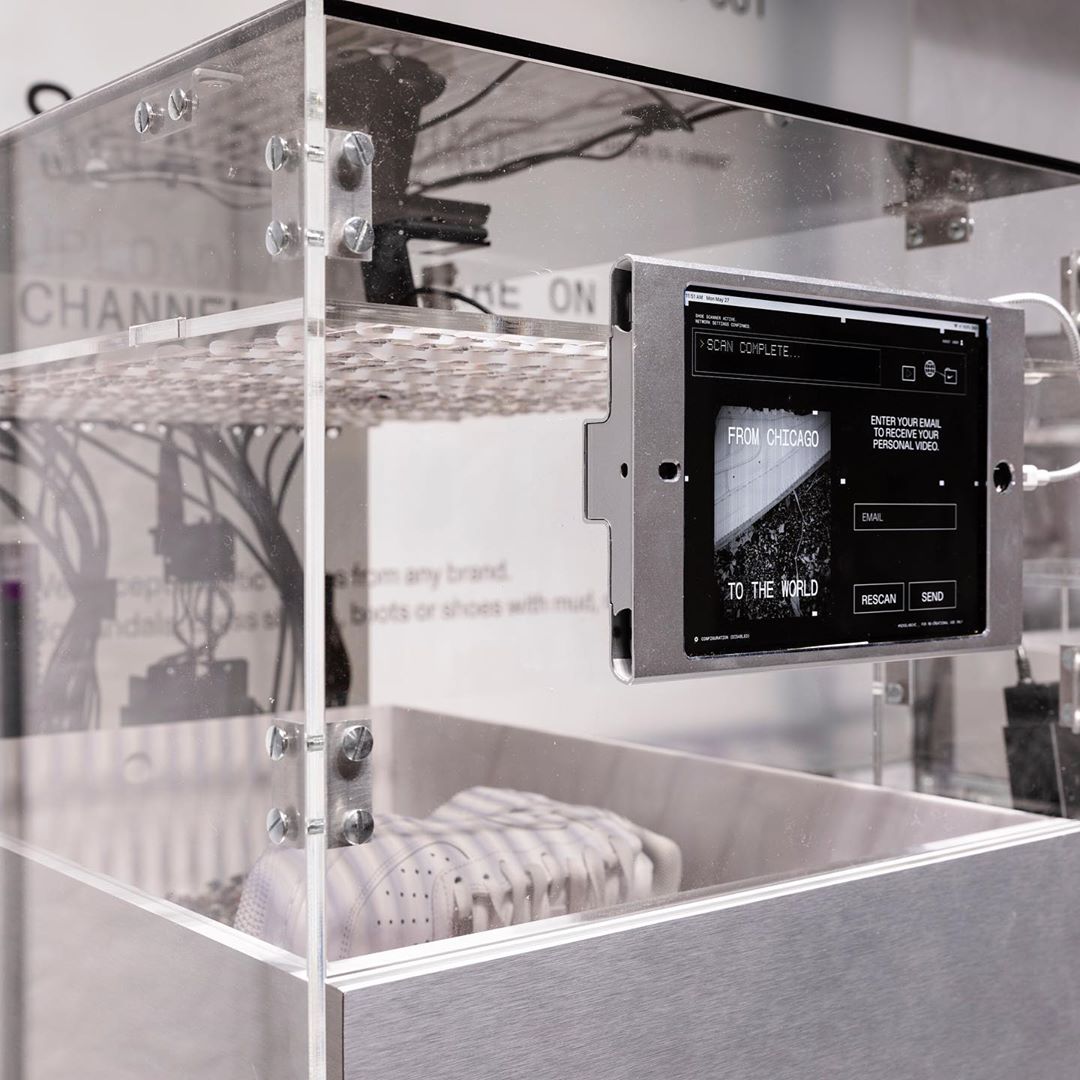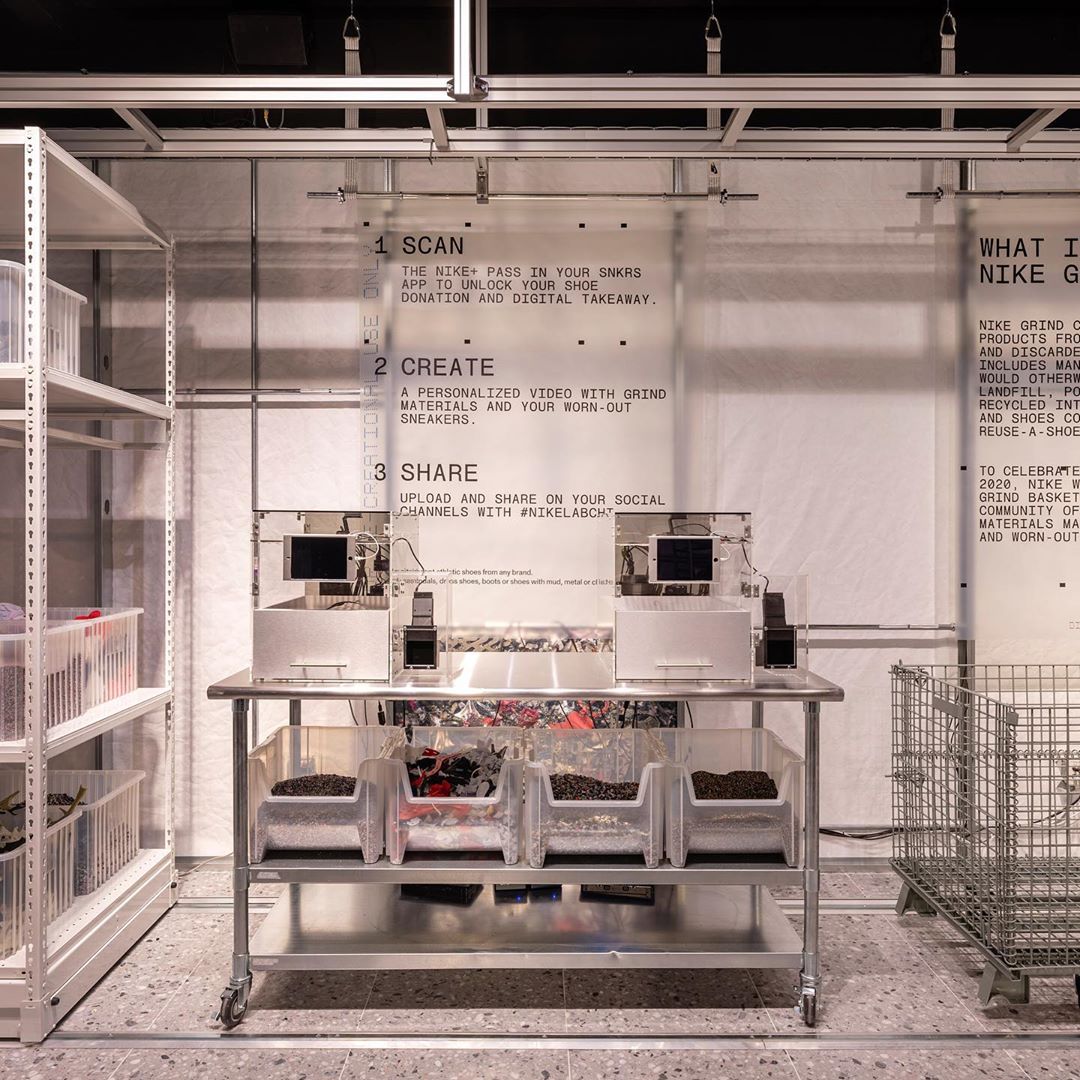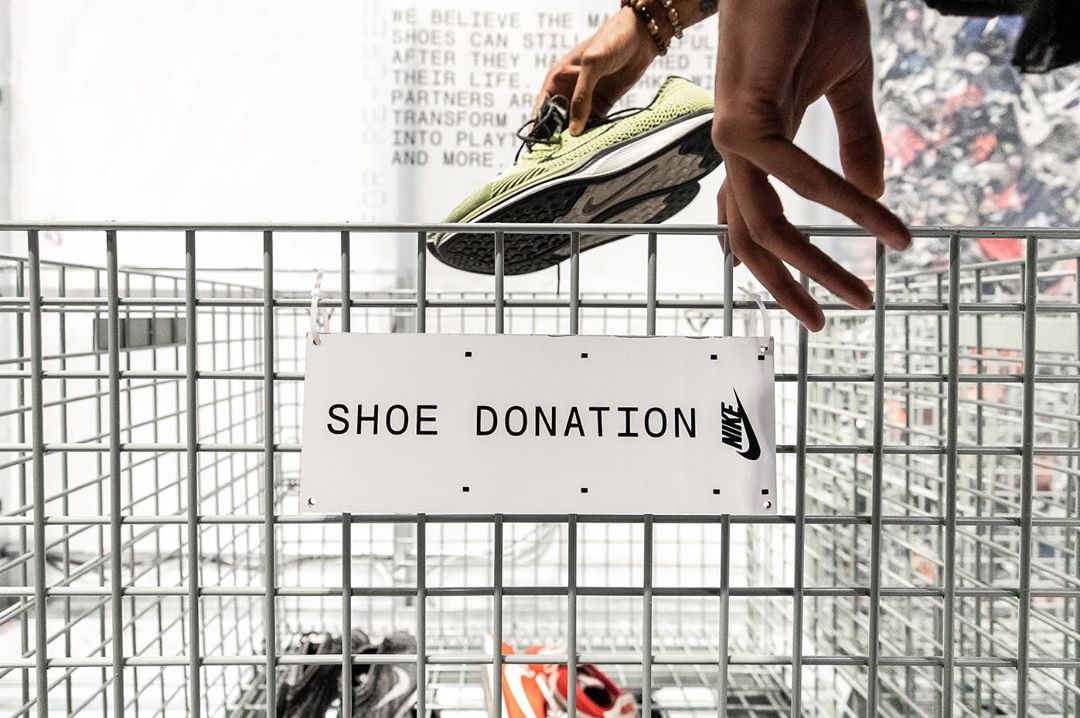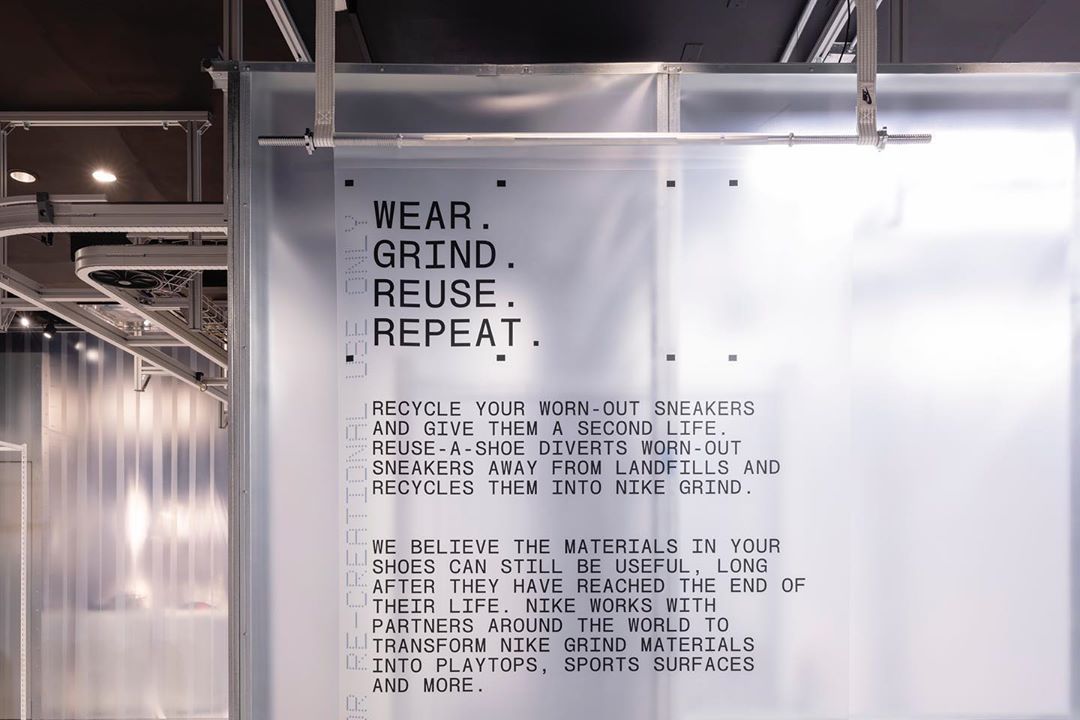 Images courtesy of Hovercraft
Nike & Virgil Abloh's Re-Creation was built to reinforce the role that creative output has in shaping the future of a city. The Michigan ave location served three purposes; art center, retail and footwear drop-off for Nike's Reuse-a-Shoe initiative, which transforms worn-out athletic shoes into Nike Grind.

From concept through install we were responsible for the consumer shoe drop off & collection experience. Visitors interfaced with interactive check-in stations, where they would scan in their donations and create a piece of digital art as their 'creative receipt,' which was then shared through social platforms to promote the cause. In the center of the environment a massive collection container displayed the ever-growing tally of donations.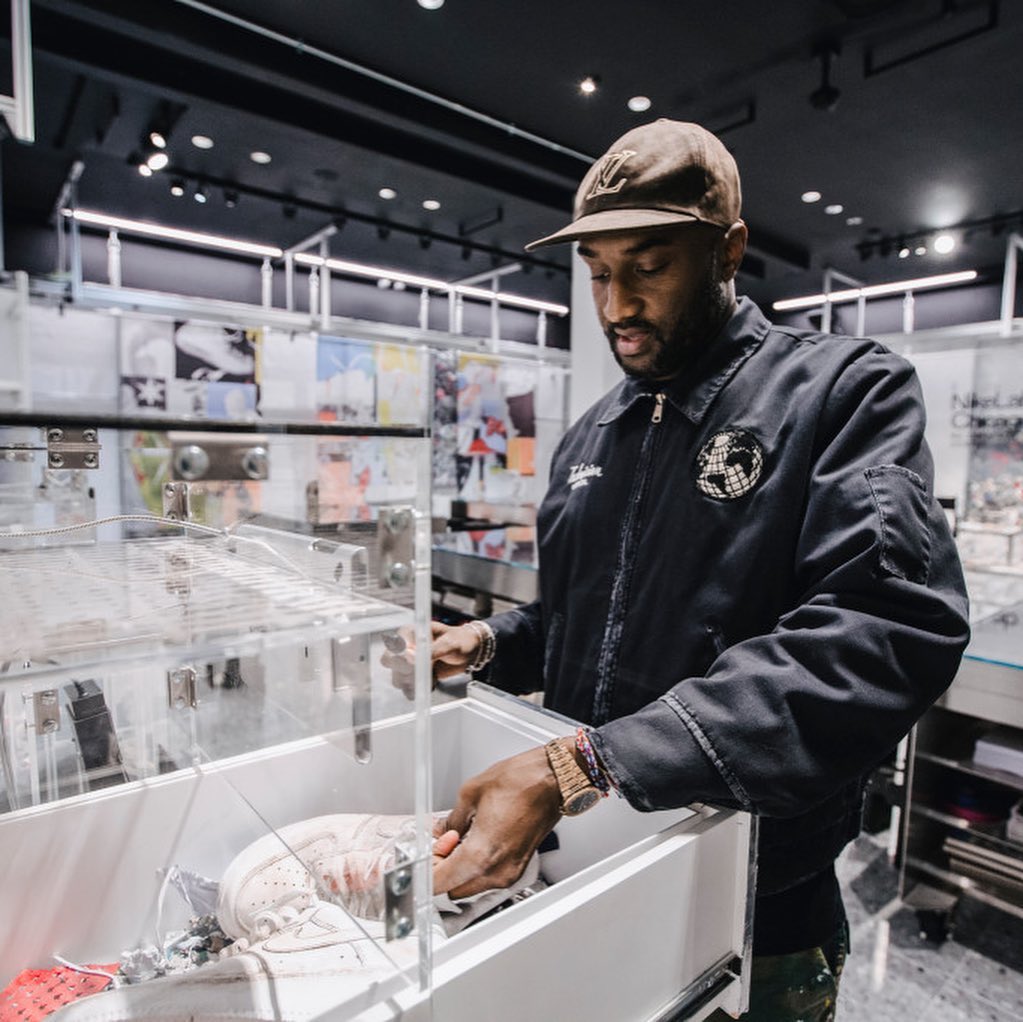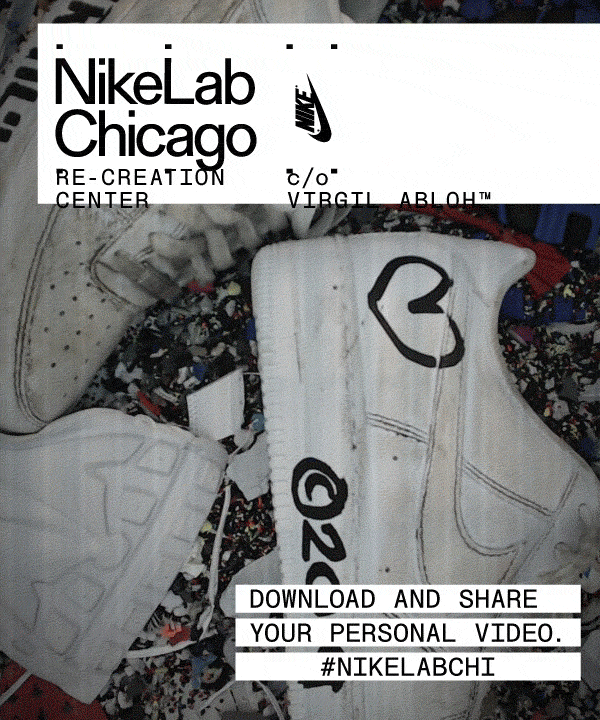 The Count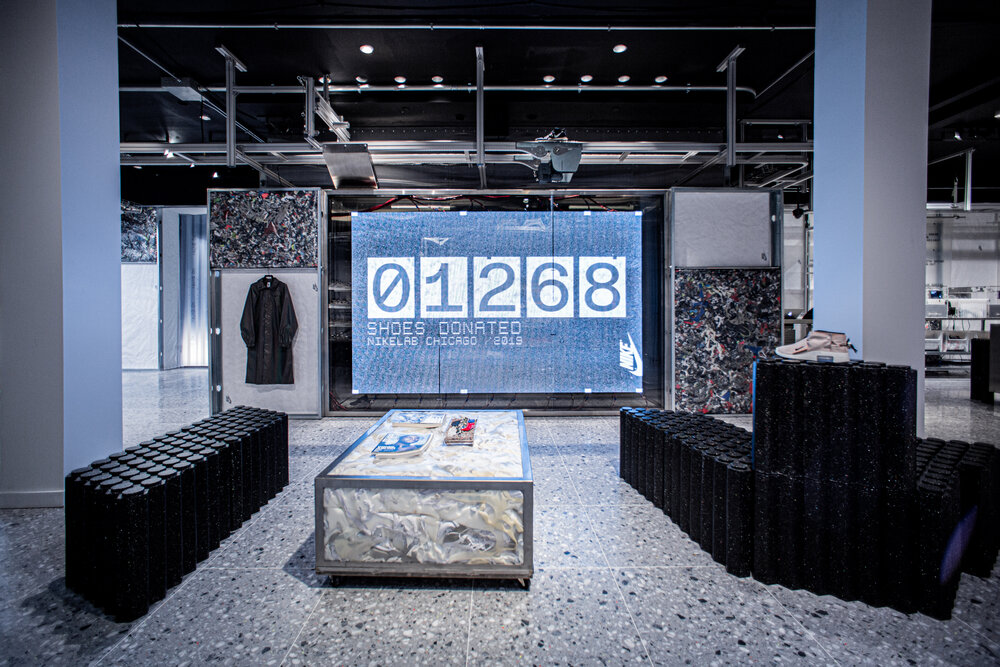 As sneakers were donated via the scanners, a digital counter would show the running tally. This was integrated with a prepared animation on a low-res semi-transparent LED video wall, built by satis&fy. Being semi-transparent, visitors would see the donated sneakers piling up over the course of the program in a thin wall behind the screen. The donation count was editable via a custom web-based CMS that we built for the Nike staff.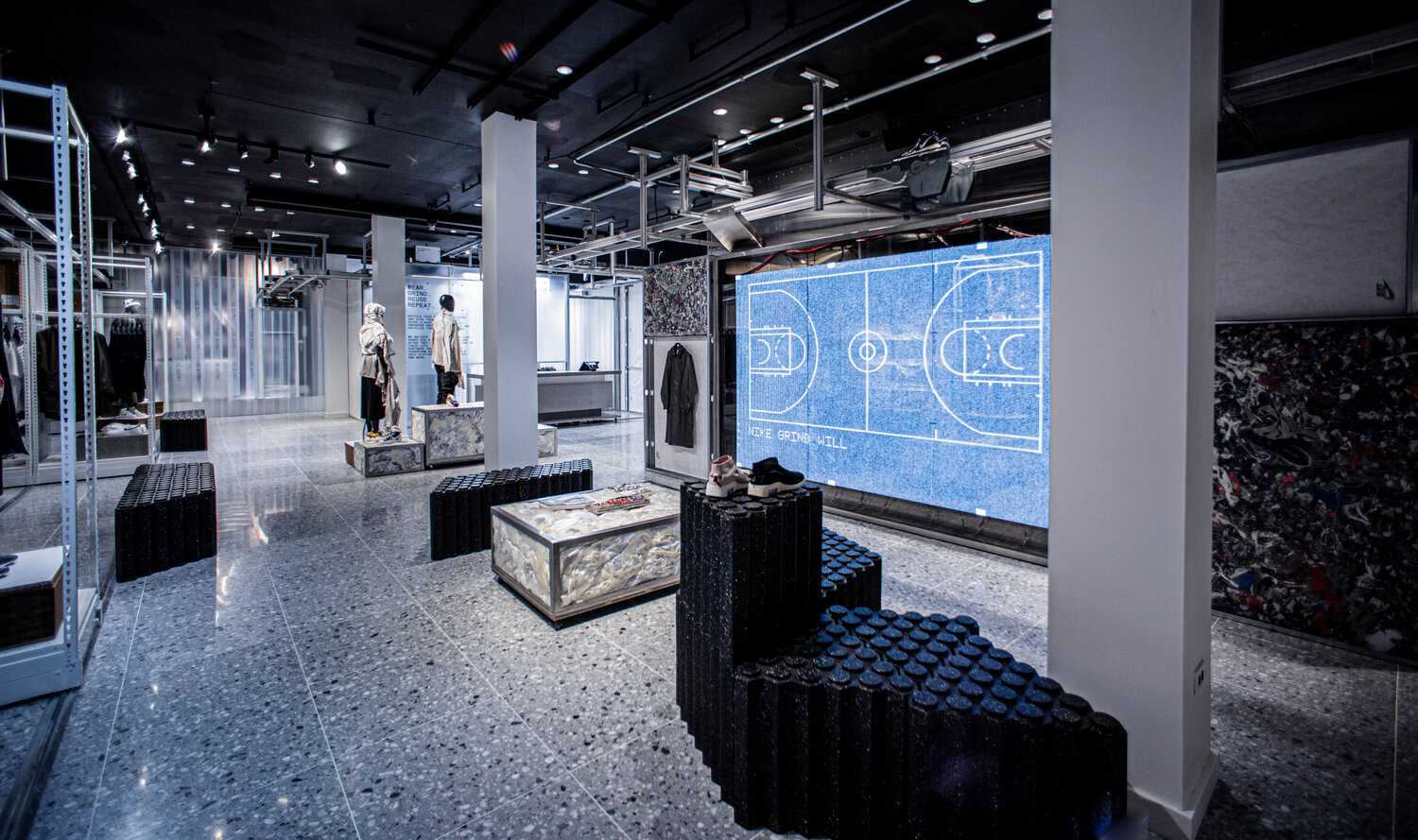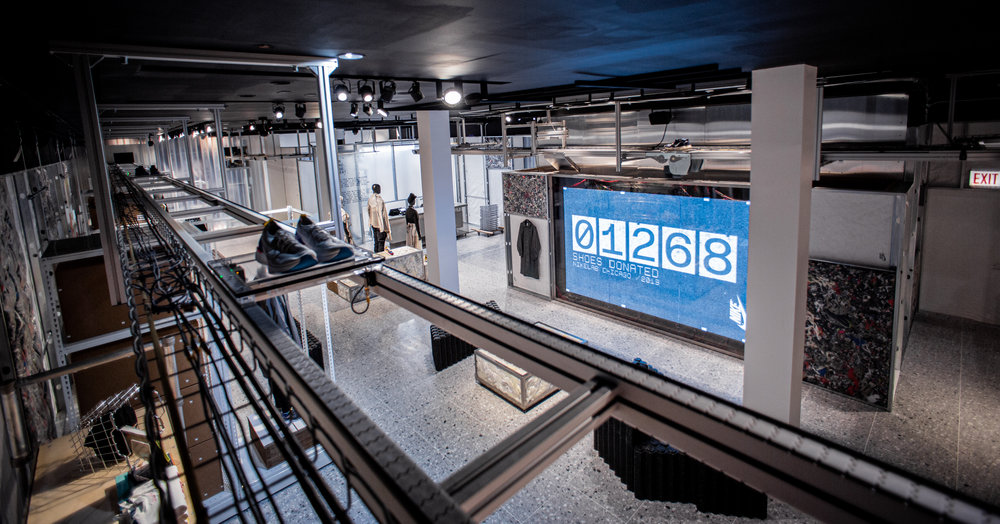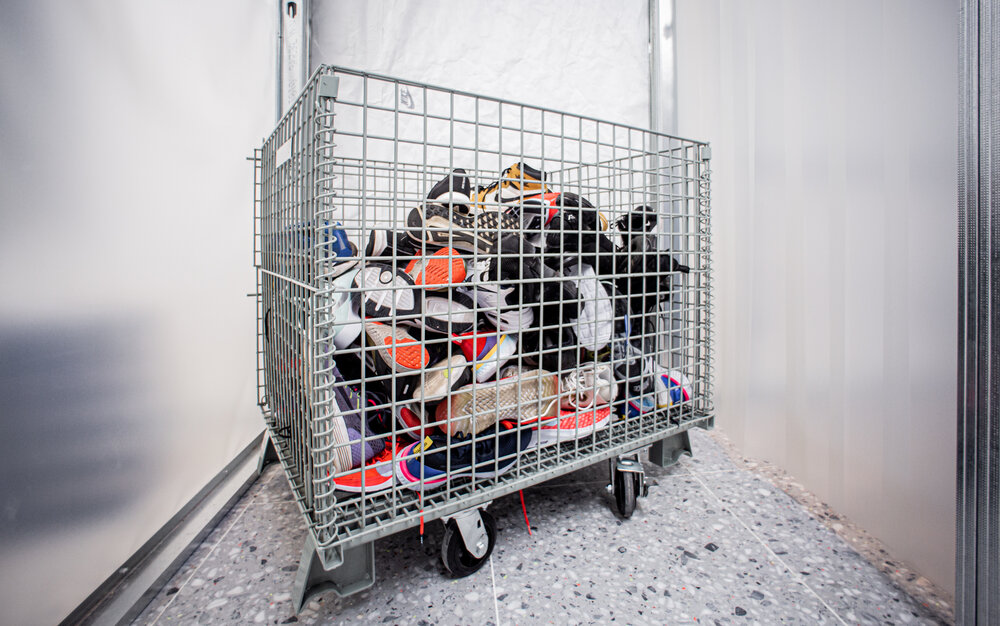 Images courtesy of satis&fy
The Window
Facing the street, we built a CMS-managed dynamic 4k display that would show upcoming events, special programming, and more info about the space & program. This was easily updated by the Nike retail & event staff.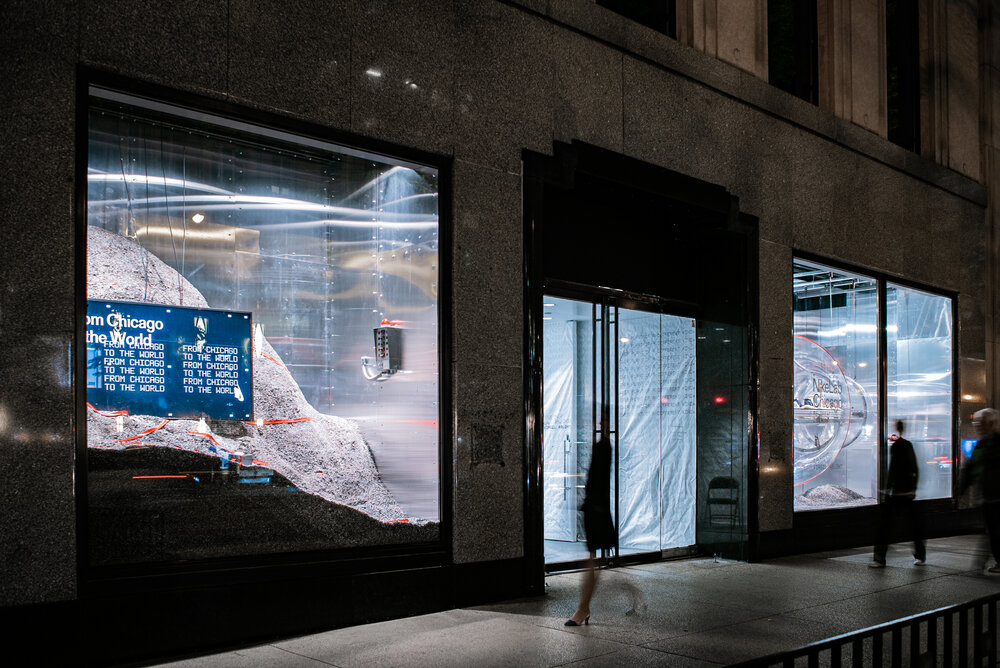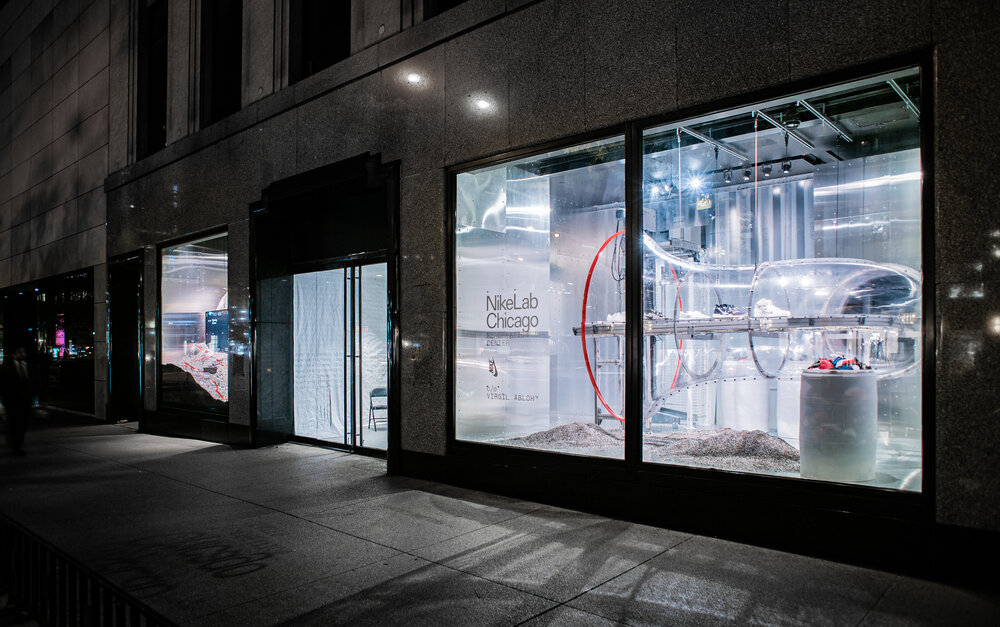 More
Satis&Fy's recap video: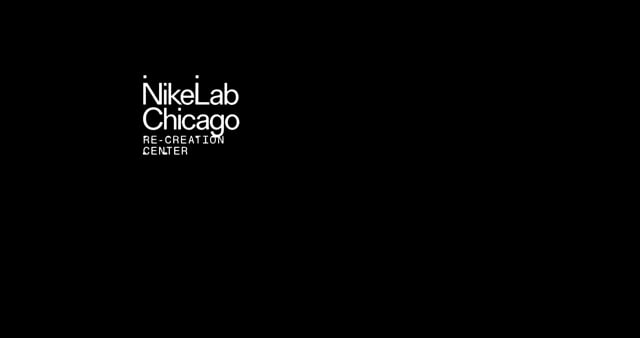 Virgil's community center in action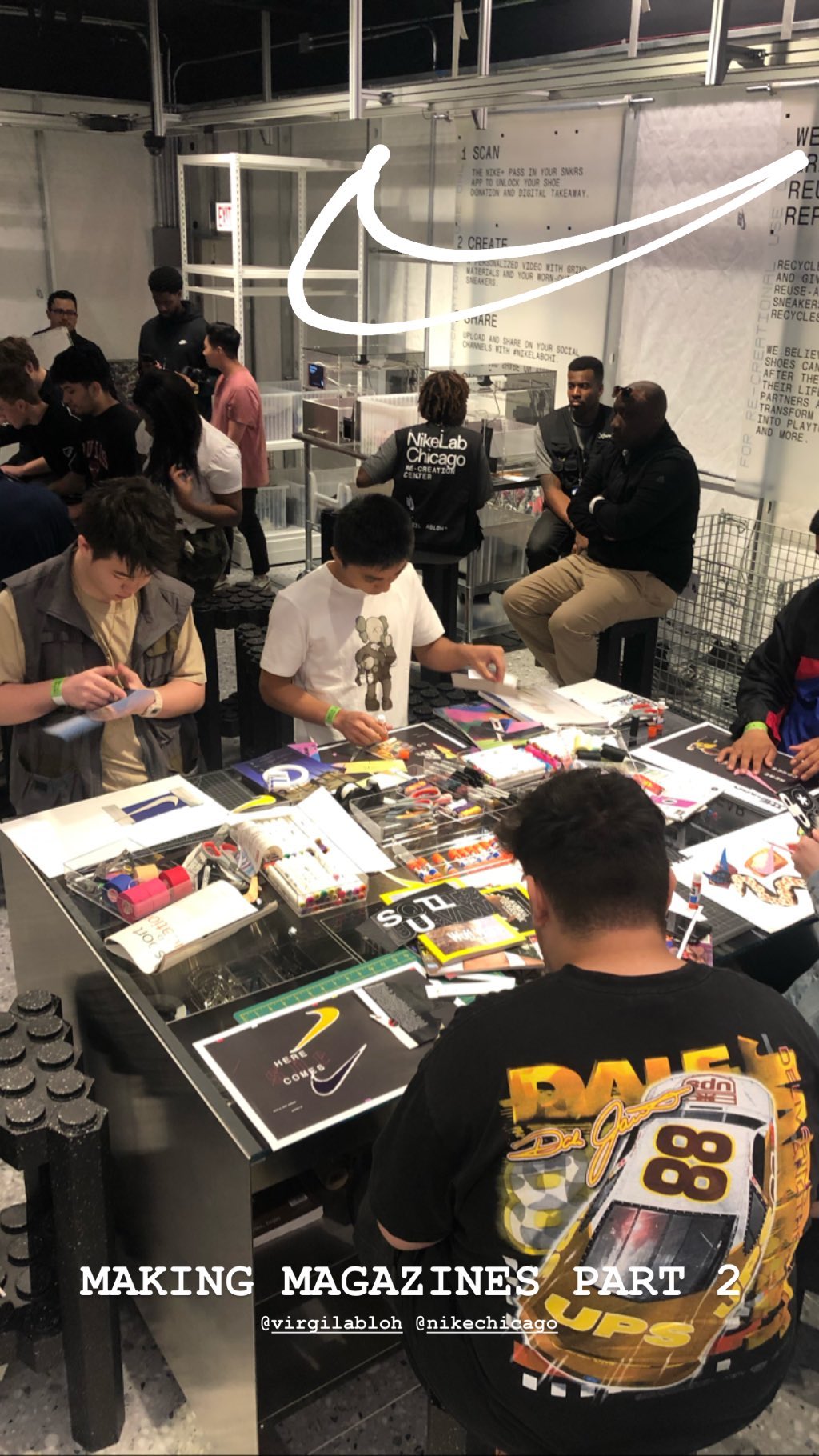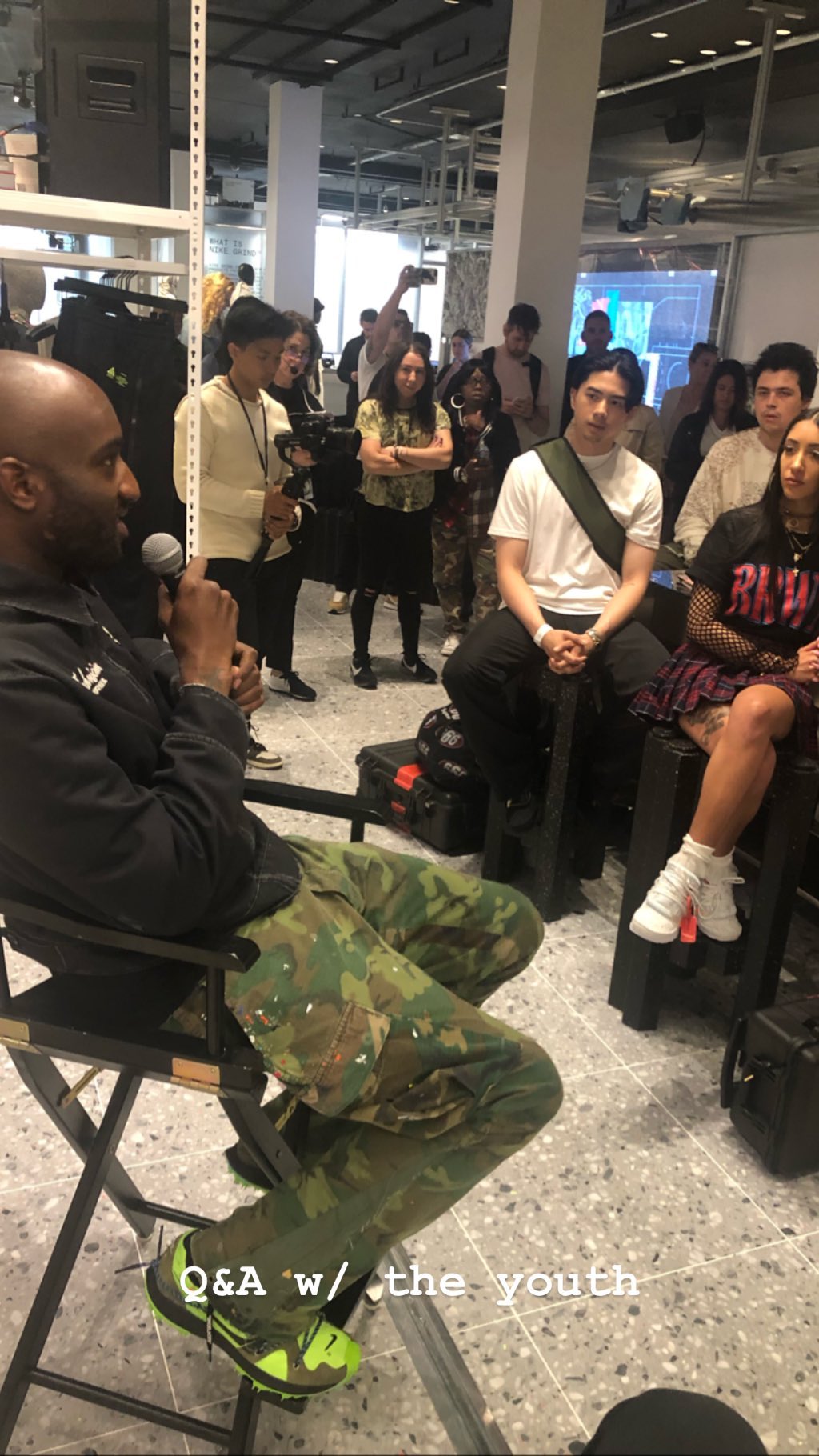 Images courtesy of Chuck Anderson
Partners:
Nike
Hovercraft Studio
Satis&Fy
Cacheflowe
Key Technologies:
Processing
DMX
JavaScript